40 of some of Lagos finest elite were carefully selected to attend the launch of The Beauty Reports Magazine/Documentary and App at the  new Rhapsody's in Lekki yesterday celebrated with the full support of Guerlain, who treated each guests to the La Petite Robe Noire Collection.
La petite robe noire which is THE little Black dress literally in English had all the distinguished guests fall in love with this fragrance collection and everyone discovered their #Lapetiterobenoire dream indeed.
The event was planned with 90 percent "Nobel black carpet activities" in mind, we wanted to debut our #360BeautyCam concept which was executed with the "Emmanuel Oyeleke Photography" and "Arcadia TV" just for the launch.
Guests were ushered to take head shots and spins for the cameras and they were asked a series of questions about the products used on their faces and grooming (in the case of men)…Says Tayo Afolabi, the Founder of The
Beauty Reports & The Luxury Beauty Brunch, who is also the Founding Chief Executive of World PR Media, the concept company that birthed the projects.
The Beauty Reports is a platform that will showcase the trends and stakeholders in the Beauty Industry, this was one of the unique reasons why Guerlain was pleased to be a special partner. Special Guests were treated to an experience of "scent action" were the scents in the La Petite Robe Noire range were on full display to "smell" and gorgeous gifts
were presented to each guests as they sipped on refreshing "eventi cocktail".
Celebrities like Sola Oyebade of Mahogany Group and the recently premiered 93 Days actor, Tewa Onasanya the Founder of Exquisite Magazine, Toni Tones including the celebrity contributors to the magazine like Bloanle Olukanni (also known as Bolinto), Shade Ladipo, Kaylah Oniwo and Layole Oyatogun and other special guests were asked to follow the project(s), support the project with intel and encourage stakeholders in the beauty industry to
get in touch to be profiled.
Editors of Fashion/Beauty and Lifestyle magazines like Complete Fashion's Onah Nwachukwu, This Day Style's Assisting Editor, Funke Babs Kufeji were also in attendance to show support for The Beauty Reports.
Sponsors and supporters in the media include, Exquisite Magazine, Vanguard Allure, Style Me Africa, Glamsquad
Magazine, Blankhut Media, Beauty Box Magazine and Kamdora and  style and Beauty partners for the event, Africa Designers Mall and Bare 2 Beauty for making the event a success. The #mylapetiterobenoiredream campaign was
also a success with winners also being gifted with Guerlain perfumes and
make up.
Guerlain Models each carrying the five LPRN scent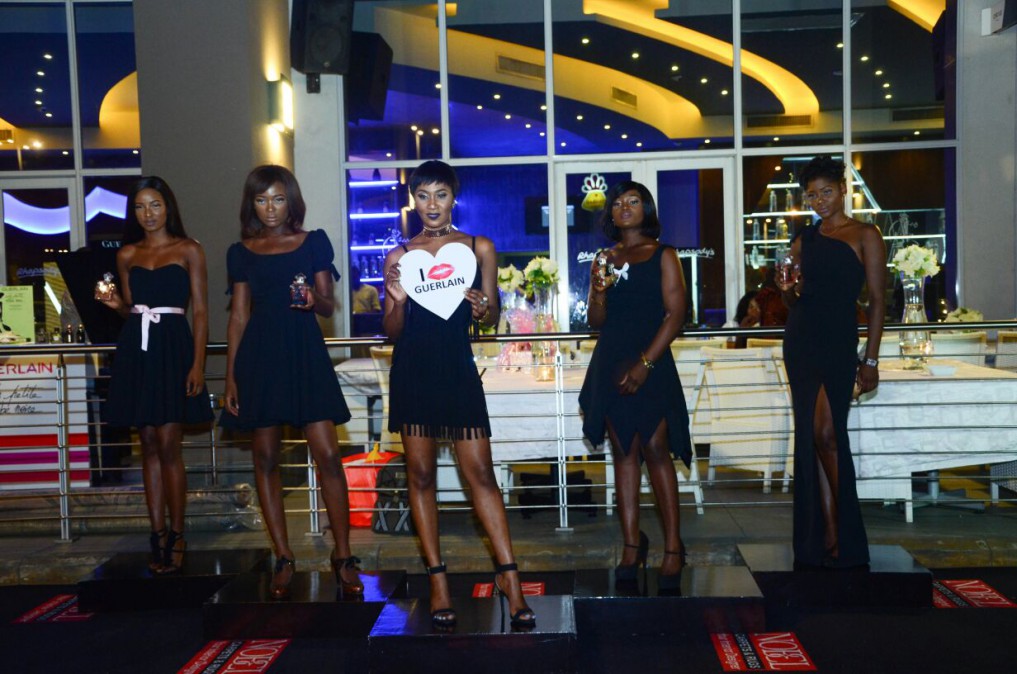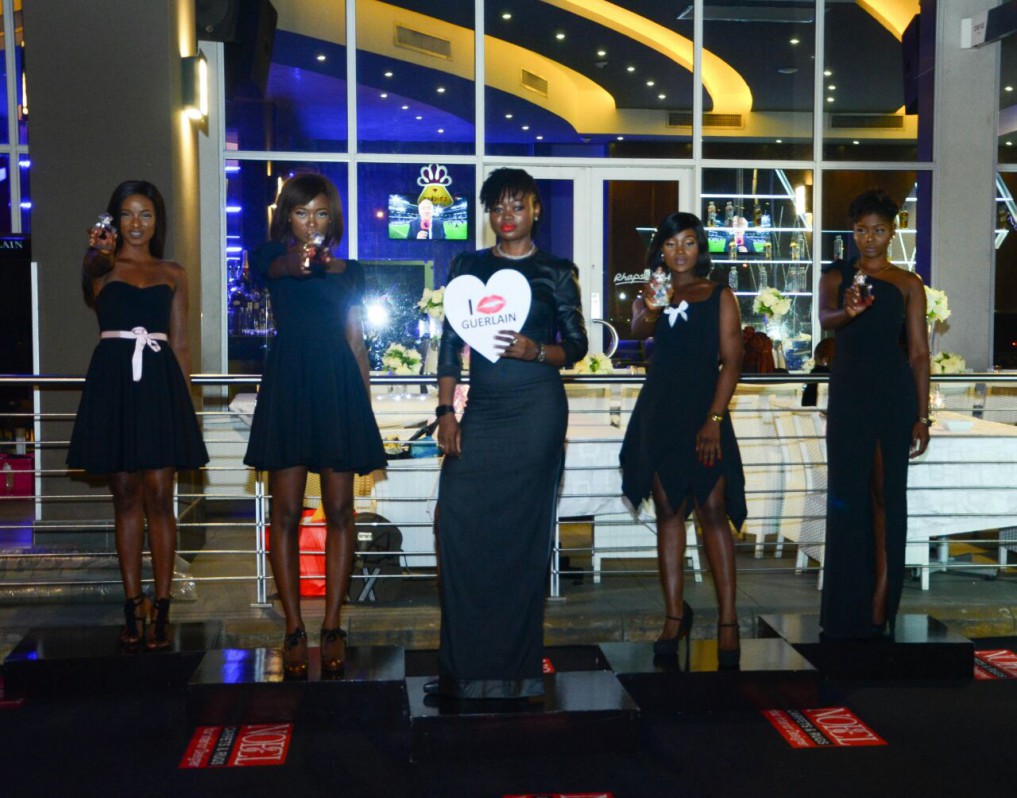 Models with Toni Tones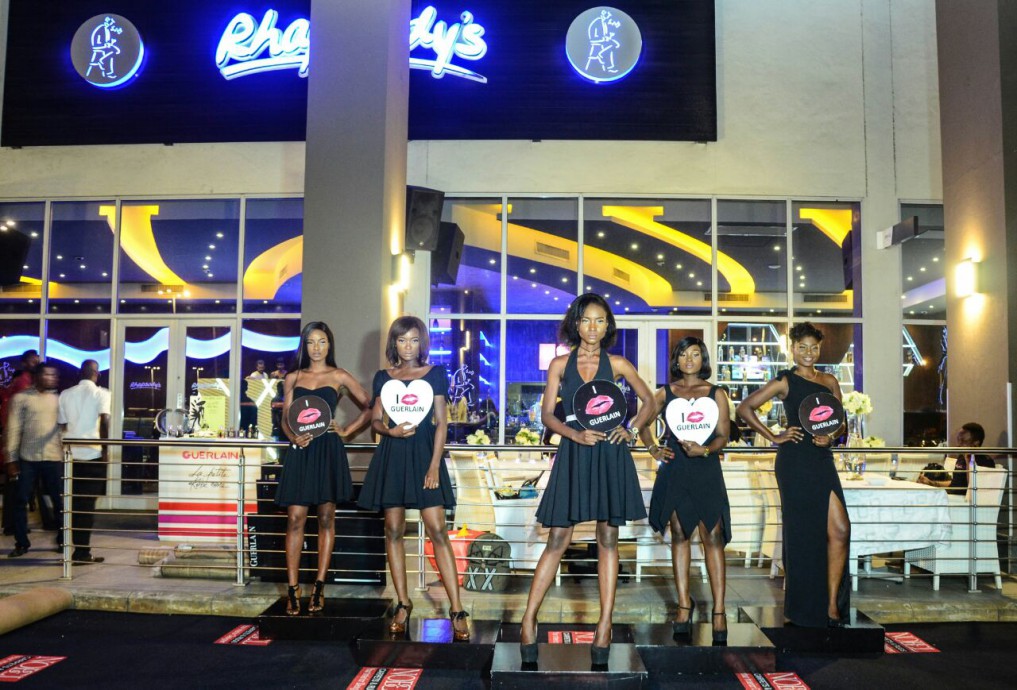 Models with Oma Ehiri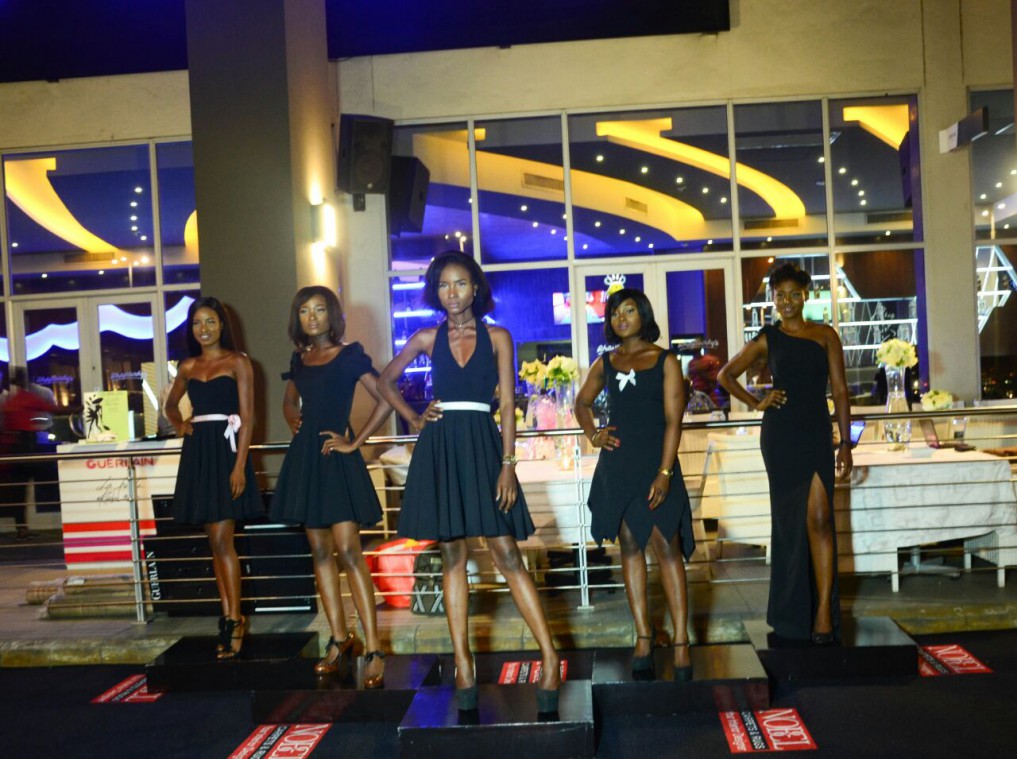 Models with Other special guest
Models with Founder of The Beauty Reports – Tayo Afolabi.