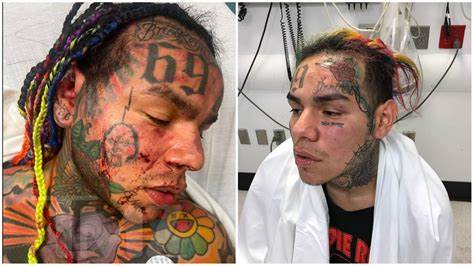 Rapper Tekashi 6ix9ine is said to have been locked away in a room for his own safety after being brutally beaten in a gym sauna, glamsquad reports 
READ ALSO: Watch Video of how 9 people were trampled at rapper Glorilla's concert in Rochester, New York
According to sources, he would have received an even more brutal beating if it hadn't been for the quick-thinking gym staff who rushed in to get him to safety after he was ambushed in a sauna.
It was also discovered that he had previously visited the gym without incident. He usually stays for about 20 minutes, minding his own business on the StairMaster.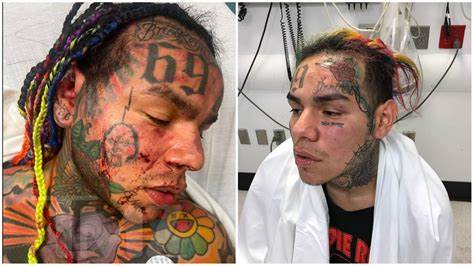 According to sources, if Tekashi is ever approached or recognized, the majority of the interactions are peaceful, and he is usually accommodating and willing to pose with fans.
Despite snitching on his gang members to get out of a federal case early, the consensus so far is that he did nothing wrong and did not deserve the attack.