Taylor Swift Gifts '22' Hat to Dancer After Arlington Community Raises Over $1000 for His Floor Seat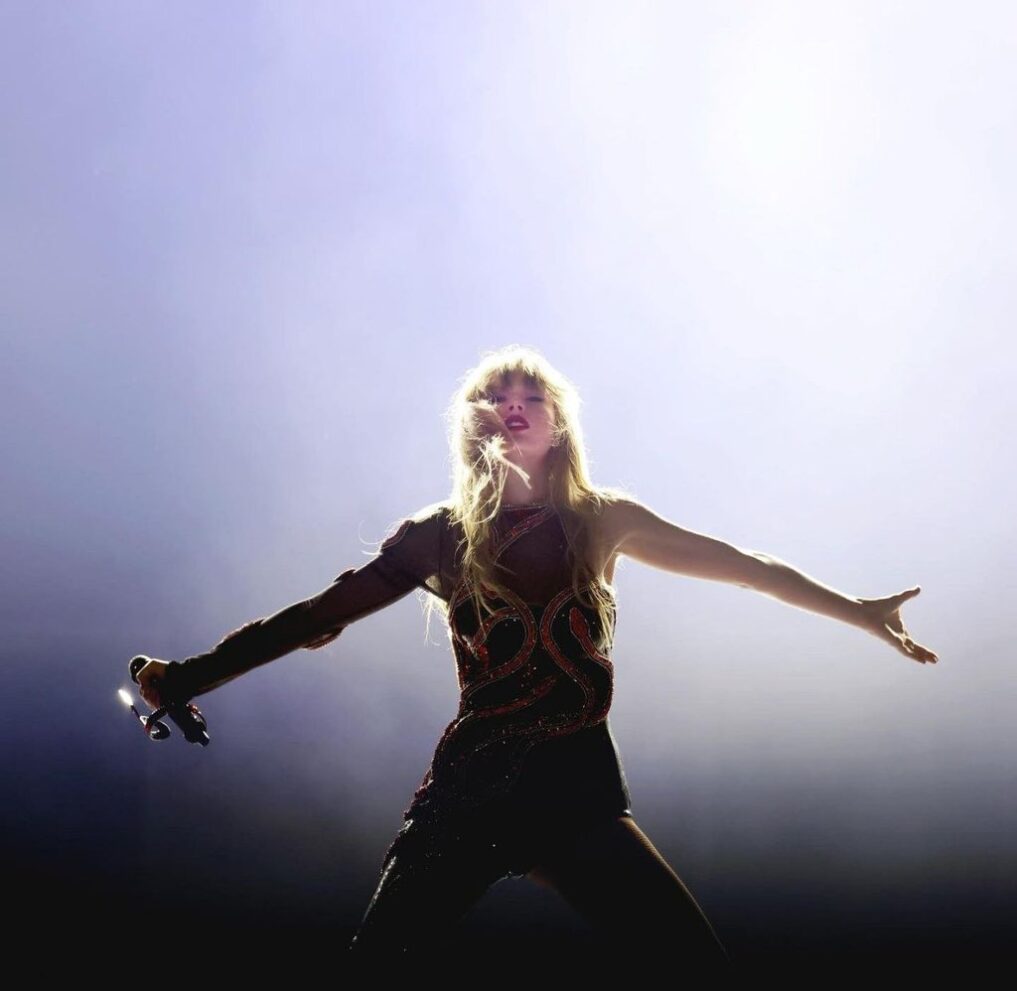 Dancer Jaylan Ford's mom kicked off a GoFundMe in January asking fans to help fulfill her son's "biggest dreams" of attending Swift's tour stop in Arlington, Texas
It was a "perfect night" for Taylor Swift's super fan Jaylan Ford!
On Sunday night, the Grammy-winning superstar surprised the Arlington dancer mid-concert by gifting him her "22" fedora during the third night of her Texas tour stop.
"Omggg!! Im soo happy @taylorswift @taylornation gave me her hat in [sic] signed it for me omggg!! I couldn't even sleep man im a swiftie for life be outside today," Ford captioned a TikTok video of the sweet moment.
In the clip, Ford is seen dancing along to Swift's Red hit as she makes her way down the stage with her backup dancers. After handing him her hat, the singer blows him a kiss as he pumps his hands into the air.
According to The Dallas Morning News, Ford gained his own fan following after performing regularly on South Cooper Street.
"I'm never taking this off," he told the Morning News after the concert. "I'm never going to forget this moment."
Earlier this year, Ford's mom Alena Moore launched a GoFundMe page, asking fans to help "our beloved Jaylan Ford" fulfill his "biggest" dream of seeing Swift in concert.
"Jaylan dances to bring smiles to faces and loves dancing for the city!!" she wrote. "Let's show Jaylan that we love him back and get him to Taylor Swift."
Swift made waves earlier in the weekend after her longtime best friend Selena Gomez and younger sister Gracie attended the second night of her Eras show in Arlington.