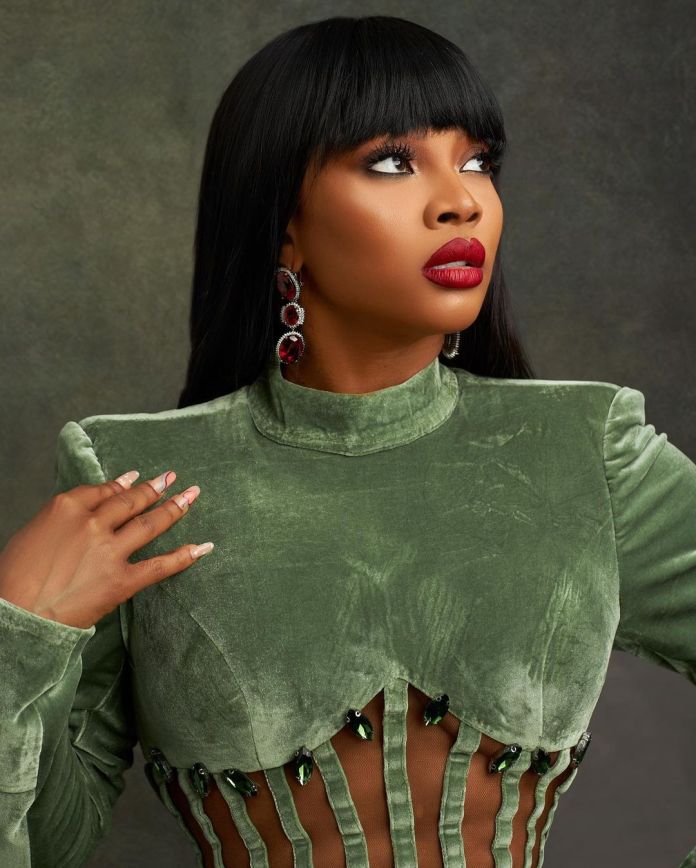 Popular Nigerian presenter, Toke Makinwa, has written Oprah Winfrey an open letter as she announced her new talk show, "Talk with Toke Makinwa."
Toke who is known for her amazing presenting skills took to her Instagram page to share a thriller of the new show which is exclusive to DSTV.
"Dear @oprah I know the chances of you reading this is second to none but I just wanted to share this pivotal moment with you. I wrote so many letters to you as a child, hoping you'll adopt me and I'll one day be a talk show host just like you. You see, this was my dream as a little girl, to have a voice that unites people like me, to tell stories and change the world through television. I never got a response from you but I watched you more and I knew that one day, if I stayed true to my path, if I worked hard the universe will reward me. " Toke wrote Oprah.
Read Also: Beautiful Fashion Moments Of Toke Makinwa
Opening up on God's grace and details about the show, Tke wrote, "This year has been my year of manifestation, God's goodness is running after me. After 12 years of dreaming and working hard, guys
say hello to the host of the biggest talk show in Africa. Yes guys, the biggest global talk show is coming to @honeyafricatv it's called Talk with Toke Makinwa and I get to chat the biggest stars around the globe. Africa, this one is for you. Catch it on the 19th of November on Honey channel 173 on DSTV.
Dreams come true,"
Watch trailer below:
View this post on Instagram
Read Also: All You Need to Know as Gulder Ultimate Search Returns to DStv