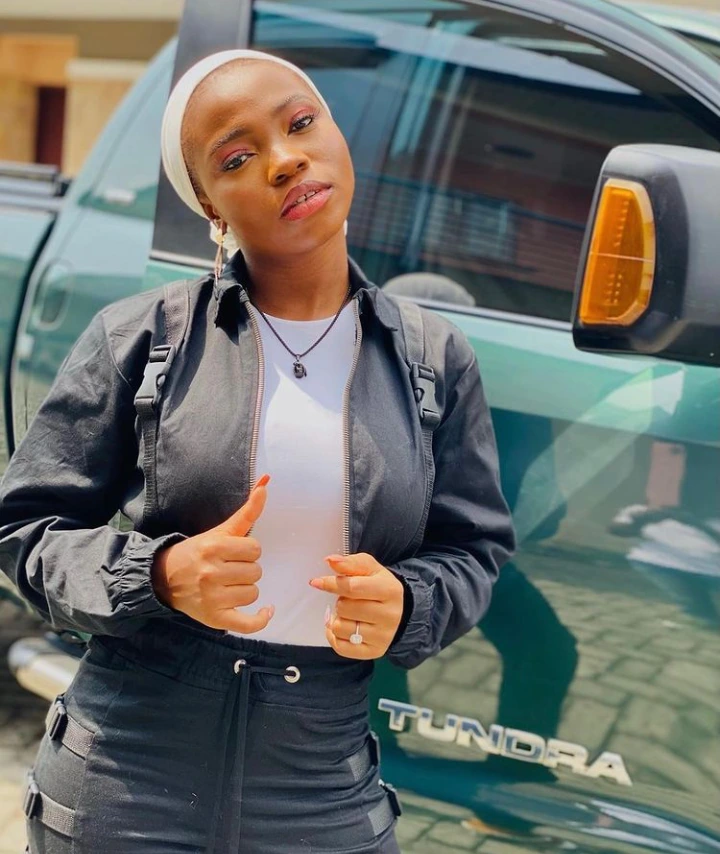 Taaooma Apaokagi Adedoyin Maryam is a Nigerian comedian, content creator, cinematographer, youtuber, instagramer, and internet personality. She is best known for her ability to play multiple roles in her comedy skits, glamsquad reports.
READ ALSO: Kanye West could be denied entry into Australia, where he was set to meet his new wife's family, due to antisemitic remarks.
Taaooma rose to prominence with her inventive comic skits last year. She plays the Father, Mother, Brother, and Daughter in the skit.
Her comedy routine revolves around Nigerian mothers and how they discipline their children at home. The famous slap is one of the things her fans look out for near the end of her skits! When there was no slap in one of her skits, a lot of people were disappointed, but it didn't detract from the quality of her performance.
Among the many surprising facts about this bundle of talent are:
1. Taaooma was born in Nigeria but grew up in Namibia. After finishing secondary school in Namibia, she returned to Nigeria to attend university.
2. Taaooma is a trained cinematographer in addition to being a comedian, brand influencer, content creator, and actress.
3. She also runs the "Chop Tao" online food store. They are interested in small chops and snacks. They accept online orders and deliver to customers.
4. Taaooma is without a doubt one of Nigeria's best Instagram and internet comedians.
5. On 30 October 2020, Taaooma's boyfriend, Director Abdulaziz Oladimeji Abula, proposed to her in Namibia in a very romantic and elaborate manner. How thoughtful of him to invite her to a place where she grew up.
6. She always wears her hair covered because she is a devout Muslim. I must say, she has a stunning heir. She deserves a lot of credit for concealing it in order to protect her faith.
7. She has received several awards and recognitions, including being ranked eighth in The Guardian's list of the 100 most inspiring women in Nigeria and being named one of the Top 25 Under 30 Nigerian Superstars by P.M. News.