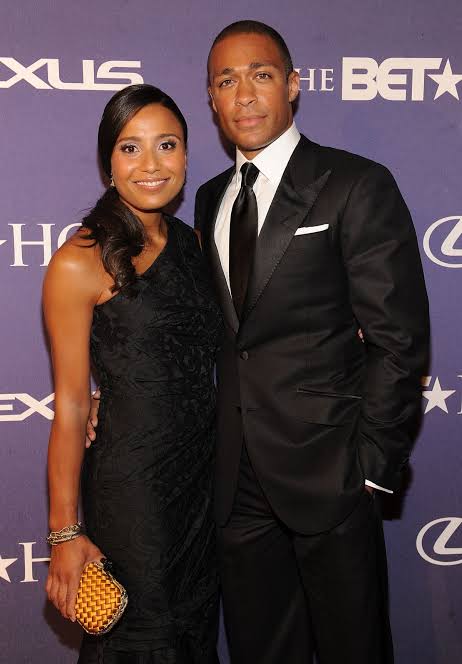 Marilee Fiebig, T.J. Holmes' ex-wife, is not endorsing her ex- husband's relationship with Amy Robach; rather, she is criticizing him for what she views as disrespectful behavior.
Stephanie Lehman, Marilee's divorce lawyer, spoke on her behalf and said; "During the holiday season and in light of the challenging times, Marilee's sole focus has remained on the overall best interest of her 9-year-old daughter. To that end, T.J.'s lawyer and I have been working together to move their divorce forward privately, expeditiously and as amicably as possible."
Because of all the PDA and outings, Stephanie makes it clear that Marilee doesn't approve of T.J. and Amy's relationship.
She added; "Notwithstanding, we continue to be disappointed by T.J.'s lack of discretion, respect and sensitivity toward Marilee and the party's daughter. Marilee has been touched by the outpouring of support and looks forward to a new beginning in this new year."
Last week, T.J. filed for divorce from Marilee, ending their 12-year union. According to reports, Amy is also divorcing her actor husband Andrew Shue.