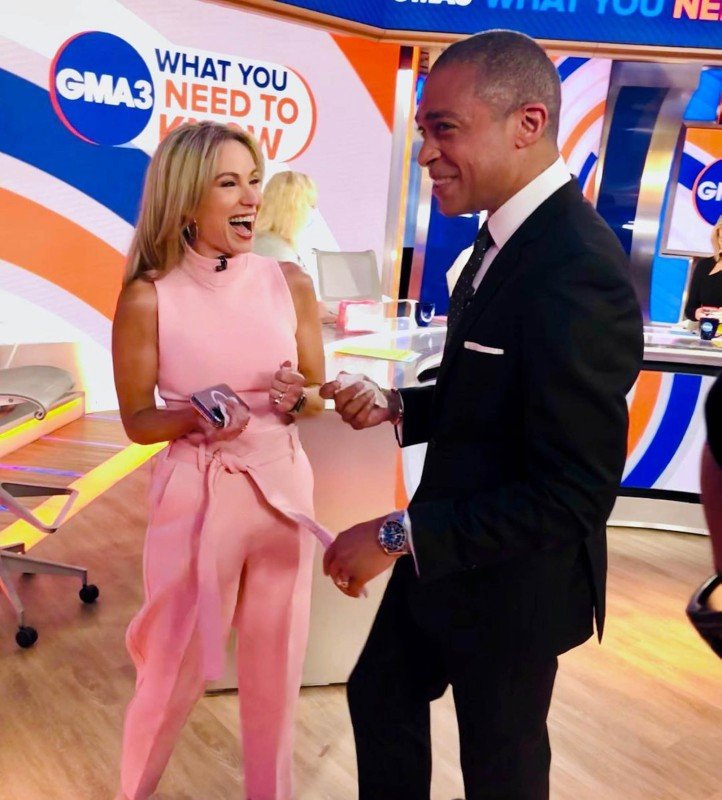 Following their scandalous affair, "distractions" T.J. Holmes and Amy Robach have been fired from the network, ABC confirmed on Friday.
By Friday afternoon, the agreement between the network and their "GMA3" anchors-turned-lovers had been "signed, executed, and [was] done."
Later, the news was confirmed by an ABC News representative in a statement: "After several productive conversations with Amy Robach and T.J. Holmes about different options, we all agreed it's best for everyone that they move on from ABC News.
"We recognize their talent and commitment over the years and are thankful for their contributions."
Moments before releasing the statement, ABC News President Kim Godwin sent an email to her entire employees, calling the highly publicized affair between Holmes and Robach "a distraction."
"I want to share with you that we've reached a decision about T.J. and Amy," she wrote in the memo.
She continued, "I know that this has been a distraction for so many of us, but let's not forget all the great work that continues to make ABC News the #1 news network in America, and that's because of you."
"I want to thank you again for your patience and professionalism during this time."