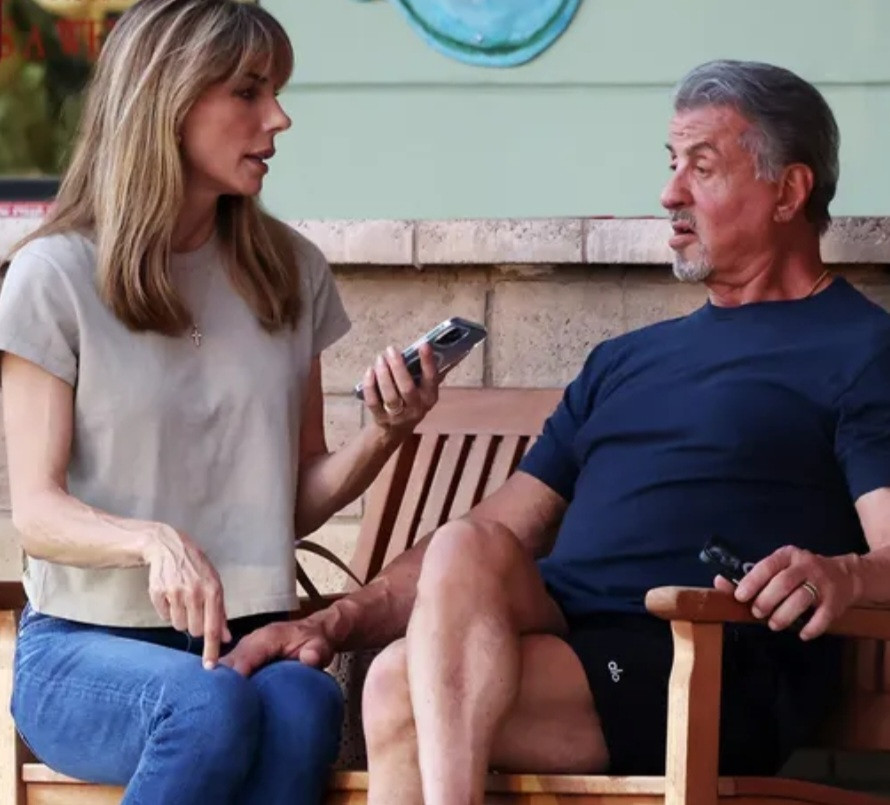 Sylvester Stallone and his wife of 25 years, Jennifer Flavin have been spotted cozying up to each other just weeks after Jennifer filed for divorce, glamsquad reports 
READ ALSO: Details Emerge As Sylvester Stallone And Wife, Jennifer Flavin 'Decided to Reverse Course and Try Again' in Marriage
They were seen Thursday, September 29, outside a grocery store in Calabasas.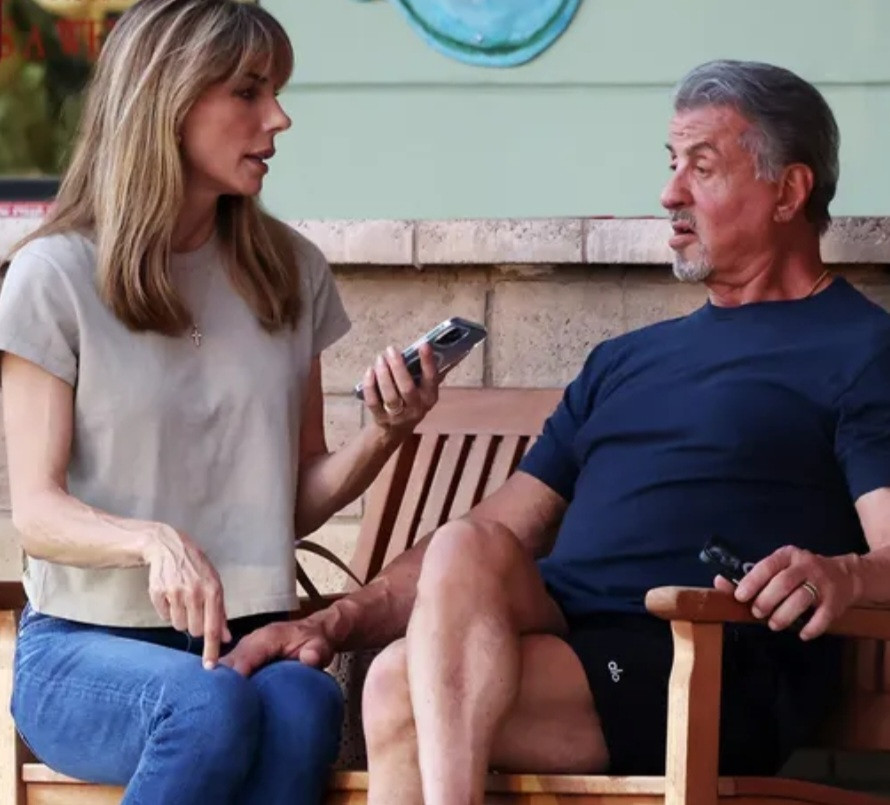 Slyvester had his hand on Jennifer's leg in one photo. In another, both were smiling while peering into a phone.
READ ALSO: 'Wonderful' – Sylvester Stallone Shares Photo Holding Hands With Estranged Wife Amid Divorce
Just last month, Jennifer filed divorce documents accusing Sylvester of moving marital assets, a claim he's denied. Also, Sylvester covered the tattoo of Jennifer on his arm with a tattoo of his Rottweiler, Dwight.