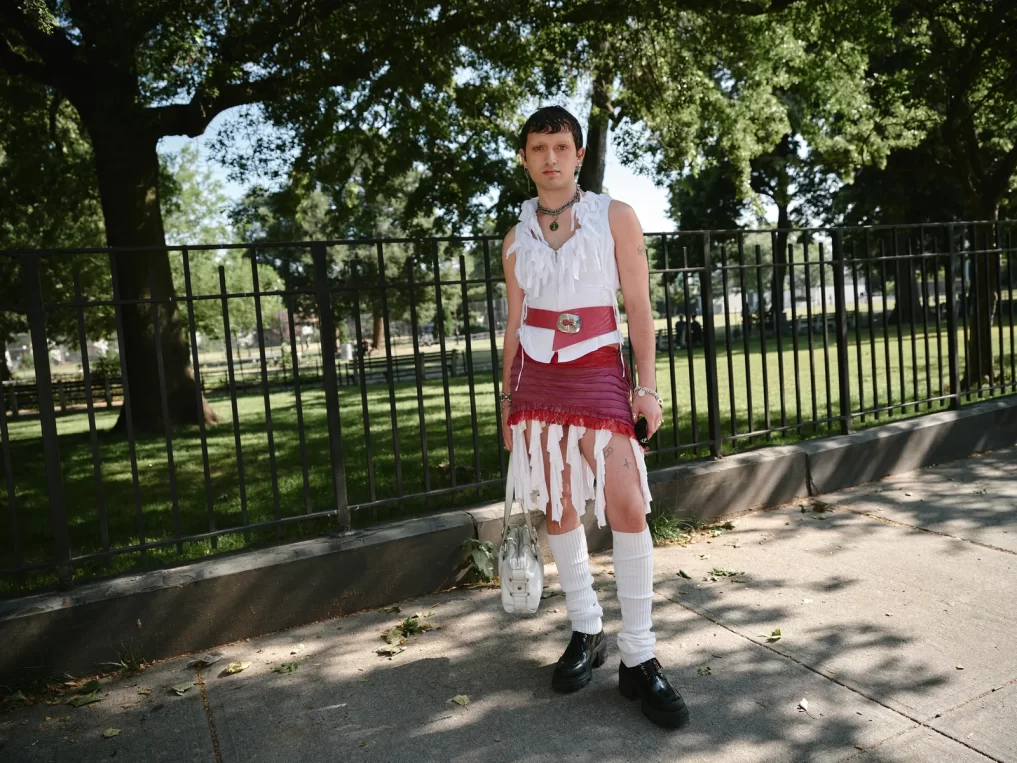 Street style in Brooklyn has emerged as a captivating cultural phenomenon that encompasses the diverse essence of the borough. The eclectic fashion scene is a melting pot of styles, ranging from edgy and grunge-inspired looks to vintage and avant-garde ensembles. One can truly get lost in the captivating array of outfits, characterized by their uniqueness and individuality.
Read Also: Glam Look Of The Day: Ini Dima Okojie Slays In Two Piece
Brooklyn's creative energy is palpable through its street styles, as residents effortlessly blend high-end designer pieces with thrifted gems, creating a seamless fusion of luxury and affordability. The attention to detail is impeccable, with meticulously curated accessories, layering techniques, and bold statement pieces that defy traditional fashion norms.
Fashion-forward individuals roam the streets of Williamsburg and Bushwick, turning mundane pavements into concrete runways. Overall, these street style encapsulates not just what we wear but also serves as a reflection and celebration of our identities, artistic expressions, and ever-evolving sense of self.
See looks as compiled by Vogue