Stingy Men Association Of Nigeria (SMAN) has been trending on TwitterNG and some parts of Africa. The faux association with the motto "Let Me See What I Can Do", recently has got more and more Nigerian celebrities share mock-ups of membership cards for the group.
The faux group identified as the Stingy Men Association of Nigeria (SMAN) was created as a form of revolt from men who have had enough of giving their hard-earned money to female counterparts.
The Stingy Men Association began in Zambia as a social media trend where Zambian men pledged not to pass K5 Zambian currency on their girlfriends but rather invest and earn from it.
Although the trend started with just a few social media users, it has now gathered momentum with several notable male personalities in the entertainment industry using their voices to amplify the existence of the association.
In light of this development, here is a list of some popular male celebrities who are at the forefront of the faux association.
Check them out below:
Don Jazzy: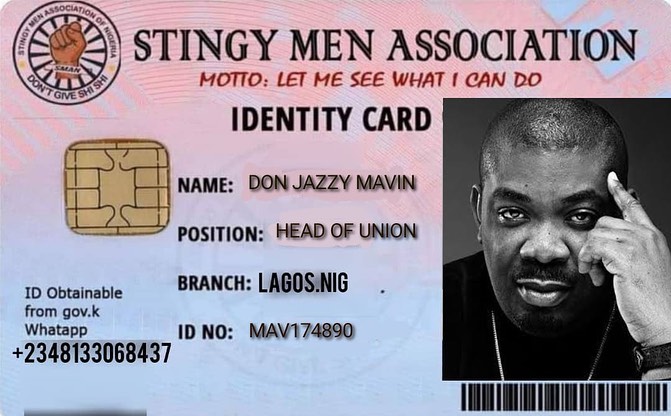 DJ Enimoney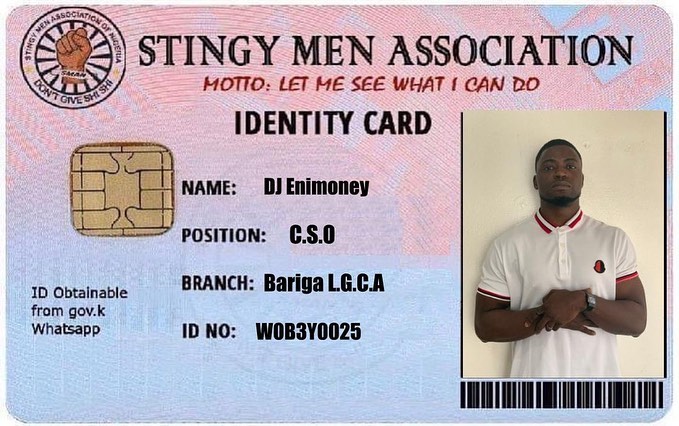 Praiz
Mr Eazi
K-Solo
Comedian Crazeclown
Sound Sultan
Stingy Men Association is basically meant for men who are unwilling to spend money not necessarily on women alone, but anyone who seeks their financial help.
And the motto of the association is: "Let Me See What I Can Do."
Members of this Association" will always give excuses whenever a woman or someone asks them for financial help.