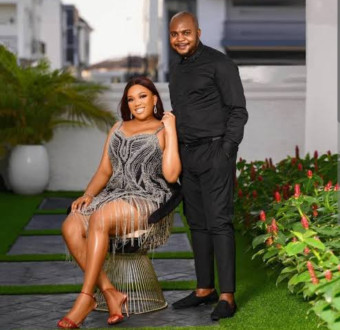 The Attorneys for businesswoman Sandra Iheuwa has accused her estranged husband, Steve Maduka aka Steve Thompson, of threat to life and grievous bodily harm in petitions to the Inspector General of Police and the American Embassy.
According to the lawyers claim, Steve was involved in an "illicit relationship" shortly after marrying Sandra and he infected her with a sexually transmitted disease while she was pregnant, despite pleas for him to stop the affair for the sake of their unborn baby's health.
The petition also alleges that Sandra Iheuwa used part of Steve Maduka's office as her delivery office and reached an agreement with him for her to pay part of the rent.
However, after the resolution of the rental issue, Steve Maduka threatened to "resort to self-help" to throw her out if she doesn't move out of the property in 7 days, the petition states.
The petition further stated that Steve proceeded to send Sandra Iheuwa WhatsApp messages threatening to "use his gun" on her. He also allegedly threatened to follow through on his threats even if she relocates to the United States of America.
The lawyers petitioned the US embassy to prevent Steve Maduka from procuring the US Immigrant Visa using his estranged spouse, Sandra Iheuwa's details, as Sandra has left Nigeria "solely for her safety".
Meanwhile, Steve Maduka has not responded to the allegations.
Glamsquad recalls that the couple got married in 2021. The wedding took place at the Monarch Event Center, Lekki, Lagos on 15 August 15, 2021.
They share a son before their union hit the rock.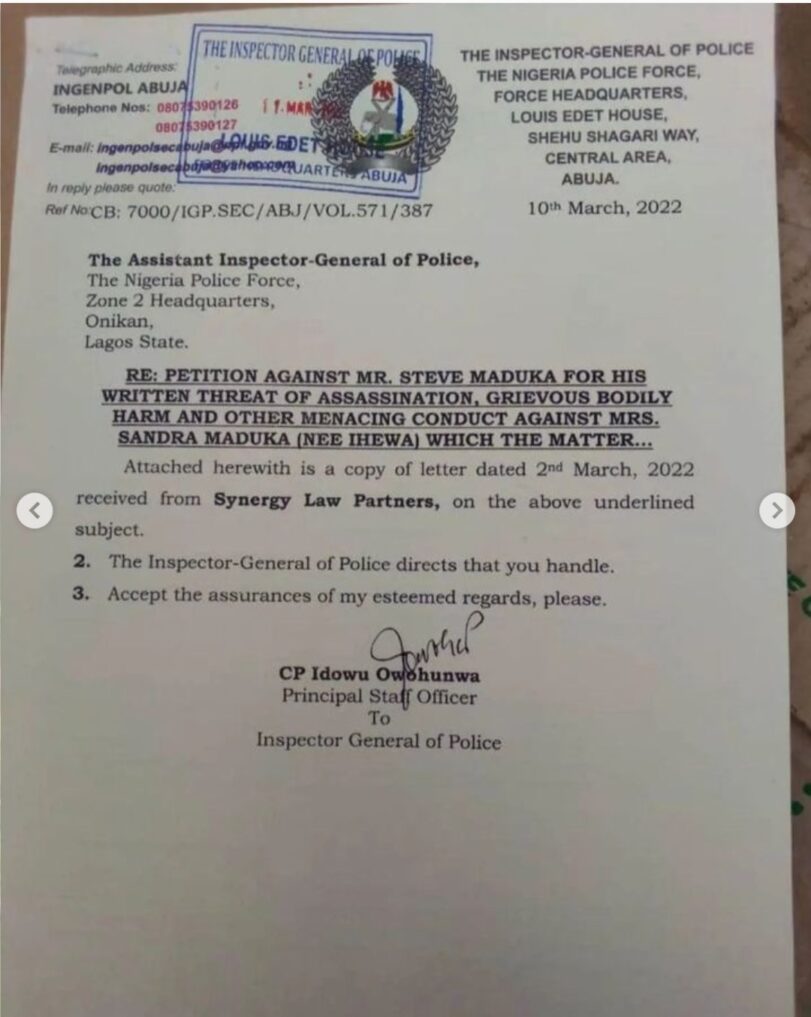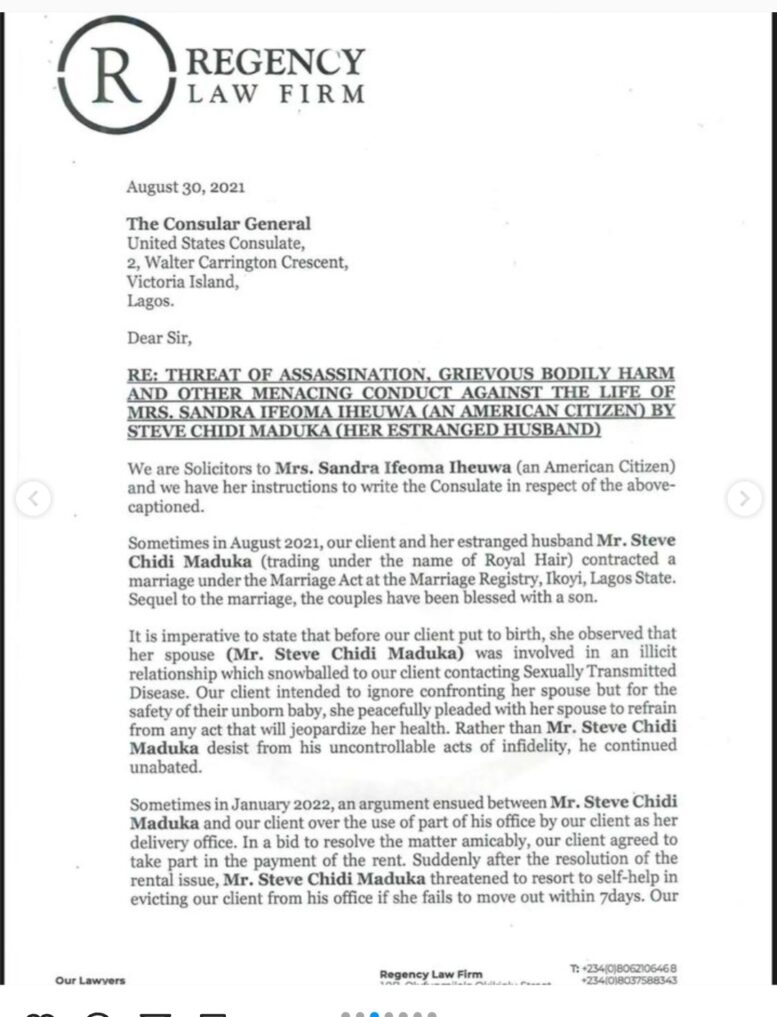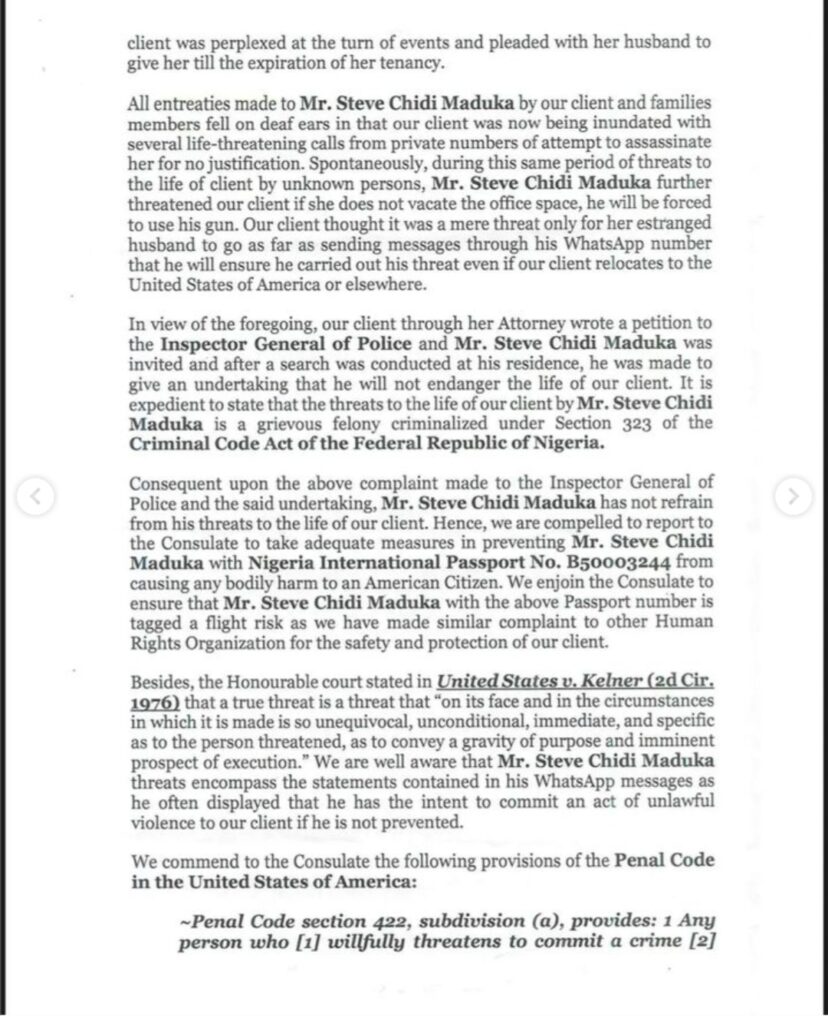 Read Also: Staying abroad has turned me into a carpenter – Media personality Shade reveals