Full name Stephanie Coker
Surname Stephanie Coker
Profession(s) Actress
Birthplace Lagos, Nigeria
Nationality Nigerian
Astrological Sign / Zodiac Sign Sagittarius
Ethnicity Igbo
Hobbies Travel
READ ALSO; Kannywood Star, Aisha Aliyu Tsamiya Biography, Age, Photos And Net Worth
Stephanie Omowunmi Eniafe Coker is her full name, but she is known as Stephanie Coker. She is a famous television presenter and on-air personality of Ebonylife TV and MTV Base Africa. She also starred in "Tinsel" – the popular Nigerian television series under the name "Feke" and played the role of "Cindy" in "Hustle" – a popular sitcom show.
She is a well-known TV presenter for MTV Base Africa and currently lives in Lagos, Nigeria. She is married to Olumide David Aderinokun. Stephanie Coker was born in Lagos, Nigeria, but moved to North London, UK when she was one year old. Stephanie attended St Mary's Church of England Primary School in North London. She said it was a small religious school. She then attended Brunel University in London, where she earned a BA in Media and Communications.
CAREER
READ ALSO; Tomama (Datwarrigirl) Biography, Age, Husband, Real Name & Net Worth
Stephen got her first job in 2006 at Arsenal Emirates Stadium in north London, where she worked as a waitress. In 2011, she was offered a presenter on London 360, a community channel (UK), a news program in magazine format. She returned to Nigeria in 2011 after getting a job as a TV presenter at MTV Base Africa. She was the host of the countdown show "Street Request". She has anchored the Cool FMs Midday Oasis Show, MTVs Big Friday Show and Tinsel on Africa Magic.
AWARDS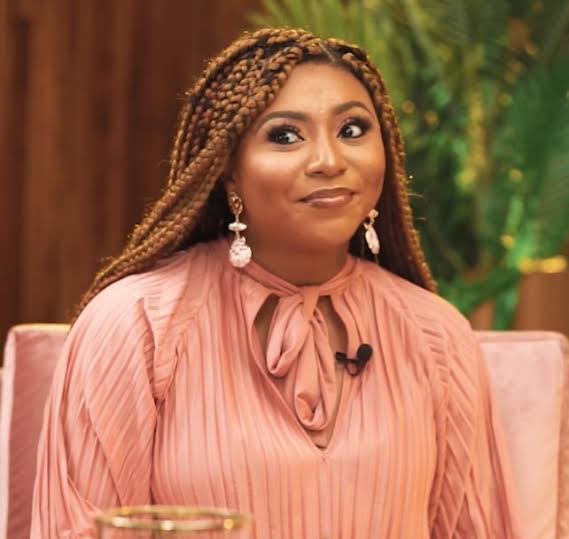 In 2014, Stephanie Coker was nominated for and won the TV Presenter of the Year award at the Exquisite Woman of the Year (ELOY) award. In 2014, she was nominated for Nigeria Broadcaster of the Year on the Nigeria Broadcaster Merit Award (NBMA). Helen Paul won the award.
NET VALUE
Stephanie Coker is one of Nigeria's entertainment industry's most influential and paying television hosts and on-air personalities, with an estimated net worth of $250,000.