Socialite, Pretty Mike has once again wow the audience at the AMVCA award night with his unique look.
Pretty Mike who is known to appear to events in unique ways went to the AMVCA award night with a lamb.
Read Also: Celebrities look from the AMVCA nominees Gala
As expected, he received a lot of critics for showing up for AMVCA with a goat wearing diapers.
Addressing the critics he wrote;
The detailing on this outfit is something else, it's indeed a Tianah masterpiece… Let's me use this opportunity to address questions and trolls surrounding my New Pet….. "First of all his official name is "Kpokpo-Falegzy" 🐐, let's pls stop addressing him as ", asun,isiewu,sacrificial lamb and pepper soup,and all "he has feelings too and doesn't like these nicknames, for now he eats and drinks only Milk, sleeps alot and cries only when hungry.
Read Also: 10 best dressed female celebrities at the AMVCA 2022 award night


Secondly he was on his best behavior and didn't poop all over the place or make a mess at the awards (as some of you implied) if u pay a close attention, he had Diapers on, and was just enjoying the lights and Cameras on him…..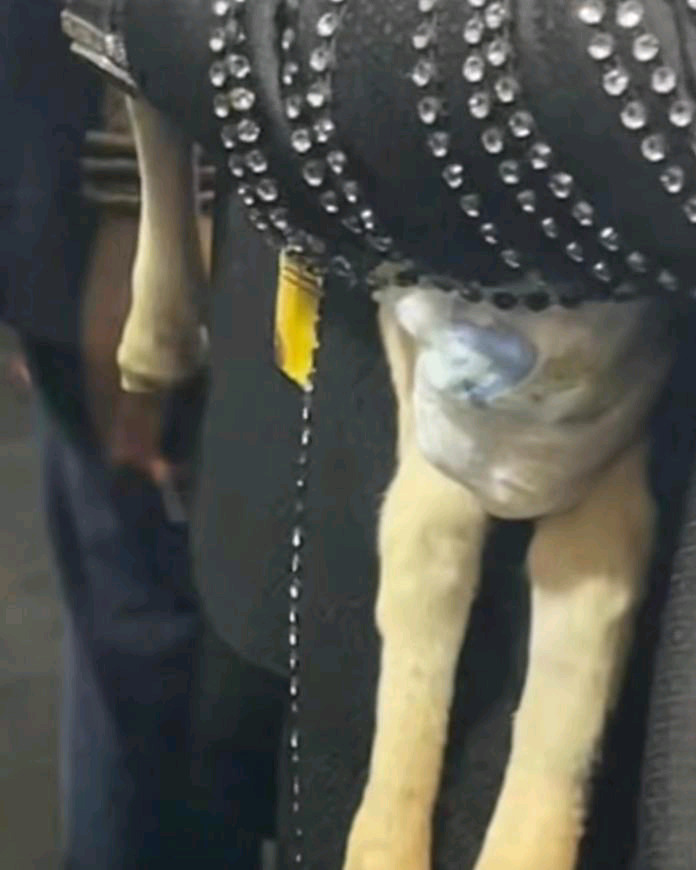 His official instagram and YouTube page will soon be announced, for some of u his fans…. Thanks for the warmth reception he received last nite".
See post below;