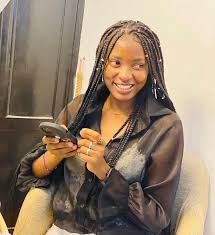 Social media influencer, Omotara Akanni has taken to Twitter to share hilarious screenshots of her conversation with her younger brother.
She explained that she wanted to transfer N10,000 to her brother but mistakenly added an extra zero (0), so she unknowingly sent him N100,000.
When she noticed the error she sent him a message asking him to send back the extra N90,000 and their exchange afterwards was rib cracking.
Read Also: How To Chat With Yourself On WhatsApp
Read Also: Linda Ikeji TV Returns With 'First Class Material' Season 2
Although he promised to send the money back because he's a good boy, the lady threatened that he had no choice else that would be his inheritance as her next of kin.
See screenshots of their chat below;