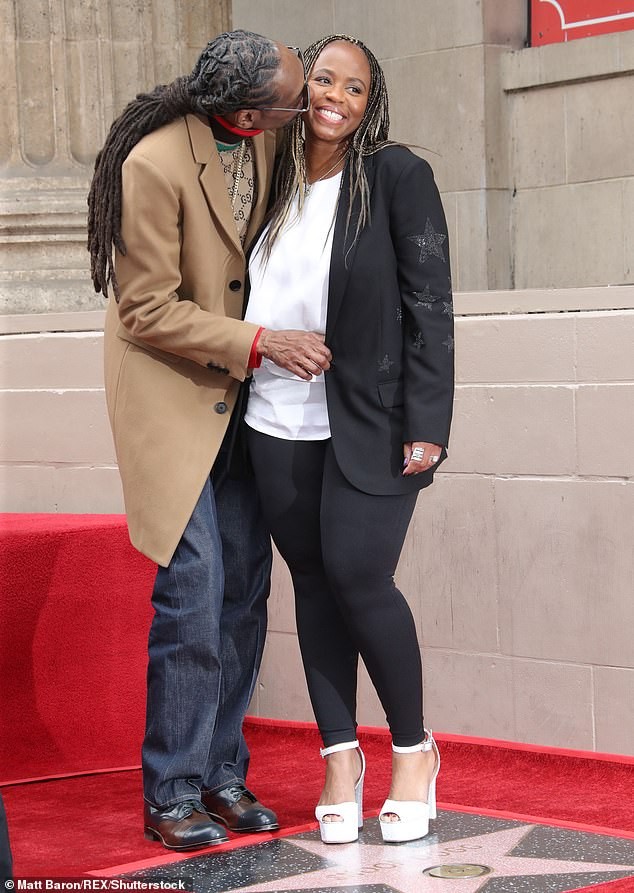 Legendary American rapper, Snoop Dogg, was honoured with a star on the Hollywood Walk of Fame in Los Angeles on Monday.
The 47-year-old rapper who has been married for 21 years to his high school sweetheart Shante Taylor was pictured planting sweet kisses on her at the event.
The pair have three children together, sons Cordé, 24, and Cordell, 21 and daughter Cori, 19. Snoop also has a son Julian Corrie, 20. from a relationship with his ex-Laurie Holmond.
Also in attendance were Snoop's longtime friends Dr. Dre, Quincy Jones, Pharrell Williams, Warren G, and  Jimmy Kimmel among others.
Continue to see more photos.