Nigerian skitmaker, Bukunmi Adeaga-Ilori, better known as Kie kie, has delivered her first child, a beautiful baby girl.
The media personality who also doubles as an actress took to her Instagram page to announce the good news. She had always showed off her baby bump and her pregnancy journey via her social media pages.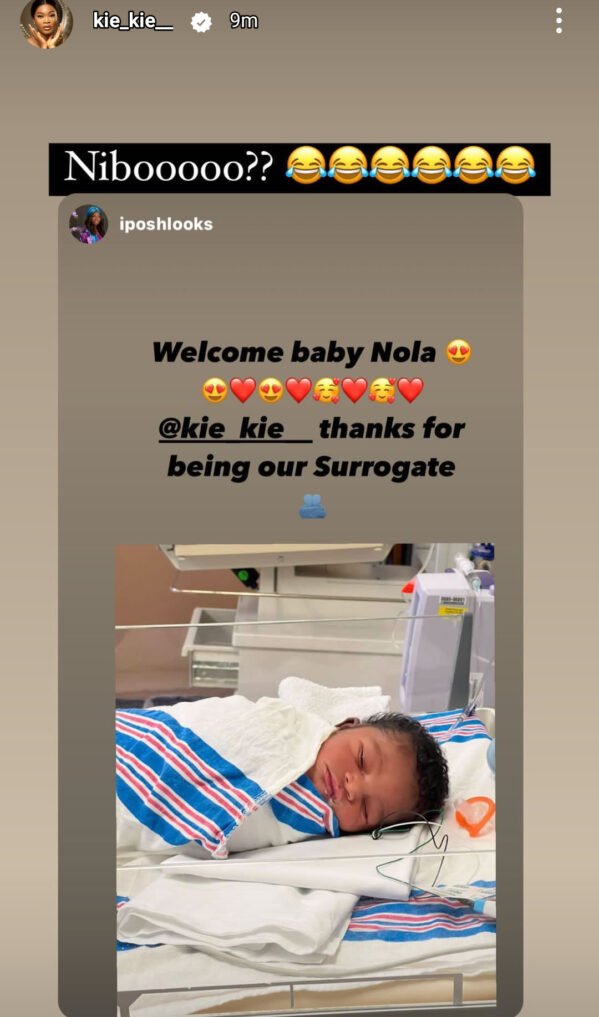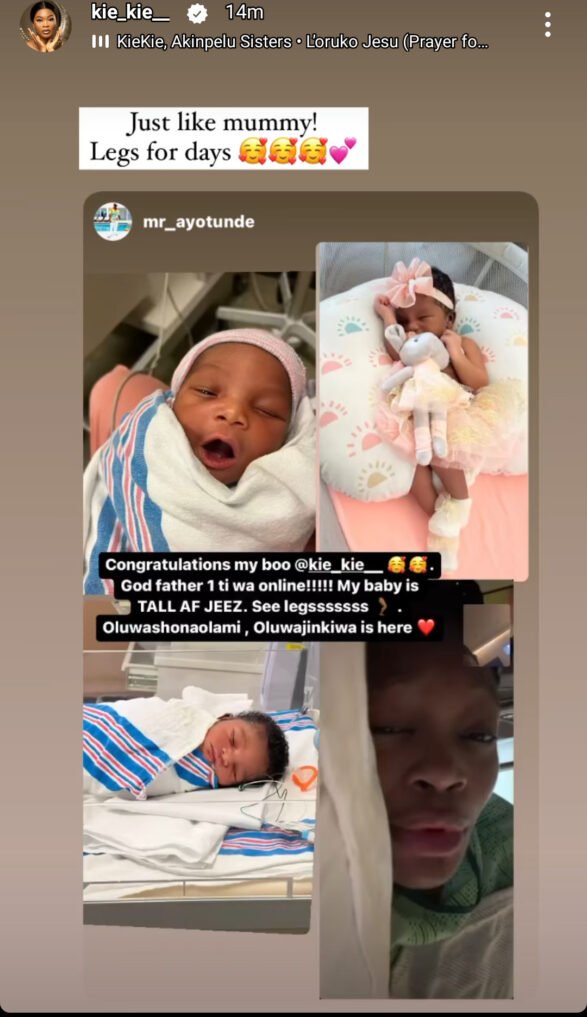 Thanking God for the successful delivery of her children, Kie Kie wrote:
"God I give you all the glory and adoration!Indeed, you're a mysterious God! Sooo glorious in your powers!

Thank you sweet Jesus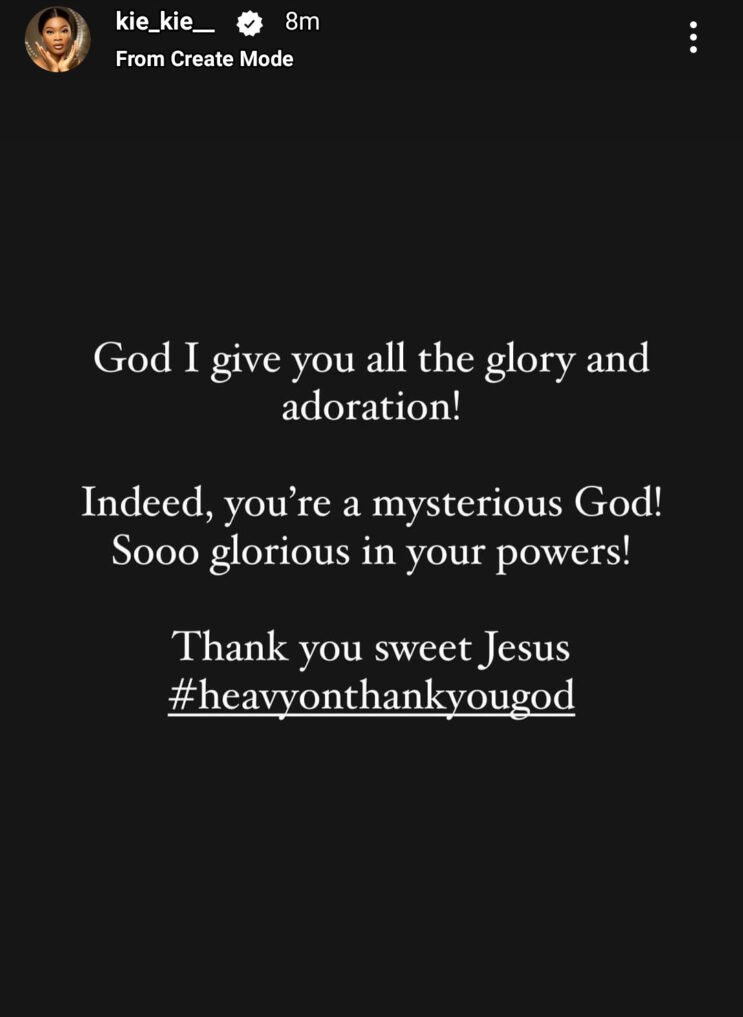 "The Host With The Most" revealed the her baby's name as 'Oluwashonaolami Olori' hoee6, one can call her NOLA.
Glamsquad notes that Kie Kie  dedicated a song to her child at the time she showed off her baby bump.
The song titled "L'oruko Jesu (Prayer for Oluwashonaolami)" features the Akinpelu girls. It is filled with prayers for her child, wishing she would grow without stress while having a peaceful and fulfilled life.
She captioned her post: "Look who's going to be a mummy. Me wey never fall dann inside rain before! One small drizzle bayi! I fell pregnant Danu Danu!"
Kie Kie, 32, and her hubby got married in February 2020 but has kept it off social media.
Read Also: "I Live A Life Of Fulfilment" – KieKie Celebrates 32nd Birthday Stylishly (Photos)