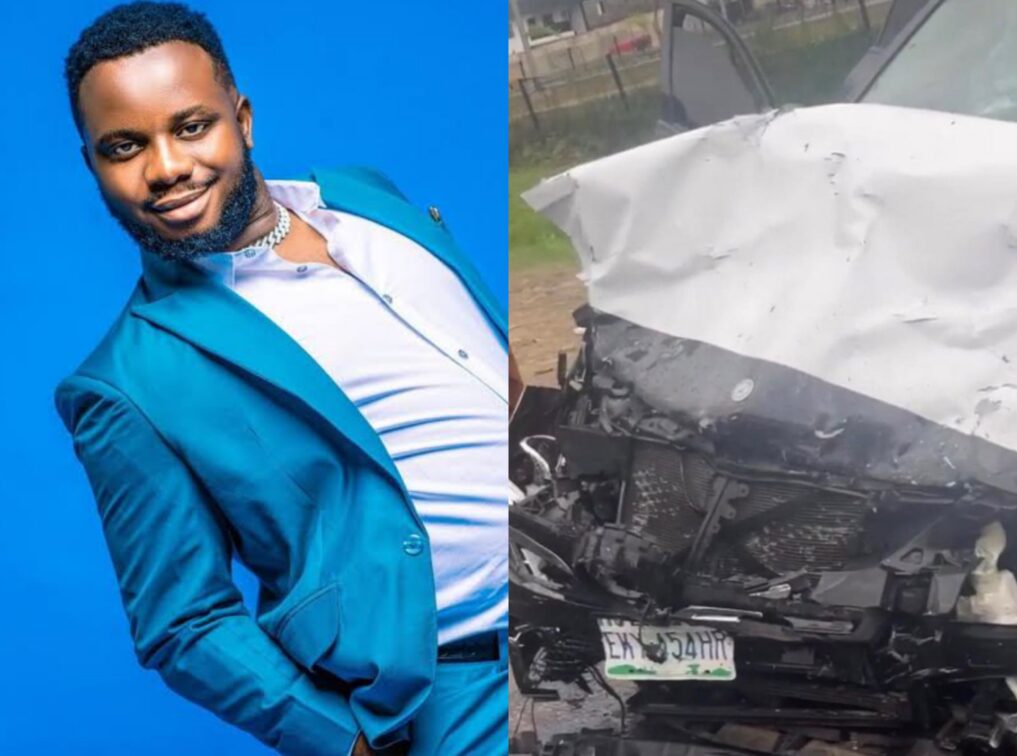 Social media influencer and skit maker Chukwuemeka Emmanuel Ejekwu, better known as Mr Funny or Oga Sabinus has narrowly escaped death after he was involved in a car accident.
According to reports made available by a Twitter influencer identified as Danny, a suspected drunk driver ran into Sabinus from the other side of the road this morning on his way home.
Read Also: Video: VJ Adams Reveals To Ladies Why Men Will Always Cheat On Them
See below, picture and videos making rounds on the internet.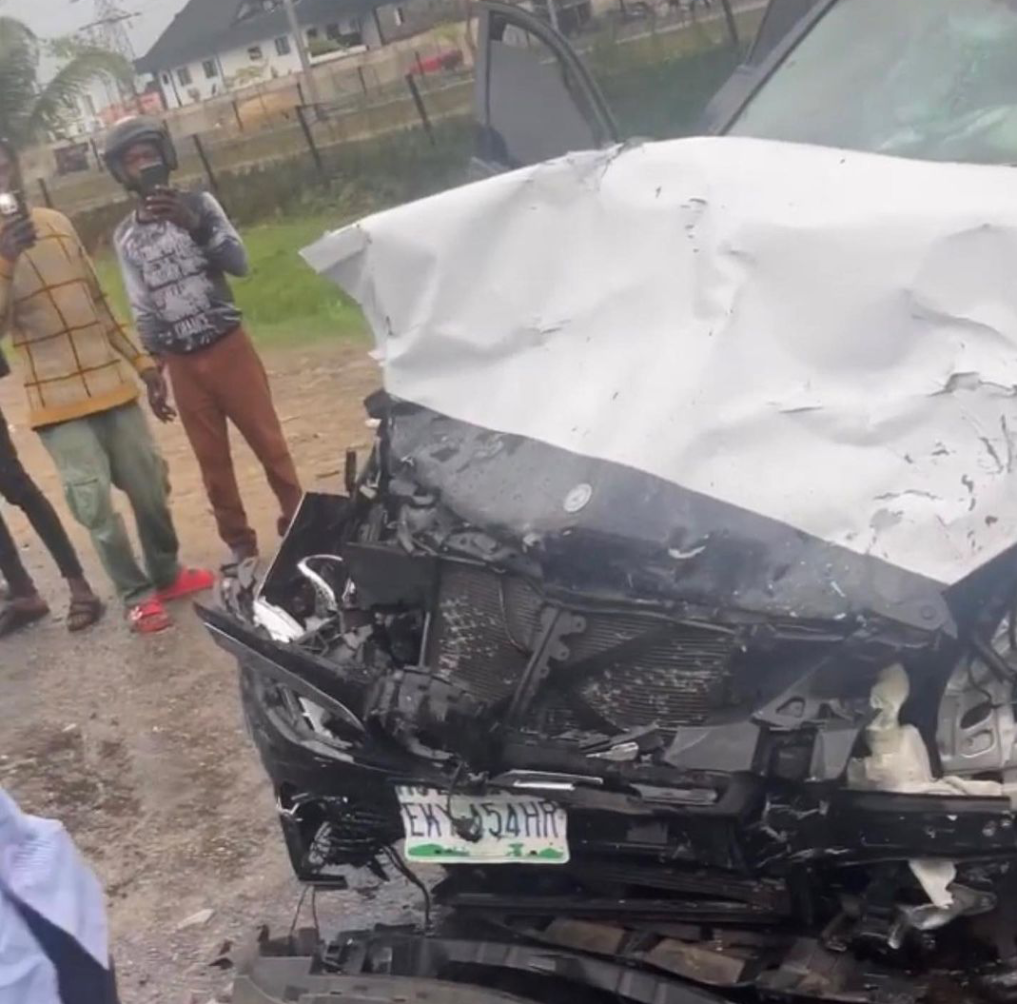 In other news, Sabinus secretly got engaged to his girlfriend in Lagos on Saturday, 10th September 2022.
Reports making rounds claimed that Sabinus was very discreet with the engagement but he was fished out by a fan who spotted him at his girlfriend's parent's house in the Era-Ojo area of Lagos State.
In the video making rounds, Sabinus was seen entering his girlfriend parents house and went to kneel in front of his in-laws. He however issued a stern warning to those who were recording him.
See video below,
Accompanied with the video is: "Sabinus came to my area to do a small engagement at his girlfriend's parent's house. Happened in Era Ojo, Lagos".
His colleagues and fans have taken to social media to congratulate him.
Read Also: Congratulations pour in as Shatta Bandle welcome his first child