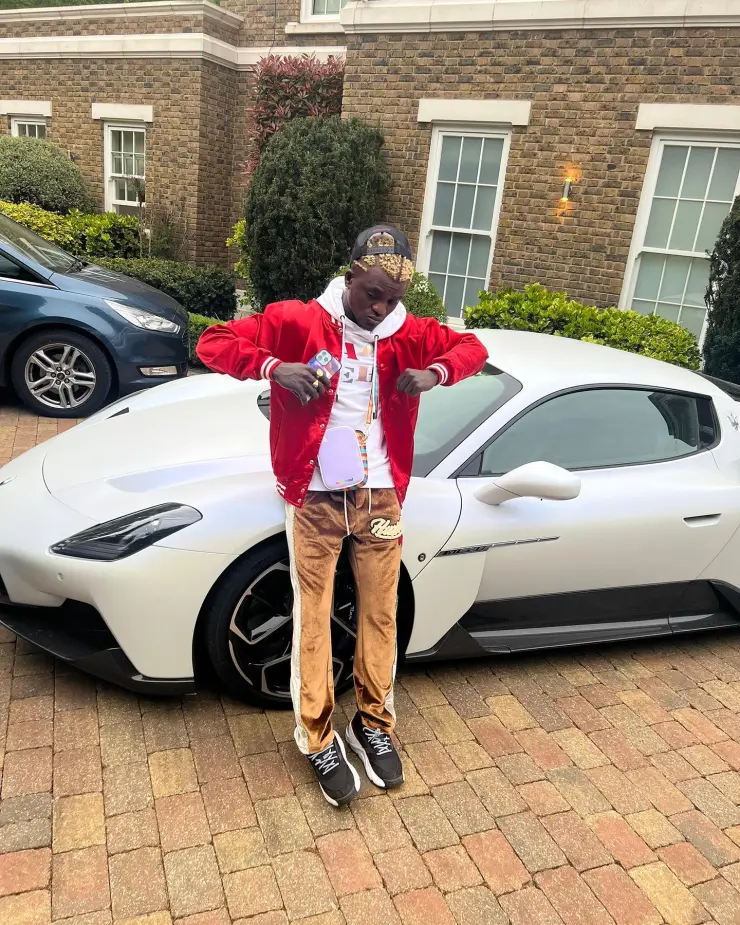 Once again, Fast-rising music star, Portable has sent a public apology to the Headies 2022 Award organizers over his death threats to nominees last month.
Read Also: My ex husband was a clearing and forwarding agent – Iyabo Ojo debunks false information 
Glamsquad had earlier reported on the death threat which was made by Portable after he was nominated for two categories at the Headies; 'Rookie of the Year' and 'Best Street-Hop Artiste'.
In the video, Portable threatened to kill whoever wins the awards he was nominated for, over him.
He was faced with disqualification for his utterance by the organizers of the Headies Award.
The award's organizers said in a statement that he might be disqualified if he fails to retract his statement and issue an apology on his Instagram page.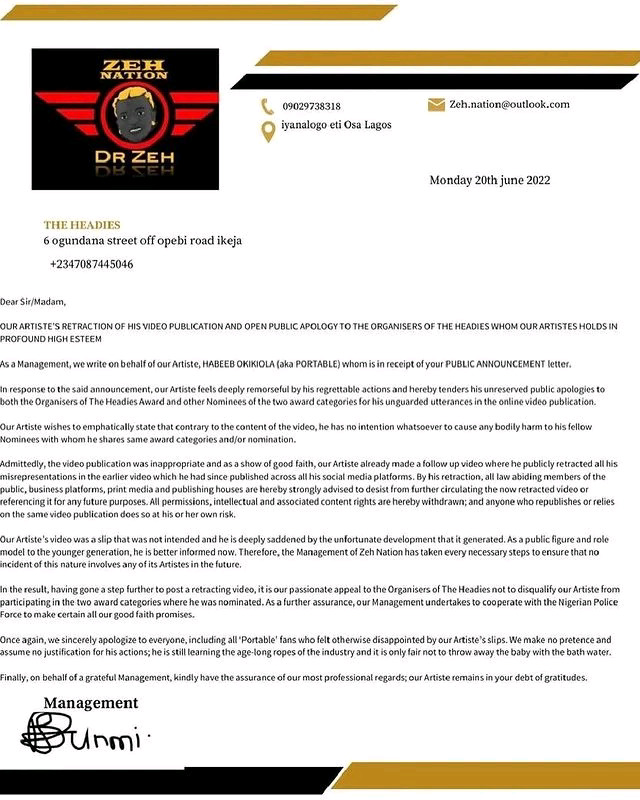 Read Also: Meet Bill Gates and other top 10 celebrities who will not be living any inheritance for their children
The organizers also disclosed that they had reported the issue to the police.
Taking to his Instagram page this morning, June 21, Portable issued a statement where he apologised and retracted his controversial statement.
Alongside his statement, the singer wrote in his caption: "On behalf of myself my management and the entire Zeh nation I sincerely apologize for my unguarded utterances as I do not mean any harm to the nominees in any way The video has been deleted on my page and I appreciate all your support so far God bless my Fans God bless the headies."