Mohbad, a musician, and his assistant Oreoluwa Oladapo have been admitted to the hospital following an alleged attack by Naira Marley, the head of his record label.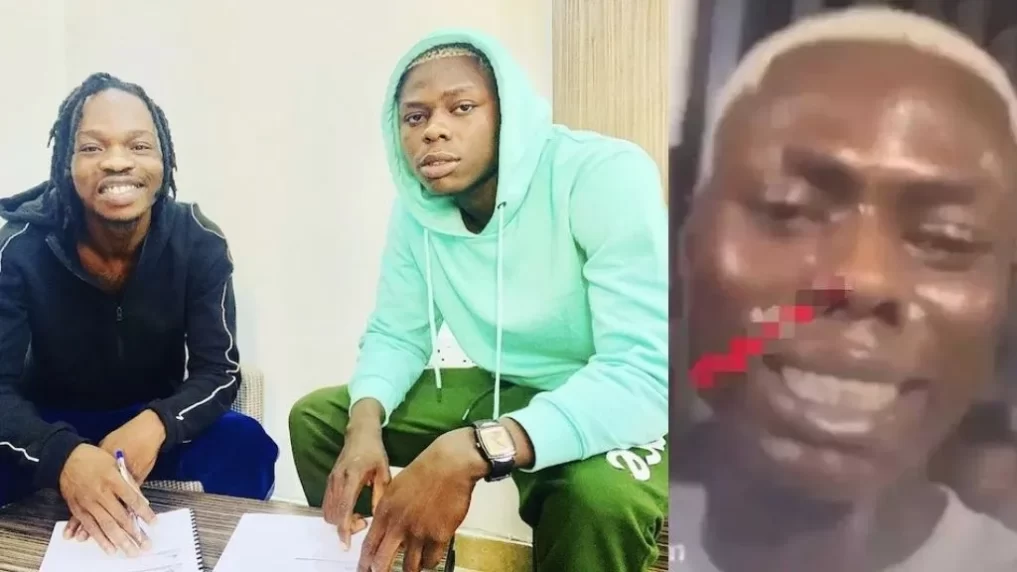 Oreoluwa posted videos of his injured self and Mohbad on Instagram on Wednesday, October 5. The assistant, who is also a choreographer, expressed her regret for the attack in the video, saying that Naira Marley and his group should be held accountable if anything were to happen to them.
He wrote: "If I die, the whole of marlians music individuals(naira Marley and his boiz)should be held responsible. Look how my brothers and I were treated without even engaging in any physical fight with any of the marlian music people. I was dragged naked on the road and naira Marley did nothing about it, I lost some of my valuables.
"I was stripped like I stole all in the name of begging them not to touch Mohbad. I know I don't have the power and connection they do have but I have GOD. We are attacked with all sort of weapons…please ooo Nigerians help me… I repeat if I die marlians music people should be held responsible………..shuddy, seyi, Sid and co .. if I die, at least people will know some of the names of the people who brutalized me…. I fear nobody but God my creator."
Oreoluwa asserted in a different post that he had been getting threat messages.
He wrote: "I'm getting threatening messages. I no fear to die o. God na im give person life. I was stripped naked on the streets like a dog or a thief. Me wey no touch anything just apologising."
Recall that Mohbad, whose real name is Ilerioluwa Oladimeji, alerted authorities about an alleged threat against his life made by Naira Marley and others during his ordeal with the National Drug Law Enforcement Agency (NDLEA) in February 2022.
On Friday, February 25, a video of a Naira Marley associate crying and yelling out the names of his coworkers who want to kill him went viral on the internet.
"I don't know these people have been hating on me, They have been doing bad things on me now they're trying to kill. Everybody in the whole world help me ooo!
"If I die na like this na Marlian music, Naira Marley kill me. My God will never fuck me up, Never. I don't trust anybody. I am going to the hospital," he said.
The National Drug Law Enforcement Agency (NDLEA) detained Mohbad and another musician named Zinoleesky for having illegal drugs in their possession.