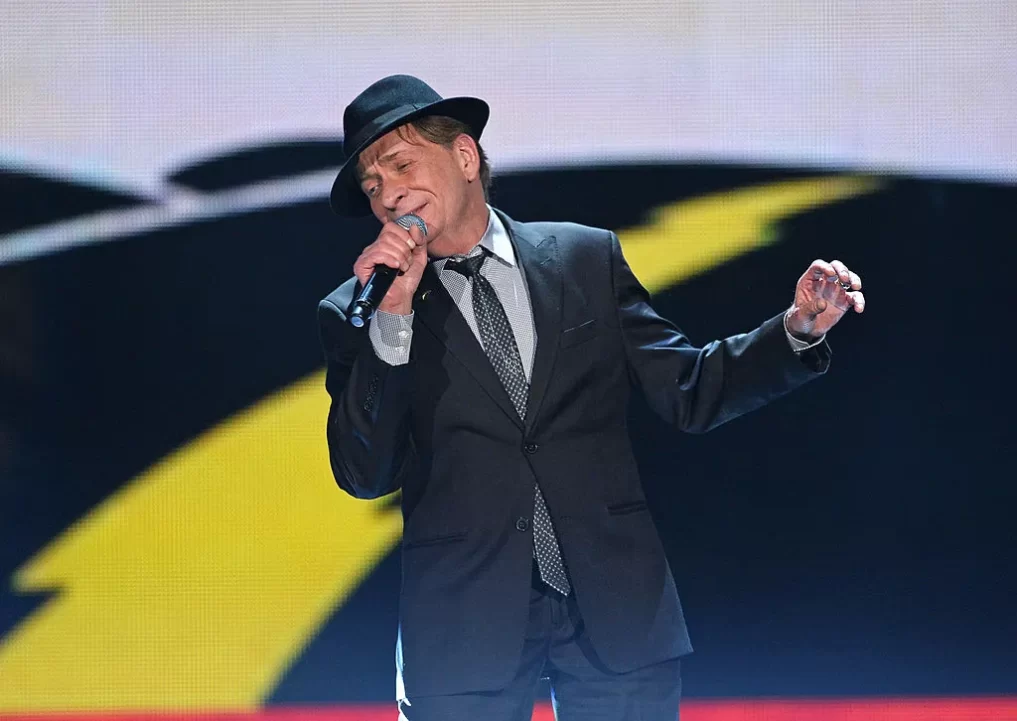 Legendary American singer, Robert Hunter Caldwell better known as Bobby Caldwell has passed away at the age of seventy-one.
Bobby Caldwell, who famously sang R&B hits including "What You Won't Do For Love" and "Open Your Eyes,"  passed away in his sleep at his residence in New Jersey, on Tuesday night, 14th March after battling illness for many years.
Caldwell's wife, Mary Caldwell, broke the news on Twitter as she thanked fans for their prayers.
She tweeted:
"Bobby passed away here at home,. I held him tight in my arms as he left us. I am forever heartbroken.

'Thanks to all of you for your many prayers over the years. He had been 'FLOXED,' it took his health over the last 6 years and 2 months. Rest with God, my Love.'
The musician was known for his soulful and versatile vocals as he lit up the hit song What You Won't Do for Love.
Meanwhile, news outlet, TMZ claimed that the singer had 'not been able to walk for about five years as he coped with painful bouts of neuropathy and a ruptured tendon in his ankle.'
The New York native, Caldwell, started singing in the 1960s as a teen. He released several albums spanning R&B, soul, jazz and adult contemporary.
Part of his bio on his website reads:
'Drawing from his vast repertoire of rousing R&B, intimate smooth jazz stylings, and big band songs, Bobby has the ability to entertain at any venue, for fans of all ages. In Japan and throughout Asia, he enjoys a feverish popularity, selling out shows and achieving gold and platinum status for his releases in those countries'.
In addition to heavy touring, Caldwell starred as Frank Sinatra in the David Cassidy/Don Reo theatrical production The Rat Pack Is Back in Las Vegas, Nevada.
Caldwell received rave reviews for his performance, both from industry critics and from his loyal fans. He has been featured on The CBS Second Cup Café, The Tonight Show starring Jay Leno, BET Jazz Central, and has made numerous national and local network appearances.
Caldwell's signature voice transcended genres of jazz, R&B, and rock as his soulful hit song "What You Won't Do For Love" ascended the Billboard 100 charts after its 1978 release on the debut album of the same name.
"What You Won't Do For Love" became a multi-generational hit, in part because of its wide appeal as a sample and cover song. Tupac Shakur sampled the track on his 1998 "Do for Love," and Boyz II Men, Snoh Aalegra, Michael Bolton, and more have re-recorded it as a cover.
Caldwell's "Open Your Eyes," off his sophomore 1980 "Cat in the Hat" album, also became a sample for the chorus on Common's hit song "The Light," off his 2000 album "Like Water for Chocolate." John Legend also covered the song on his 2013 album "Love in the Future."
Caldwell was born in New York in 1951 and was raised in Miami. According to his website, he grew up listening to famed musicians including Nat King Cole, Frank Sinatra, and The Beatles.
He began his career playing rhythm guitar for Little Richard before launching his solo career in the late 1970s.
Read Also: Megan Fox spotted without her engagement ring at the Vanity Fair Oscars bash amid MGK drama