Ahmed Ololade Asake, a fast-rising music star, has been the topic of conversation for weeks due to his enormous success and the fact that internet users can't get enough of him.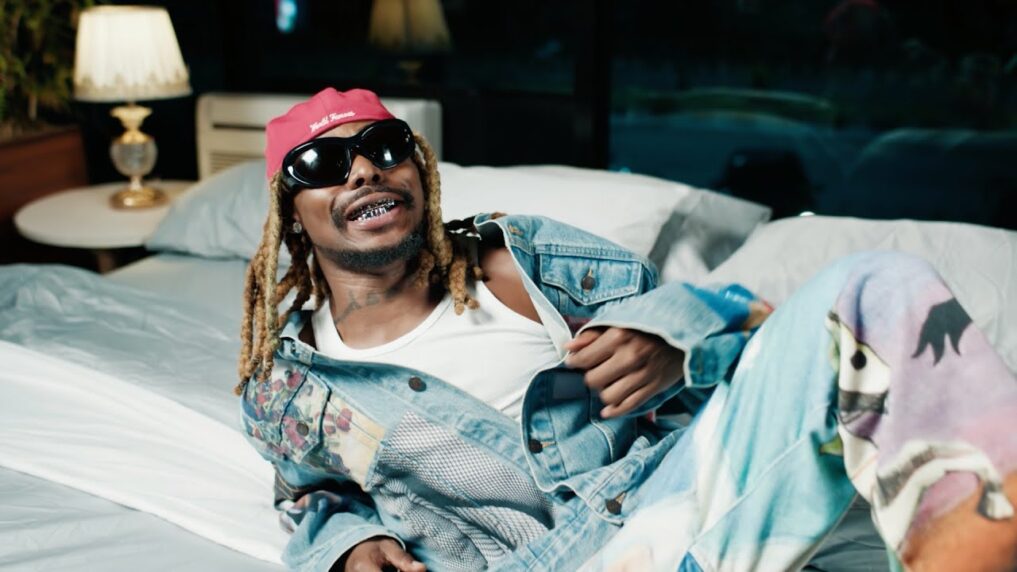 A throwback image of the singer was posted by well-known blogger Tunde Ednut as a result, which sparked reactions from fans who speculated about how difficult the singer's ascent to fame must have been.
Following the release of his debut album, "Mr Money With The Vibe," whose songs have dominated the Nigerian music charts, Asake, as we all know, stole the musical spotlight.
Tunde Ednut posted the image that was featured in a brief video and wrote:
"All glory to God"
Watch the video below:
Other netizens and comedian Helen Paul also left some endearing remarks in support of the singer's inspirational rise to fame.
Below are some screenshots: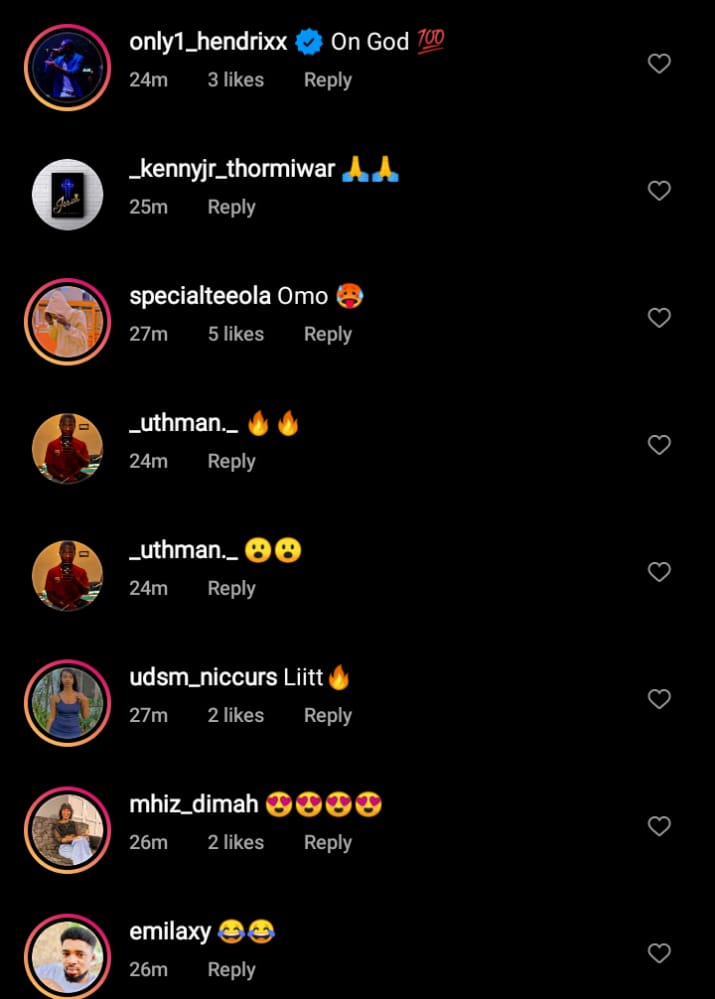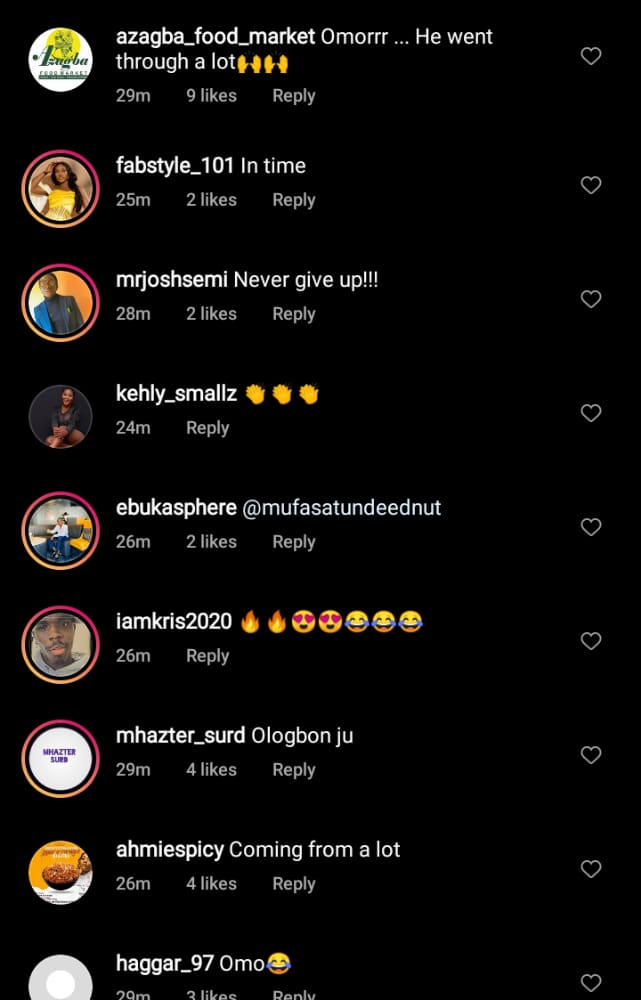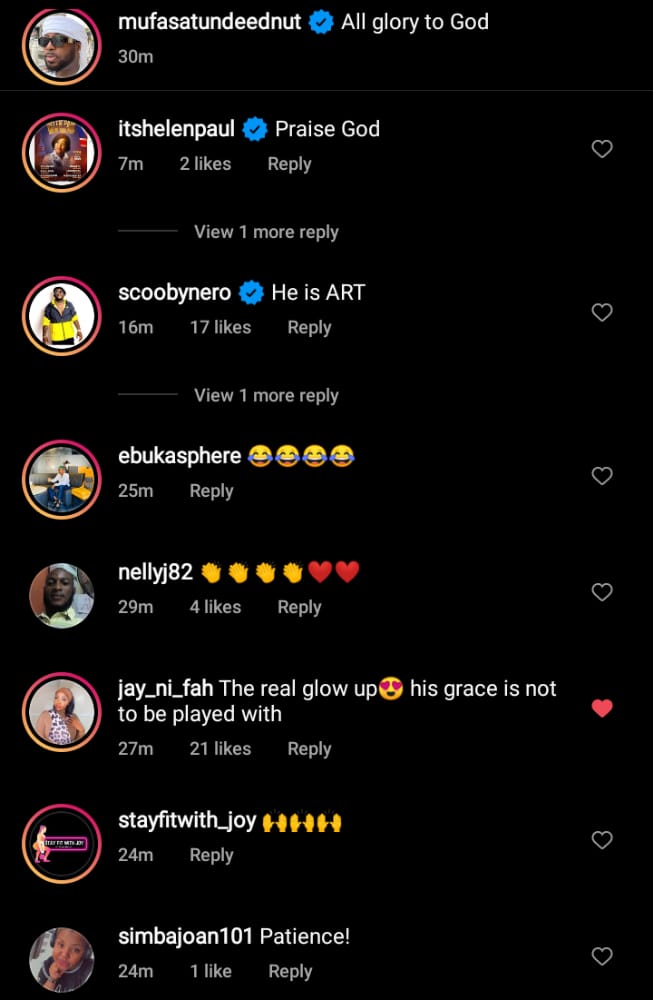 Glamsquad had reported that the afrobeat singer-songwriter who recently released his debut album Mr Money With The Vibe topped the chart at number one on Apple Music charts in five different countries just hours after its release.
The 'Mr Money With The Vibe' album debuted in the early hours of Thursday, September 8, 2022, and rose to prominence almost immediately. Asake made the announcement on his social media platforms, where he also shared the album cover.
The album includes 12 songs, including his already unleashed mega hits 'Terminator,' 'Peace Be Unto You,' and remix of Sungba featuring Grammy Award-winning singer Burna Boy.
Asake's latest musical project, 'Mr Money With The Vibe,' debuted at number one on Apple Music's 'Top Album' charts in Nigeria, Benin Republic, Gambia, Ghana, Liberia, and Sierra Leone.
On February 2022, the fast-rising singer was signed by Olamide's record label YBNL, and in July 2022, she was signed by Empire Distribution.
The 27-year-old rose to prominence in 2020 with the release of Magicsticks, which Mr Money produced.
In an interview with Punch, the Yoruba music artiste said of his musical journey: "Yes, music has always been my lifelong dream. I started with dancing and ended with music. It is the only thing I know I can do comfortably that gives me inner joy and peace. It started back in school when I was performing at school functions. It felt good and I made sure that feeling never left."
Asake released his debut EP, Ololade Asake, a project that boasts of four-hit tracks – 'Omo Ope', 'Sungba', 'Trabaye', and 'Baba God'. He further performed 'Baba God' at a live session organised by Glitch Africa in February 2022.
The YBNL signee recorded a remix of 'Sungba' with Grammy Award winner Burna Boy. The song was released on March 28, 2022, and spent several weeks at the top of the music charts.