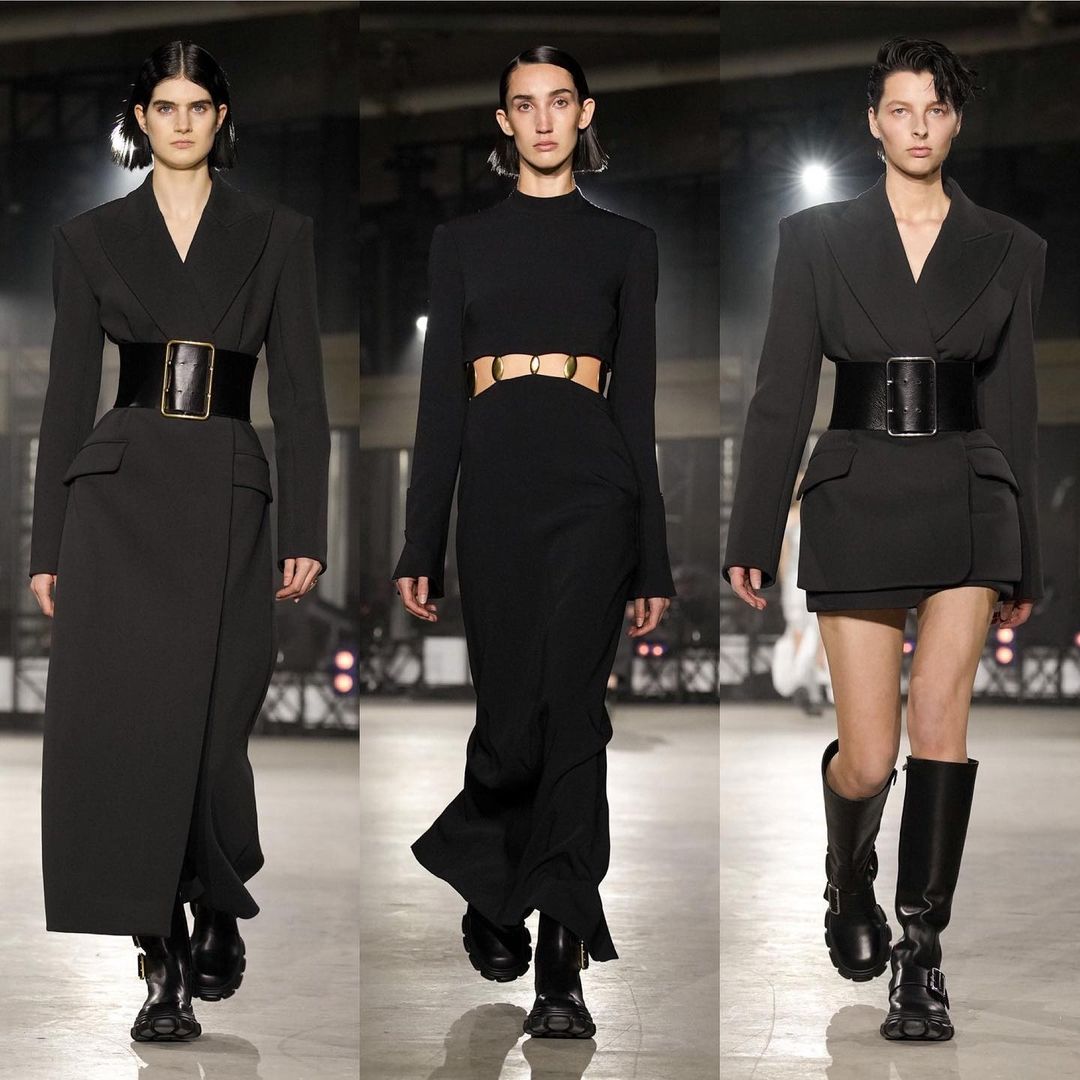 Simkhai FW 2023 Ready To Wear Collection were exactly as we imagined it; amazing and classy with its unique color choices which will leave you mesmerized. A lot of leather was used in the design which were displayed although Simkhai is no stranger to tailoring—his inventiveness with trench coats, for instance, is well known—but until recently, toughness wasn't truly a part of his toolkit.
Read Also: Alexander Wang Fall Winter 2023/24 Runway Show
The initial exit might have been a well-known hardware-accented dress, but look 2—a broad-shouldered coat girded with an armor-like maxi belt—started the narrative. "It began with these enormous proportions, which were later reimagined. Simkhai added, "It was incredibly essential to me too to pull them in and celebrate the body. But there was a difference between clothing that was shortened to show the body and clothing that was molded through manufacturing. These are distinct from one another and read extremely differently.
He used pedal-to-metal driving as one strategy to do this; there were a lot of motorcycle looks. The vast majority of models also wore thick boots. The party-ready front-row audience, who shone and sparkled in gowns of connected metallic discs or diamanté trim, worn with high heels, stood in stark contrast to the don't-mess-with-me posture.
They were probably drawn to the statement-making final looks or the metallic knits with a purposeful crinkle that gave them an unruly appearance, and as such, they were an extension of the deconstructed tailoring. In relation to those knits, there were lace and sequin costumes whose designs mimicked the lines of the crystals created by artist George Harvey and included as prints in the exhibition.
Read Also: Brit Awards 2023: Fashion Highlights For Best Dressed and Worst (Glamsquad Edition)
See full collection below;