Sienna Miller was sitting pretty in pleated plissé at the SCAD Savannah Film Festival on Monday.
The British-American actress, who was presented with the festival's Outstanding Achievement Award in Cinema that evening, wore a '70s-inspired champagne gown, embellished with crystal embroidery and gold trim.
The look was pulled from Gucci's Cruise 2020 collection — a fitting choice considering Miller starred in the campaign, alongside Iggy Pop and Gucci Mane.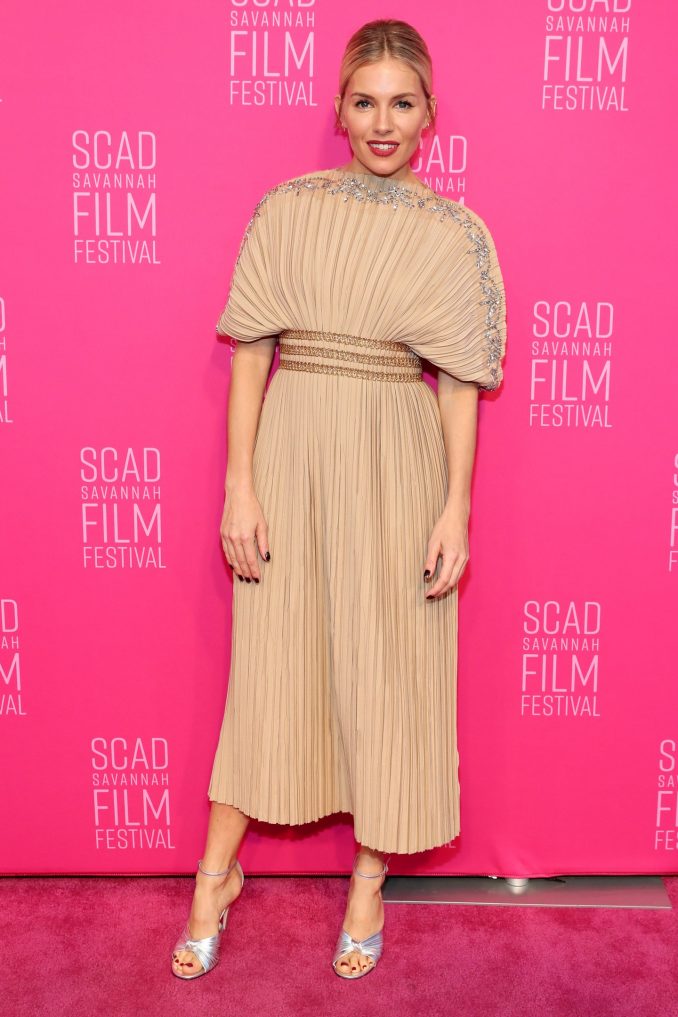 In the images, shot by director Harmony Korine, Miller starred as a Dynasty-style actress-cum-eccentric socialite, traipsing through a party in an Italian villa wearing decadent (faux) furs and oversized sunglasses, her lips painted a bold red.
"I've always been drawn to fashion that's nostalgic," Miller told Vogue of how Gucci's aesthetic fits with her personal style when the campaign was released earlier this month.
"I used to think that after the 1990s, there wasn't really an original moment in fashion – everything almost felt like a rehash of what had been done in the past, and that's probably why I love vintage clothes so much."