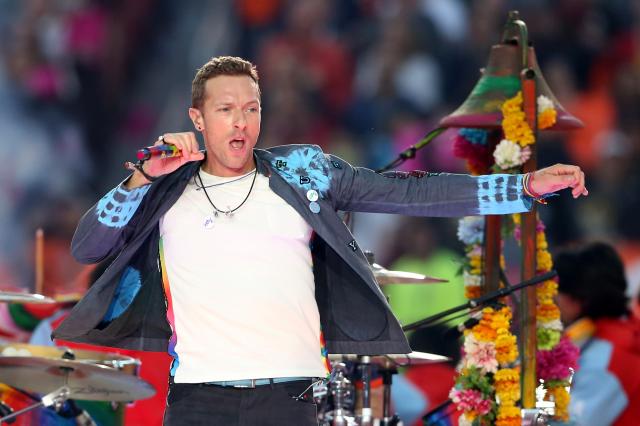 Chris Martin, the lead singer of Coldplay, dubbed Rihanna "the best singer of all time" before her much awaited Super Bowl LVII Halftime Show on Sunday.
"You have to be an idiot not to recognize that she's the best singer of all time," the "Yellow" hitmaker, 45, said of Rihanna in an interview with Zane Lowe.
"I don't know Rihanna very well," Martin confessed. "I'm mainly just a fan, and we have performed with her a few times and it is rarer and rarer for her to just sing, which is what makes it even more special, and in a strange way, it shows that she really, really wants to do it."
READ ALSO: Idris Elba reveals he no longer describes himself as a 'Black', speaks on racism in Hollywood
The singer of "Love On The Brain" worked with Coldplay on their fifth studio album, "Mylo Xyloto," back in 2011. The song, titled "Princess of China," became popular right once, and a music video and live performances were released in its wake.
"No one can make Rihanna do anything at this point," Martin added, noting that she's "the best singer" in his opinion.