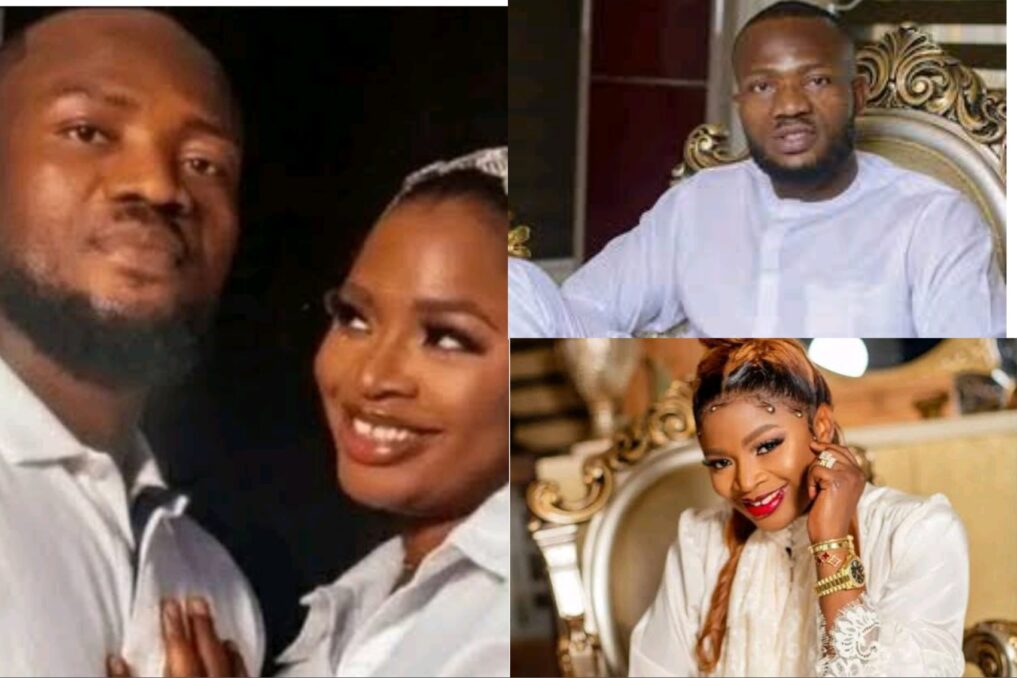 Oyindamola Martins, the younger brother of late Bimbo Ogbonna has revealed more details of how his sister dropped out of school at the age of 18 and gave IVD all her school fees.
Glamsquad reported that Bimbo's brother had earlier revealed that IVD was responsible for the shooting that happened sometime in June this year at a nightclub where singer, Burna Boy and his crew were accused of allegedly engaging in a shootout with a married woman.
Martins further alleged that IVD threatened to shoot him on sight after he released evidence to prove that IVD is responsible for his sister's death as he seeks justice. Read here
While reacting to comments on social media, Oyindamola explained how the relationship between his sister her husband began.
He explained that they started dating when she was eighteen years old and she dropped out of school because of him and gave him all her school fees.
All efforts to separate them were to no avail. At a point, IVD was locked up while the family begged him to leave Bimbo alone.
Oyindamola wrote,
"We did everything did matter didn't start from now it started from when she was 18years dropping out of school and giving him all her school fees was just a kid then she's older than me with 10years we locked him up offered to pay him to stay away from her he did not agree till he got her pregnant we took her to another state he sent her a message that he was going to die if she didn't come back she ran from abj to Lagos we still took her to rehab.

"The truth is she been in this since she was 18years we are suspecting they took a blood convent cause she kept running back to him. Ivd is known for busting different herbalist I have proof too.

"I have explained countless on this comment section how do you think an entire family would just watch one of us suffer, we took her to rehab took her to another state we locked him up, she stole from us to feed him when he had no money she was 18 when she ran out of the house with him.

"Funny how we did this lol Abimbola how were you this stupidly in love ?she dropped out of school and gave this fool all her school fees".
Glamsquad reported that Bimbo, the wife of celebrity auto dealer died on Saturday, 15th October 2022.
The sad news was announced by her sister, Mama Jazz, in an Instagram post.
Announcing her demise, her sister called out IVD for killing his wife.
"My hands are shaking. Bimbo is gone. Bimbo is gone- My sister is gone. The fire is burning me Haaaaaaa. IVD you killed my only sister. Abimbola IVD killed my sister, IVD killed my sister, IVD killed my sister".
Read Also: "Don't put your faith in God too much" BBNaija's Kiddwaya advises Netizens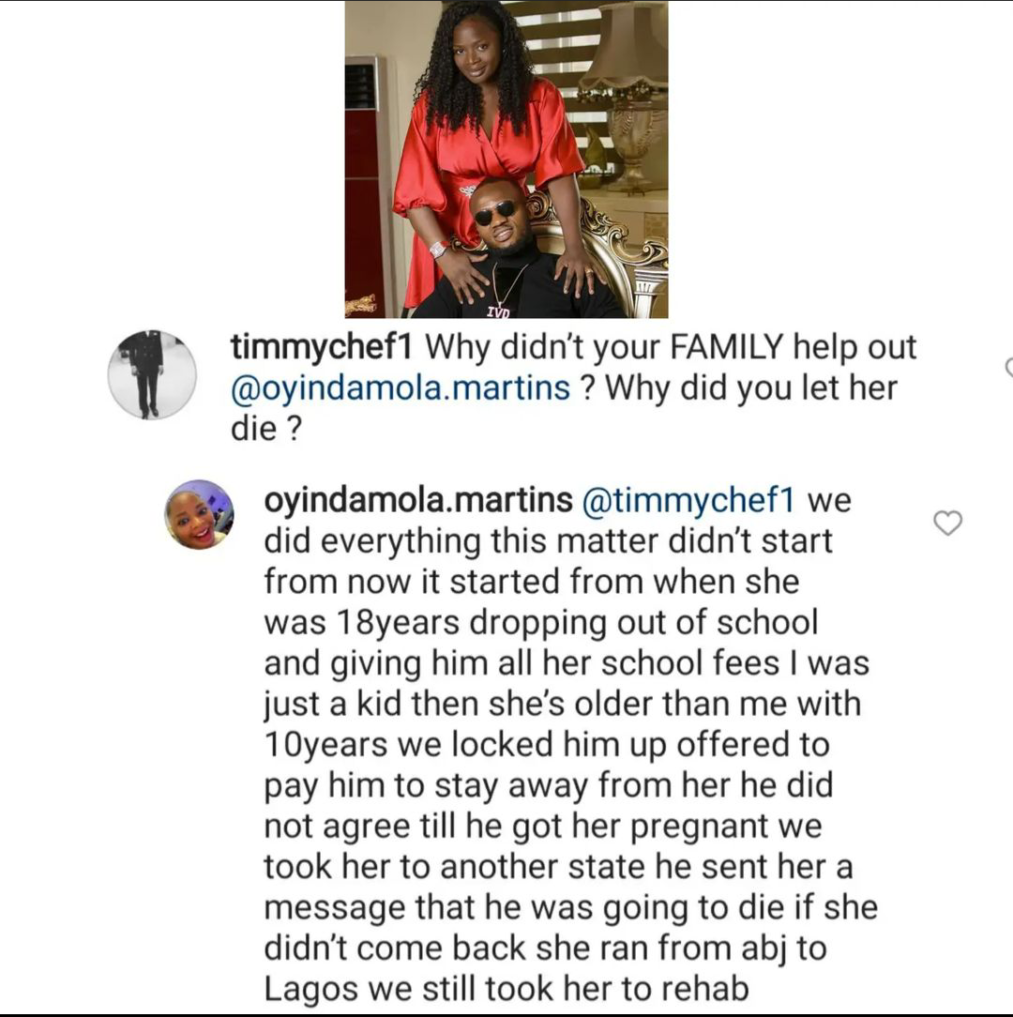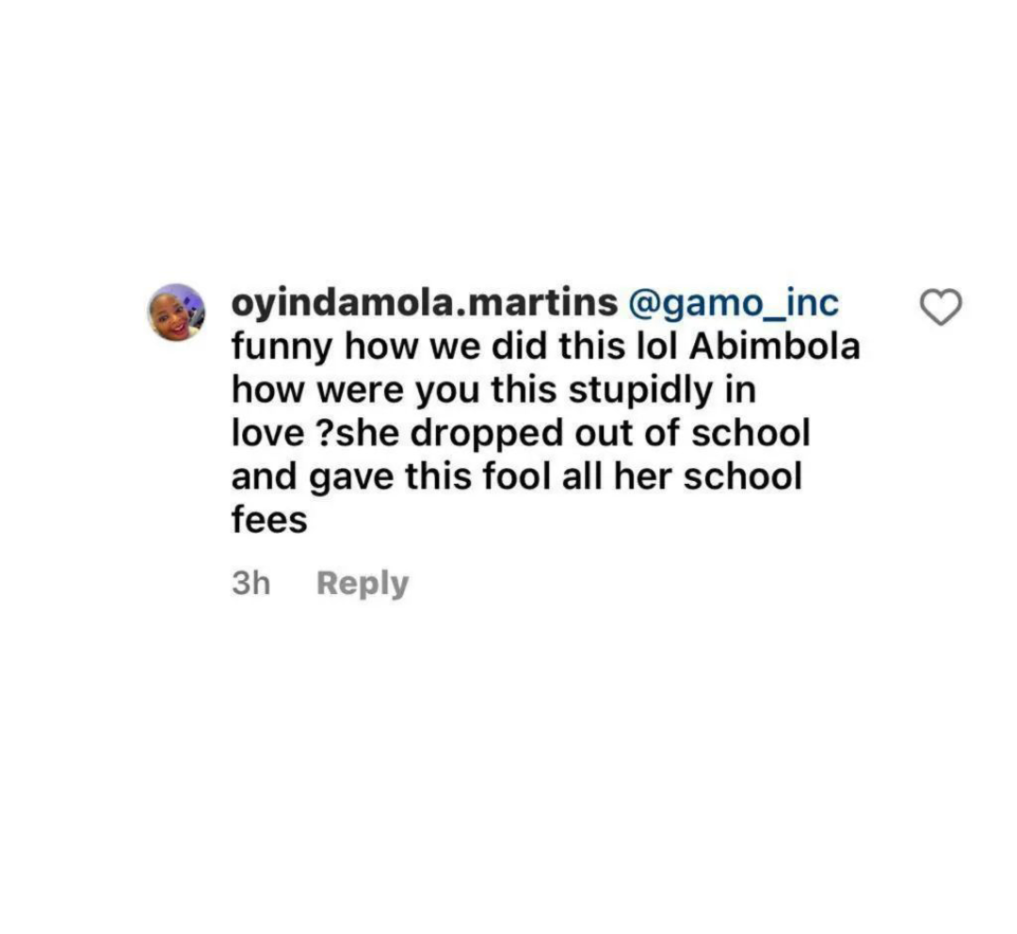 Read Also: Precious Chikwendu debunks news of going back to her ex-husband, Femi Fani Kayode