Seyi Shay has been trending on twitter for en error she made on hip tv show trending. On the widely watched Tv show when she was asked for the meaning of the term "EP" she gave the wrong answer saying it meant "Electronic Package". The real meaning of EP in music terms is "Extended Play" which is a CD or digital release that contains a few songs.
Critics have been blasting at her on social media for about two days. The singer responded to critics posting a newspaper headline image on Instagram and captioning it ""sooooooo! Who EP epp? While some are busy trying to figure out what EP really means and making me trend for so long, we are covering papers and making headlines and making MONEEEYYY so we can continue this wonderful tour of Africa. We thank God… Get the Tonight and check out @iamseyishay on the cover #seyishayofafrica #seyislays #prcoverage #teamseyishay Thank to you SA #ep"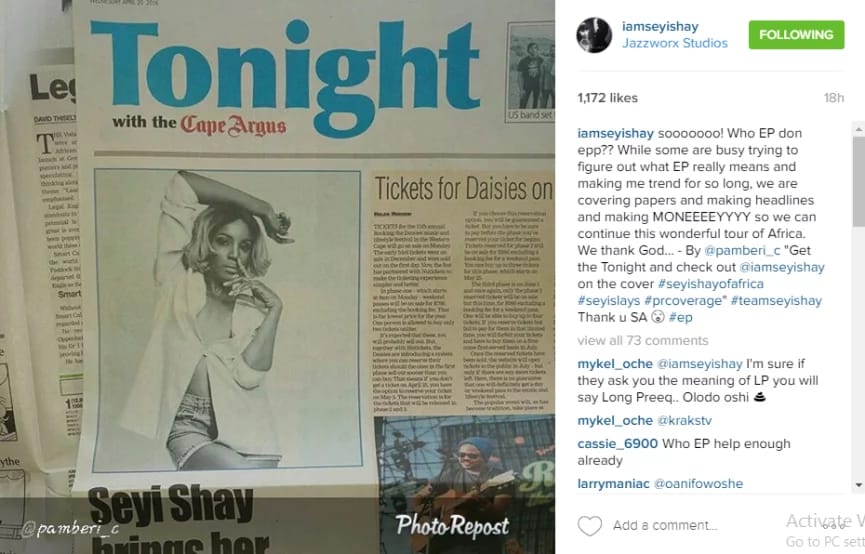 In my opinion anybody can make such mistakes. In our vocabulary development as humans sometimes we tend to assume meanings of certain terms without getting to find out the true meaning. It happens to everyone. But who Ep help?????