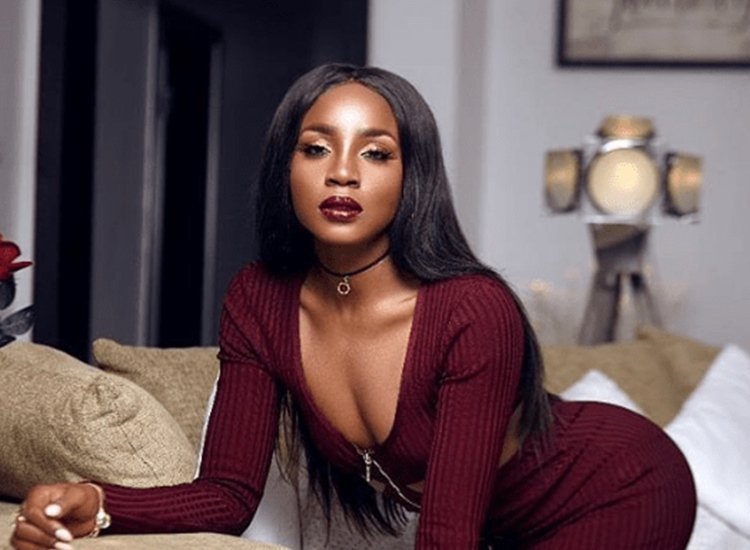 Nigerian singer Seyi Shay has revealed that she has gotten married despite having no plans to exchange marital vows initially.
The "Murda" crooner welcomed her first child last year and revealed in a January 2022 interview that her partner was responsible for her glow after sparking off a pregnancy rumour in late 2021.
At the time, Seyi Shay did not address the pregnancy speculation but disclosed she was engaged while flaunting her engagement ring.
ALSO READ: SINGER, SEYI SHAY MAKES FIRST PUBLIC APPEARANCE WITH DAUGHTER
In a recent podcast, the songstress was quizzed by a fan about her marital life. The curious fan asked:
"In an interview with 'Blank Digital' you talked about your white wedding coming soon, how far?"
Responding to the question, the mother of one revealed that her white wedding has already taken place despite her initial plan not to live under a roof as a wife but have kids.
She said her change of mind was motivated by the fact that marriage felt right at the time, but she did not reveal when or where the event took place.
Seyi Shay said:
"My white wedding already happened. I'm a married woman. Okay, so, I've been cuffed. I think he will say he's been cuffed. But, we already did that and it was lovely, beautiful. And I never really wanted to get married, really. My whole life, I just wanted to have a kid. But I feel like getting married to be something that you know, it just happens because you feel like it feel right. And it felt right."