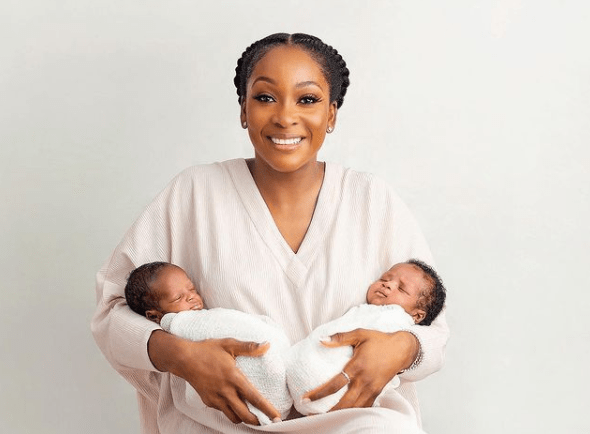 Fast rising serial entrepreneur, Ruth Obi, has welcomed a set of twins 3 years after she lost her son.
The excited realtor, event planner and presenter took to her Instagram page to share stunning photos and make the announcement.
"After 3 painful years of losing my Prince… God gave me my princesses. With God ALL things are possible. Your are the light of the world my adorables. I love you both to bits" She wrote.
Revealing their names, Ruth Obih wrote, "Meet Princess Adia and Avia. They were named with purpose and they will live a life of purpose. They came with so much love and brought so much joy. Thank you all for showing us much love…with your prayers and gifts."
See the amazing photo she shared below: