By Linda Orajekwe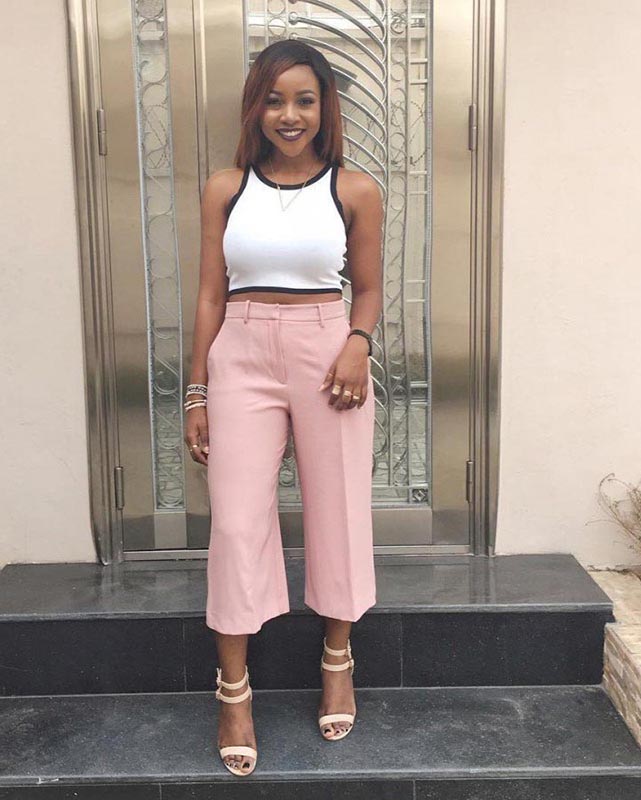 Ini Dima Okojie is a fast rising Nollywood actress who is taking the industry by storm in her two years of interpreting compelling characters. If there is one thing you cannot miss when you see Ini, it is her style, which she describes as something that flows with her mood. A trip to her Instagram page will show you how adventurous this fashionista is with clothes.
What is fashion to you?
Fashion is self-expression. I've loved it since I was a child and I'll always love it. It helps me express myself through putting things together.
How would you describe your style?
My style changes. It is how I feel; it depends on my mood.
What fashion secret do you employ to slay?
I think being you is a huge thing. It can't be for anyone but yourself. Being yourself, being true to yourself, being whoever and whatever you are is the only thing that can help you look and feel as good as you really should.
Who is your style icon?
I love Victoria Beckham. She's so stylish that she makes everything work for her. Another person I like is Rihanna. I wouldn't dress like her but she has this sense of fashion; she is daring to the point of wearing anything and it comes out looking good.
How would you describe your eating habit?
I try to eat right. Right now, if I am honest, I have let myself go. I try to eat moderate portions and work on my diet because I cannot let myself go entirely. I try my best to work out and to eat right (laughs).
Do you exercise and how  often?
I do, it's hard. But, I do now and then and that's because I fall off the wagon but I go back on (laughs). It's like a journey.
How do you relax?
I love to binge on shows. I love to watch series. I love to watch talent shows and when I have time for myself, I go to my room and just watch. That's how I relax. That's the best thing for me to do.
What's your beauty secret?
Sleep. That's the ultimate relaxation for me. And then there's apple cider. If you can get to sleep and then actually use apple cider, then you're good. Apple cider is so good that you can use it for your hair, your face, for a shower and you can also drink it. So that's it for me: apple cider.
What's your watch word in life?
I live by the saying: 'what happens to you is 10 percent the situation and 90 percent how you react to it'. I love it and I live by it every day… Or, I try to anyway (laughs).
Fashion rule, life rule, and beauty rule.
There's no rule in life. Break the law if you find any because that's how you can open your mind and create something new and beautiful!