Mavin's act, Reekado Banks took to Twitter today to call out SARS officers, who according to him are not better than armed robbers.
According to Reekado Banks his claim is backed by an experience he had today. He disclosed that SARS officers who wore no uniform, overtook them in an unofficial car, pointing guns at him and his friends who they ordered to alight from the vehicle.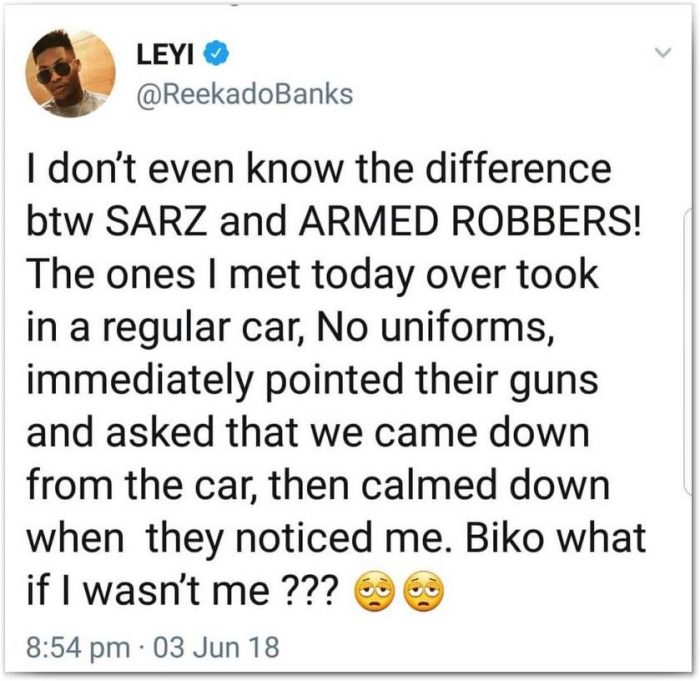 This is coming after Simi who joined the #EndSARS movement months ago, shared an experience she had with SARS officials.
Simi took to her Twitter page to write about how she and some of her friends were almost shot because they were laughing.
Her tweets read:-
People are not supposed to be afraid of the people that are supposed to be looking after us. A couple weeks ago, at almost midnight, my friends and I had a gun pointed at us for laughing. For laughing.

Their boss had to talk him down! Pointing a gun at 3 ladies because of your insecurities is incredibly frightening!

Policemen need to be mentally evaluated and checked before being handed guns. And they need to be accountable!! Otherwise, they can get away with anything.