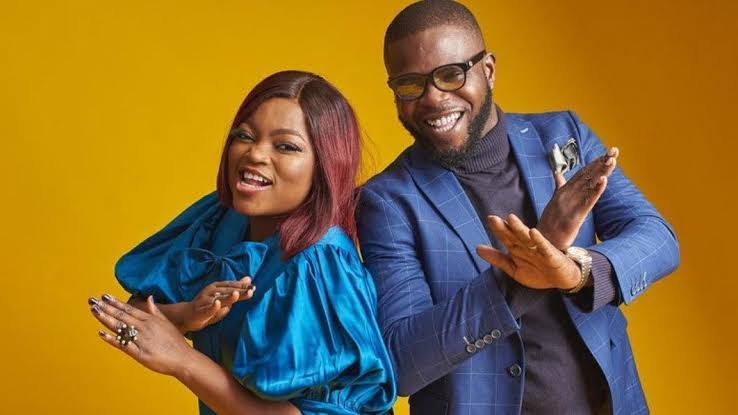 Glamsquad reports that In 2016, ace Nollywood actress Funke Akindele married rapper-turned-filmmaker Abdulrasheed Bello, also known as JJC Skillz. In 2018, the couple gave birth to twins.
READ ALSO: "Funke Akindele and JJC Skillz used and dumped each other, there was no love"
JJC Skillz, who has been married to the actress for six years, revealed on Thursday via his verified Instagram account that they have been separated for three months.
While marriage is not without its ups and downs, here are some of the bumps the couple encountered during their six years together.
Controversy Surrounding Childbirth
Dr. Olagorioye Faleyimu, founder of Mountain of Blessing and Miracle Church of Christ, revealed a year after their marriage that Funke will not have a child before she dies. This, however, can be reversed with deep prayers.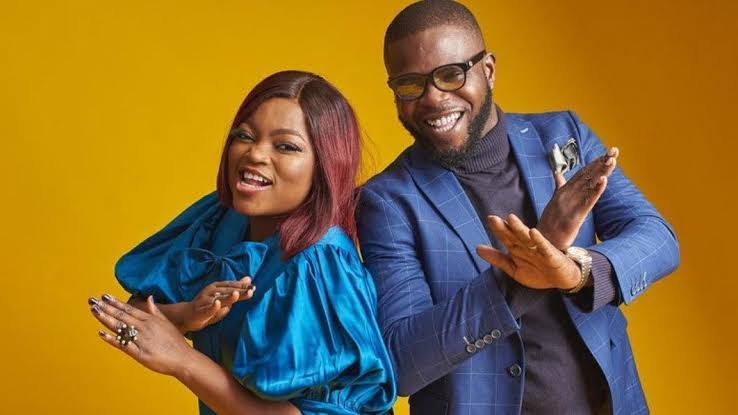 "She is fated to be wealthy and famous, but she is not fated to have a child and a stable husband until she engages in the special prayer."
"Whoever marries her must have another reason because the issue of not having a child will keep coming up and will cause the marriage to fall apart."
Contrary to the pastor's claims, Funke and JJC Skillz welcomed twins in the UK in 2018.
Childbirth Saga and Surrogacy
Only two months after the couple's twins were born, speculations began about how the actress became pregnant and how the twins were born.
According to the news that made the rounds, Akindele-Bello revealed that her twins were born via surrogate. According to the rumors, Akindele-Bello decided to use surrogacy after a few failed attempts at getting pregnant, including a pregnancy with twins in 2017 and other claims of pregnancy and miscarriage.
COVID-19 Protocol Violations
Funke and JJC Skillz were arraigned before a Lagos court on Monday, April 6, 2020, during the peak of the COVID-19 outbreak, which ravaged virtually all sectors of the economy, for defying the Lagos state government's orders, which had banned social gatherings and ordered residents to stay at home.
The party was said to be in honor of her husband's birthday, and it was attended by celebrities such as Naira Marley, among others. This was contrary to the social distancing measures recommended by the NCDC in order to prevent the spread of the coronavirus.
Akindele appeared in a video produced by the Nigeria Centre for Disease Control to raise awareness about coronavirus.
She defended Saturday's party, claiming that everyone who attended was welcome.
Son was allegedly assaulted physically
JJC Skillz's ex, Mella, accused him of physically assaulting one of his sons in an Instagram post.
"While you parade yourself on social media pretending to be the main character in an aspirational story with fake piety, the son you assaulted and inflicted grievous bodily harm on is still recovering from his physical injuries and mental trauma."
Mella claimed that JJC Skillz caused her son serious bodily harm. He later published a post in which he dismissed rumors about their marriage's crisis.
Allegations of Break up
There have been numerous allegations that the couple has split up in recent years. Furthermore, the rumors speculated that Funke does not support her husband's new TV project, among other things, and that their marriage has indeed been tested.
Get out of the house.
JJC Skillz revealed that Funke asked her husband to leave her house about three months ago, and he agreed. However, the reason for her action is unknown.
READ ALSO: Nigerian Movie Star, Ruth Eze Returns Engagement Ring, After Funke Akindele's Crashed Marriage
The last straw
JJC Skillz announced their split amid all of the rumored breakups.
Bello announced to his friends and fans on his verified Instagram account that he and the multiple award-winning actress had called it quits on their marriage. He did, however, lock the post's comment section.