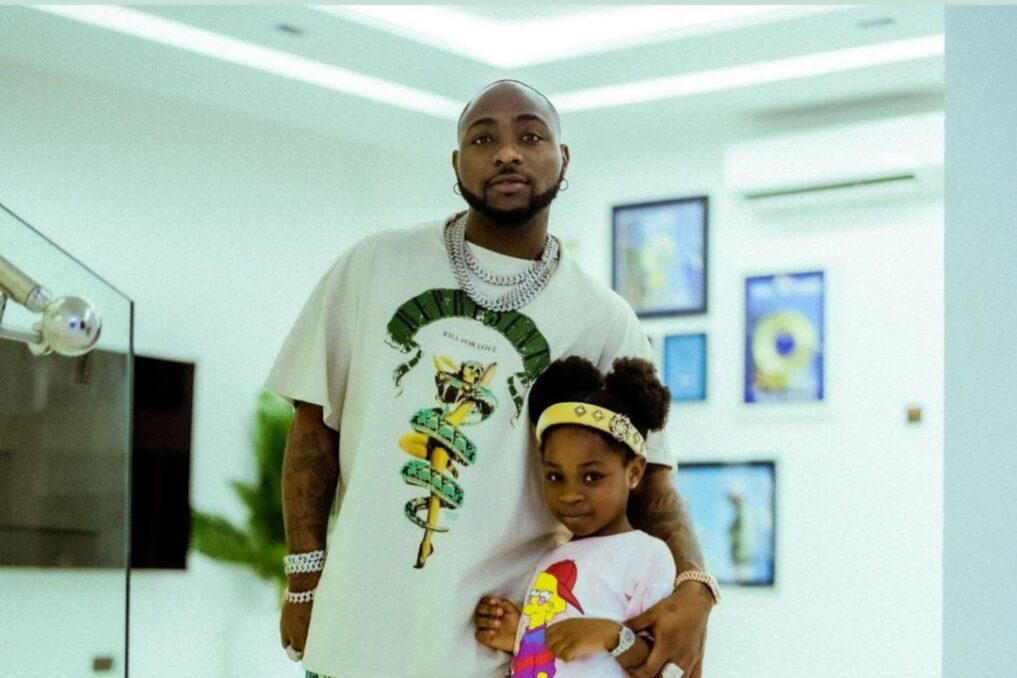 Imade Adeleke, the first daughter of award-winning singer, Davido questioned him over the employment of his logistics manager, Isreal DMW.
In a video making round on social media, the 6-year-old asked her father why he hasn't sacked Isreal DMW yet.
READ ALSO: Kim Kardashian And North, Rock Matching Nasal Accessory At Paris Fashion Show (Photos)
With a stern look, she said:
"Daddy why didn't u fire him?".
Replying to her, Isreal DMW asked what Imade expects him to eat if he should fire him. He also noted that Davido is a good man.
He said,
"Your father is a good man, if he fires me wetin you want make I chop."
See the video below,
Meanwhile, Netizens have reacted with mixed feelings to what Imade said. See their reactions below,
TG: She must have heard some words from the advance people. Mum or so. Before a child sounds like that somethings must have come up in between Or may there was a heated arguments he noticed with him and the dad. Am sry a child.can not just say that witout any course. Though disrespectful. However, the have to put good effort in training them money is not everything, so that they dont get spoilt. She is a sharp girl.
Rio_de_Jhena: To be precise A child shouldn't ask their parents such Esp in front of the said person's or others Sounds rude and overlooked I for don use eye roast am🙄
Rowland: See finish nor too much
Lordicent: See her mouth like fire him….
Official_snowprince001: Smallie shut up no dey see Isreal finish
Girlnextdoor: This Imade that everybody has bee loving since the internet will just change it for u overnight.
READ ALSO: Fans go crazy over old video of superstar, Davido