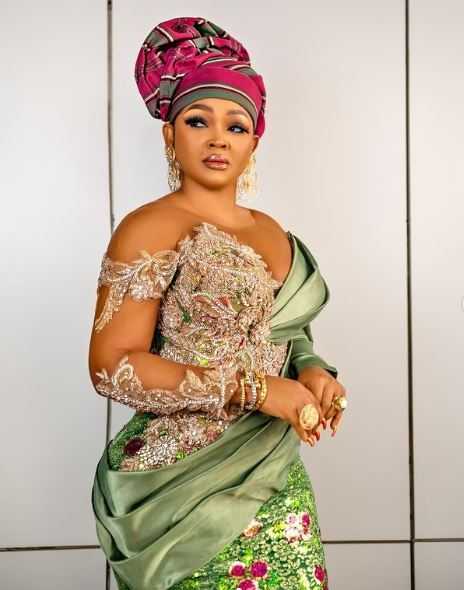 Unconfirmed Chat with some individuals who claim to have a close dealings with Mercy Aigbe's mother shows allegation of husband snatching.
According to the controversial IG blogger, Gistlovers, the chats also reveal Mercy Aigbe's mother allegation of promiscuity.
READ ALSO; "Alhaji And Hajia Kazim Adeoti" – Nollywood Actress, Mercy Aigbe 'Reveals' New Name As She Celebrates Married Lover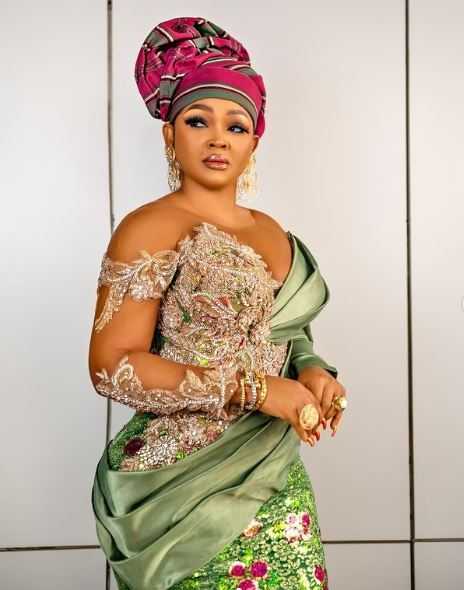 Mercy Aigbe while reacting to the allegation expressed dissatisfaction and send strong warning.
In her words,
READ ALSO;Mercy Aigbe Shows Off Her New Mercedes Benz Car
"Dear gistlover, I don't know if you were paid, to try to bring me down, sincerely, I am not moved neither am I bothered with all the name calling, bashing and everything…. in a situation where people don't know the truth, don't know the true picture of situations and they decide to be used as an instrument of destruction then it is left to them and their conscience, you and your cohorts have come up with different narratives just to paint me as a DEMON, you even involved my kids, now you are involving my dear Mother! Someone comes to your DM cooks up a story just to bring another person down, you without confirming it decide to publish such LIES! I know you think cos you are faceless you are untouchable, but I laugh! Cos no one is untouchable not even you! Gistlover bash me all you can! Label me whatever name you want to.! But leave my Mother out of this! Leave my kids out if this! Since I was the one you were paid to face! Focus on me! And me ONLY…… this post distasteful and you should be ashamed of yourself! SHAME ON YOU GISTLOVER! SHAME