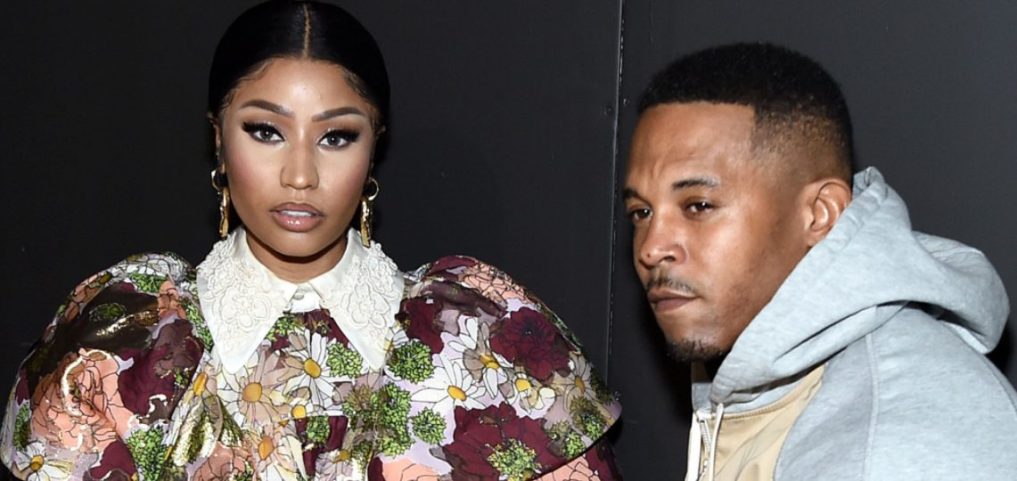 A security guard has reportedly filed a lawsuit against Nicki Minaj and her husband Kenneth Petty, alleging that Petty assaulted him.
Thomas Weidenmuller, the head of security at a concert Minaj put on in Germany in March 2019, is suing the 39-year-old rapper and her 43-year-old husband, according to TMZ.
In his filing, Weidenmuller claims that Minaj hurled a shoe at him before Petty shocked him with a punch to the jaw that resulted in hefty medical expenditures.
According to the security chief's affidavit, the hitmaker was enraged when a female security officer allowed a male fan onto the stage while she was performing.
Read Also: Nicki Minaj's father, Robert Maraj, killed in hit-and-run accident
He alleges that Minaj berated the guard after the performance and called her a 'f***ing b***h' during the tirade, all while recording her own outburst on her phone.
The guard was driven to tears from Minaj's shouting, so Weidenmuller says he stepped in to discuss the incident with her.
Read Also: I'm Unlucky With Valentine – Shade Ladipo
'Who do you think you are?' he claims she yelled, before allegedly throwing her shoe at him.
He says the Monster rapper missed him, but he wasn't as lucky when he was called back to her dressing room to speak with her again.
While Minaj continued to criticize him, Weidenmuller alleges Kenneth startled him by hitting him in the face and shattering his jaw.
The guard alleges that the damage to his jaw was serious, and that he has had eight surgeries to correct it, including the insertion of five plates into his face.
He also alleges that he will need six more surgeries to fully repair the harm caused by the assault.