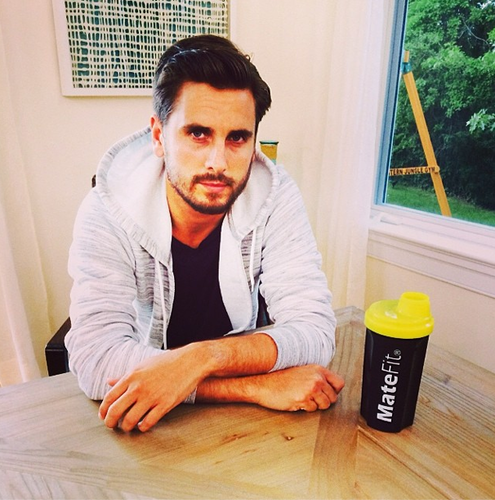 The 31-year-old reality TV star, whose girlfriend Kourtney Kardashian is pregnant with their third child, reportedly decided to quit drinking after a visit to the emergency room at Southampton Hospital in New York.
A source told gossip website TMZ.com that the 'Keeping Up with the Kardashians' star initially thought he had been drugged when he could barely speak after a night of 'binge drinking' in the Hamptons on June 22 so decided to seek medical care.
But after admitting the star and running a number of different tests, Scott's doctors are said to have told him his system was poisoned with alcohol, inspiring him to ditch his wild ways.
A source recently insisted Scott, who was devastated after his mother, Bonnie, died in October and his father, Jeffrey, passed away less than three months later in early January, wants to get his relationship with Kourtney, with whom he already has son Mason, four, and daughter Penelope, two, back on track after she kicked him out of their home last month because she was fed up of his hard-partying ways.
The former restaurateur is reportedly receiving counselling from Pastor Rich Wilkerson Jr., who officiated Kim Kardashian and Kanye West's wedding in Florence, Italy, in May, and hasn't had a drink since the incident.
Related articles across the web