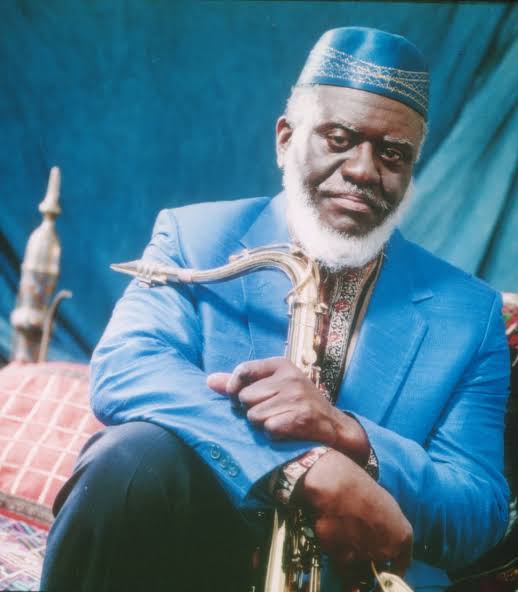 American saxophonist, Pharoah Sanders has passed away on Saturday, 24th September at the age of eighty-one.
Born Farrell Sanders – he was one of the most wildly inventive figures in jazz who wrestled his saxophone to its limits and felt equally at home in Indian and African music.
According to his record label, Luaka Bop, he died peacefully around friends and family in Los Angeles.
Read Also: May Yul-Edochie forgives hubby, shares thought on polygamy
The statement said from the label reads,
"Always and forever the most beautiful human being, may he rest in peace".
Sanders took the open-mindedness of the free jazz movement to new heights. He would virtually attack his saxophone by heavily overblowing on the mouthpiece — of which he collected hundreds — as well as biting the reed and even shouting into the bell of the instrument.
He was a member of John Coltrane's groups of the mid-1960s who played aggressive solos on the jazz master's classic late-career "Live in Japan" album and was often seen as a sort of successor to the global-minded legend after Coltrane's sudden death in 1967.
Saxophonist, Ornette Coleman called Sanders "probably the best tenor player in the world."
His best-known works included "The Creator Has a Master Plan," a nearly 33-minute track off his "Karma" album on which Sanders sounds as if he is exorcising demons, before reaching back to a heavenly state.
He released over 30 albums as a leader and collaborated extensively with Leon Thomas and Alice Coltrane, among others.
However, his style of music has been tagged 'spiritual jazz' due to his inspiration in religious concepts such as Karma and Tawhid, and his rich, meditative aesthetic.
Sanders was born and raised in segregated Little Rock, Arkansas, United States where he played clarinet in a school band and explored jazz from touring artists.
Read Also: Mary Remmy Njoku Slams Those Who Tag Nigerian Accents 'Local'