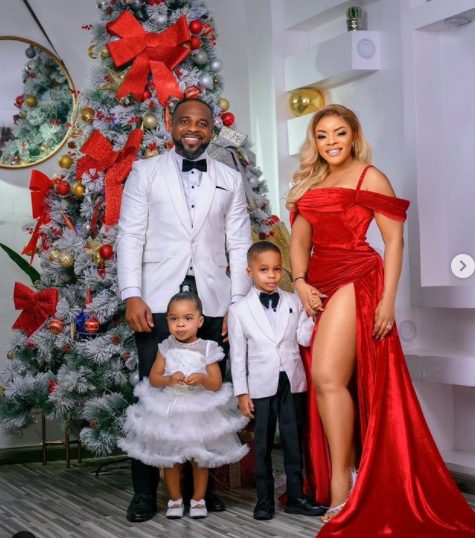 Popular fashion influencer and blogger, Laura Ikeji-Kanu is putting a big smile on the face of a poor Anambra family this Christmas.
According to the Imo-born socialite and mother of two, she's going to be giving out all her children's piggy bank money to the family as Christmas gift.
She also added that she would  be sending them Christmas dresses and more.
Laura took to her verified Instagram page and wrote,
"So today my family and I have decided to send Santa to these lovely kids in Anambra We would be sending them the savings from Laurel n Ryan's piggy bank and send their grandma some money for up keep. We would send them Christmas dresses and some other goodies. And when I'm a little settled maybe I can invite them to Lagos.I wish I could do more tho but hopefully I can be their aunt forever . Hehe. I would never have heard of them if not for @evangerlin So thanks girl"
View this post on Instagram