The need for RAM in Android handsets is growing as new Android versions and upgrades are released.
Samsung's newer Galaxy smartphones contain massive amounts of RAM, with the Galaxy Z Fold 3 having up to 12 GB.
Older devices and previous-generation smartphones, on the other hand, still have 3GB or 4GB of RAM, which is insufficient for a current Android smartphone.
Fortunately, Samsung is working on a new Virtual RAM feature for Galaxy smartphones that will allow you to increase the RAM on your phone beyond what it arrived with.
With the latest update, Samsung's newest mid-range smartphone, the Galaxy A52s, has received a RAM-Plus feature, which allows users to have extra internal storage available.
It turns Android's 4 GB of internal storage into virtual storage for apps and data.
When the phone's RAM runs out, it will automatically migrate less-used data and files to the RAM Plus storage, allowing the user to continue using the phone normally.
The function was said to have arrived on the A52s earlier this month, and it could be coming to other Galaxy devices as well.
The feature was also just added to Samsung's newest flagship, the Galaxy Z Fold 3, which didn't come with it out of the box.
"The beta version of Android 12 and One UI 4.0 for the Galaxy S21 series does not contain RAM Plus, but could appear in future updates".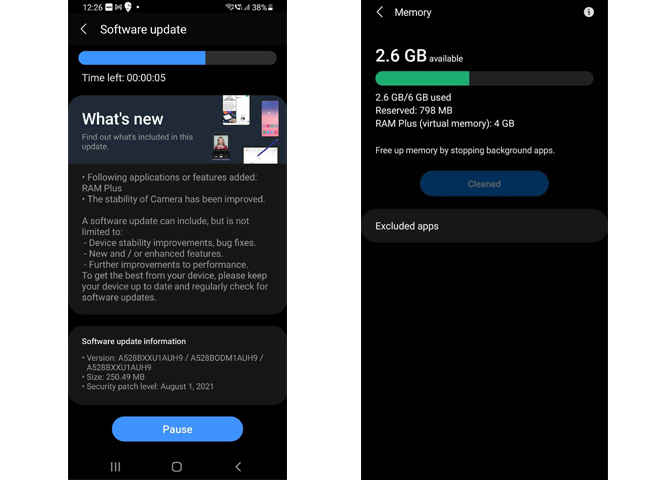 Go to the Settings app – Battery and device care – Memory, to see if your Samsung smartphone has the RAM Plus feature.
Under the memory bar, you'll find a label indicating whether your smartphone has RAM Plus (extended memory) capabilities and how much storage space is accessible.