Mary Remmy Njoku, the CEO of ROK TV, took to Instagram to illustrate what occurs when someone from humble beginnings achieves success.
People who knew the individual before their success "find it difficult to comprehend that you come from the same area because they are still there," according to the actress.
She went on to say that the successful person will most likely receive all of their love and support from strangers.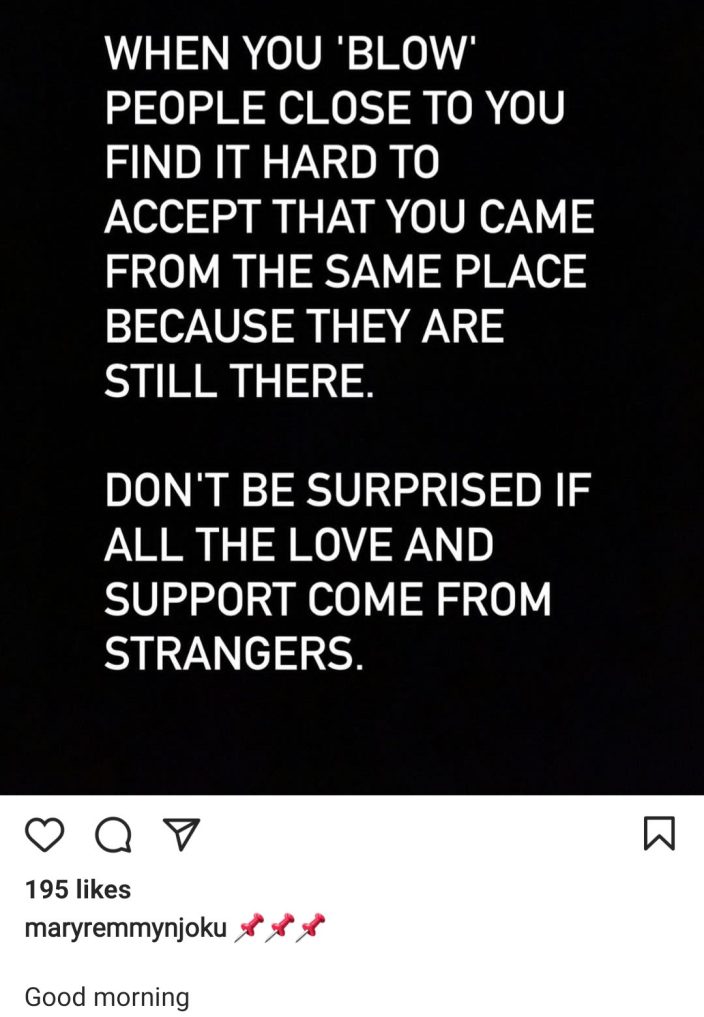 Mary Nnenna Remmy Njoku is a Nigerian actress and film producer, as well as the Director General of the award-winning Lagos-based film studio ROK Studios, which was recently acquired by CANAL+, the French television powerhouse.