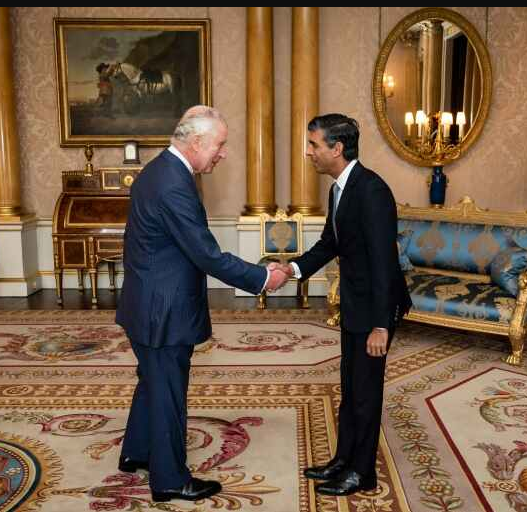 Following a meeting with King Charles III, Rishi Sunak was appointed Prime Minister of the United Kingdom on Tuesday, October 25, glamsquad reports.
READ ALSO: Steve Maduka cheated, infected Sandra Iheuwa with STD and threatened to assassinate her – Lawyers reveal in petition to IGP and American embassy
The monarch traditionally invites the leader of the party with the most MPs to form a government, which has been the Conservatives since the 2019 general election.
Sunak stated after the meeting in a speech outside 10 Downing Street: "Our country is in the grip of a severe economic crisis. The fallout from Covid continues to linger; Putin's war in Ukraine has destabilized energy markets and supply chains worldwide."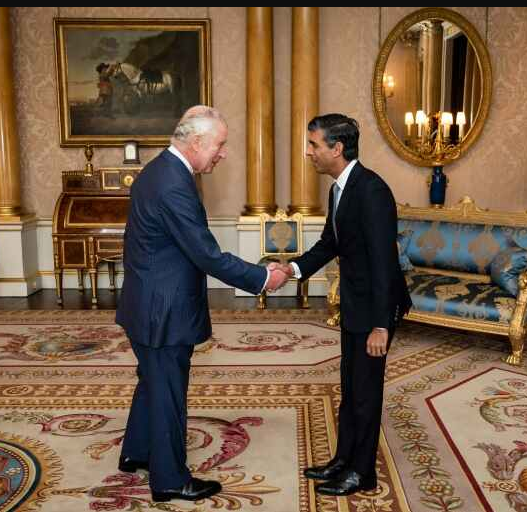 He praised his predecessor, Liz Truss, saying she was "not wrong" to want to boost UK growth.
"Some mistakes were made," he said, not "out of ill will or bad intentions," but "mistakes nonetheless," and he was elected "in part to fix them."
He continued:
"Economic stability and confidence will be central to the government's agenda. This will necessitate difficult decisions in the future. But you saw me doing everything I could during Covid to protect people and businesses with schemes like furlough. There will always be limits, now more than ever, but I promise you that. I intend to apply the same compassion to the challenges we face today."
Sunak is now expected to begin appointing new cabinet members in yet another top-level reshuffle in British politics.
READ ALSO: Glam Look Of The Day: BBnaija's Beauty Tukura's Birthday Look
On Monday, October 24, he was elected party leader by fellow Conservative lawmakers, following Truss' resignation on Thursday, October 20.
Sunak will be the UK's third prime minister in a year.