Ripped jeans: cool or trashy?
Before I started seeing the light, ripped jeans for me seemed like clothes only mad people could wear because of its partly torn nature (tear tear nature, lol).
However If you're into ripped jeans or clothes you'd agree with me that it leaves you feeling like a church girl or boy with a touch of Rihana or Kanye West; mostly depending on how you style it.
Whether you want to achieve that rugged tug look or simply look cool, ripped jean would work just fine. Celebrities wear it to shoot music videos and a lot of other individuals mostly in the entertainment industry.
Let me quickly note that If you ever thought ripped jeans are only worn by irresponsible people then this is a good time to have a rethink… It is not. However it is advisable not to wear it for professional occasions.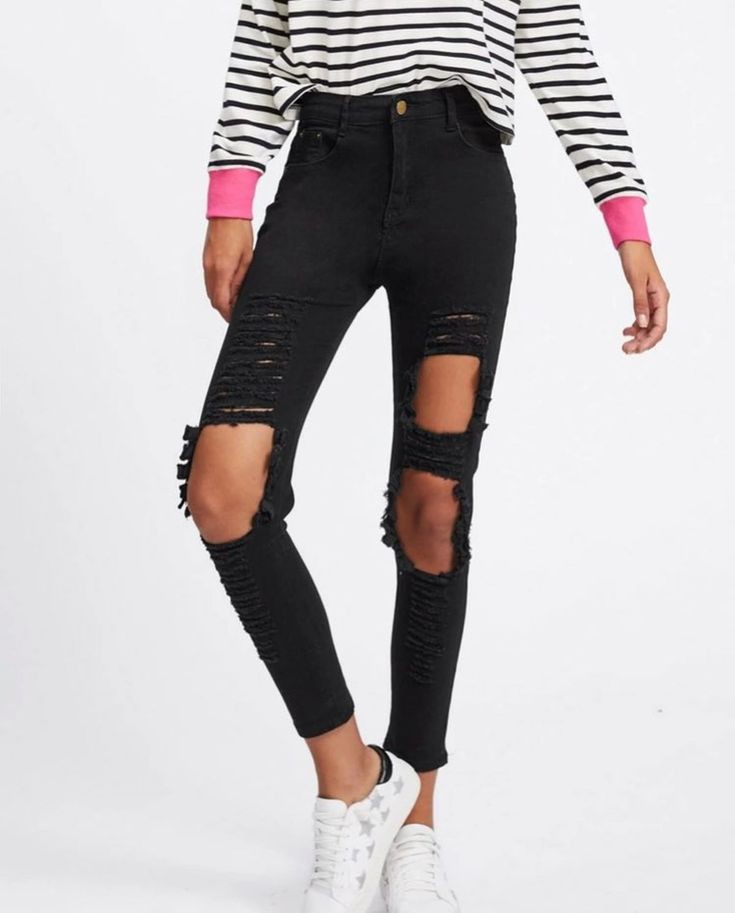 Ripped jeans leaves you looking hot and sexy. It is the best way to nail the lived-in look for male and female alike. It is mostly worn by young adults. And it is very much in trend.
Ripped jeans are also known as the destroyed jeans, torn jeans or distressed jeans.
It gives a fantastic cool look and is famous among youngsters and models. Also, it is unapologetically making its own fashion statement in the world.