Rihanna has a penchant for limited-edition Louis Vuitton trunks created in collaboration with artists, from Takashi Murakami to Frank Gehry. The pop star's latest handbag purchase from the house has seen her switch cubist accessories for spherical ones, however. She toted a football-shaped, monogrammed brown leather bag to watch Juventus take on Athletico Madrid in Turin.
To top off her spectator look in the Allianz Stadium stands, Rihanna waved a personalised Juventus T-shirt with "RiRi" etched on the back, while keeping cosy in a brown hoodie and aviator-style coat. Of course, tiny (pink-tinted) sunglasses were obligatory.
© Giorgio Perottino – Juventus FC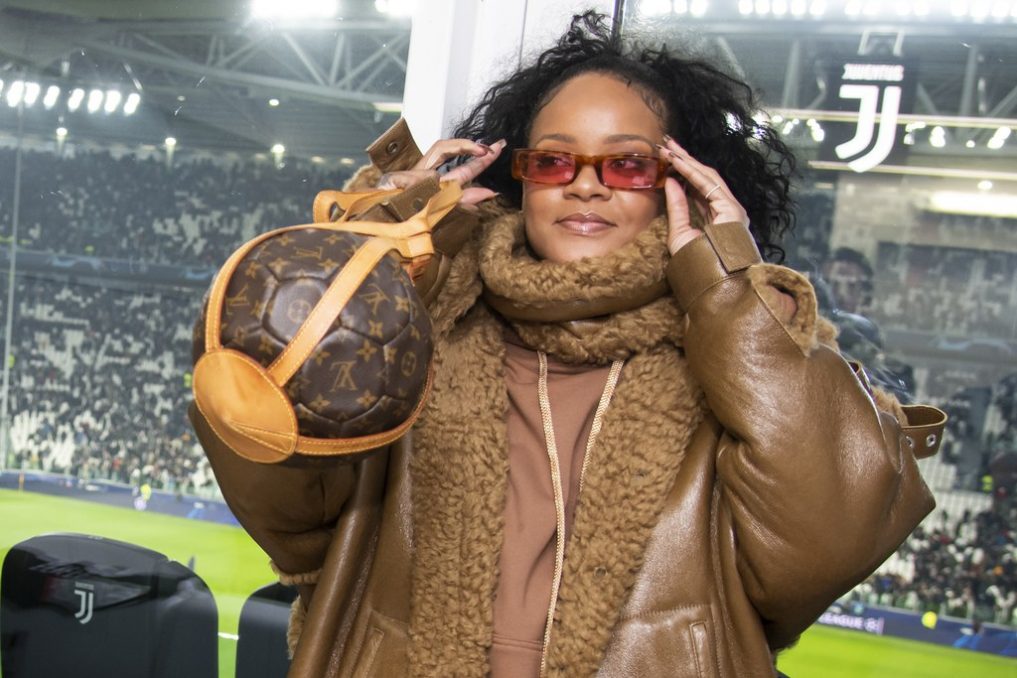 Back to the bag: Louis Vuitton created the accessory, which has a hexagonal design reminiscent of a classic soccer ball, for the 1998 World Cup in France. The monogrammed objet soon became a collector's item and Fifa invited the brand to create official licensed product collections to coincide with the tournaments. The pièce de résistance? The hand-crafted, solid-gold trophy case commissioned for the South Africa World Cup in 2010, and subsequently polished and brought back onto the pitches in Brazil in 2014 and Russia in 2018.