Rihanna, a Barbadian-American singer, was given her own status at the Met Gala.
The singer, who was unable to attend the major fashion show due to the fact that she is expecting to give birth at any moment, was honored at the event.
The Met Museum's organizers honored her iconic fashion style with a pregnant statue of her at the Met Museum.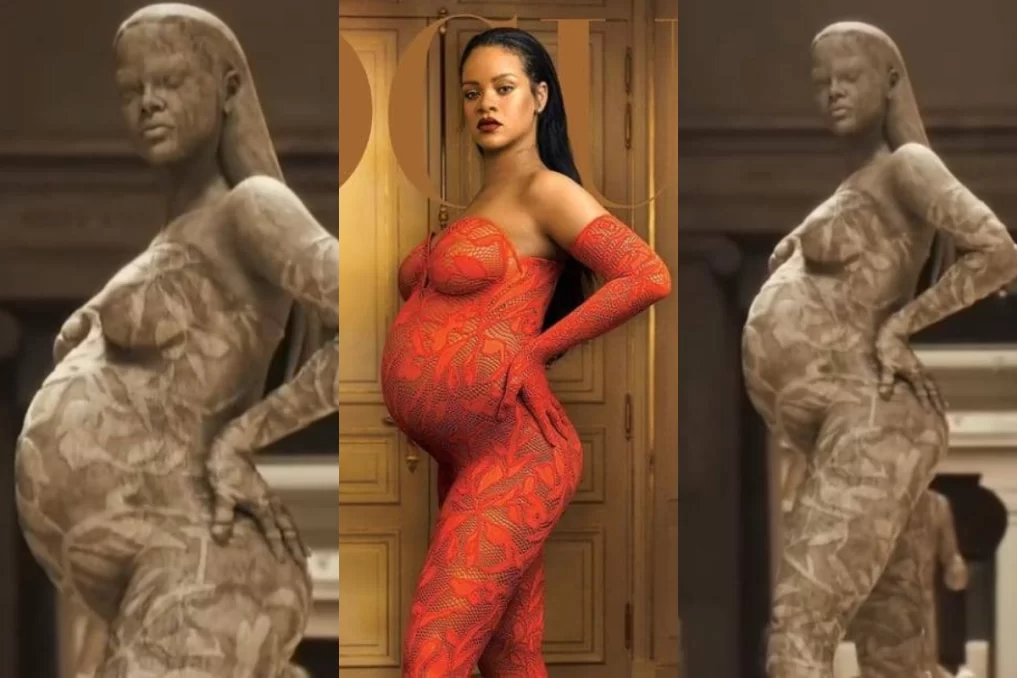 The amazing singer came to Instagram to thank the Met Museum team and Vogue Magazine, which organizes the annual Met Gala.
Rihanna took to Instagram to share a video of the status while writing an appreciative remark.
She claimed to have shut down the Met Gala in marble and questioned what is more Gilead than prestige.
Rihanna captioned the video;
"Shut down the met in marble! What's more Gilead than that? Lol! Thank you @metmuseum and @voguemagazine for this historic tribute! Y'all bad for this one".