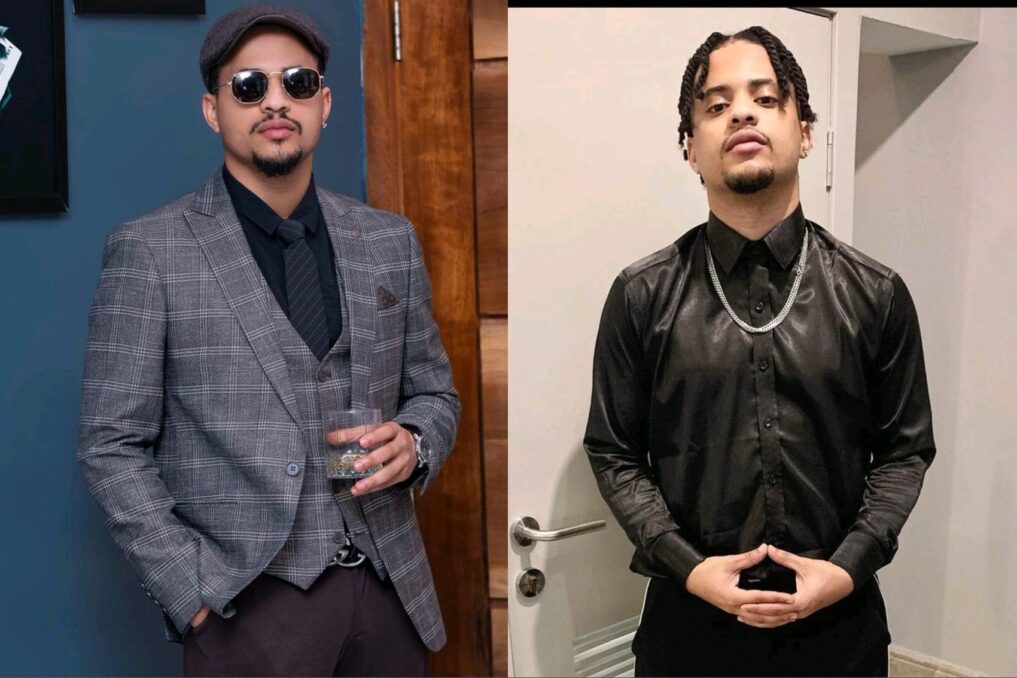 Big Brother Naija housemates and other celebrities in the Nigerian entertainment industry have taken to their various social media handles to mourn their colleague and friend, Patrick Fakoya better known as Rico Swavey.
Glamsquad reported that Rico Swavey passed away on Thursday, 13th October 2022 after a ghastly car accident on 11th October 2022. He was put on life support after he was taken to the hospital but sadly gave up.
Reacting to the news of his death, Reality TV star, Alexandra Amuchechukwu Asogwa better known as Alex Unusual penned a lengthy touching note to mourn her dear friend.
Alex broke the news of Rico's car crash and asked for prayers and also donations to keep him on life support. She shared a reel of the beautiful memories they shared during their stay in BBNaija season 3 tagged "Double Wahala" which was aired in 2019.
She come to an agreement that he has truly passed away when she called his name, tapped and begged him and he refused to answer. She wrote,
"Patrick, if I didn't tap you numerous times this morning, call your name, beg on my knees and you refused to say a word to me, I would have said, "don't worry, it's one of Rico's jokes.

"I know you read all my messages so if you see this one, know that your six-foot Amazon is broken. I begged you, I begged God, I promised you I'll stay strong and shed no tear last night. Rico, I actually kept to my promise. I didn't cry, I opened that group you wanted, I felt your body and it was warm, I watched you breathe and I was sure you'll open your eyes properly soon and say "baby girl, wagwan.

"Do I question God ? Infact God!!! You let this happen? What did you say about faith because I'm sure I had serious faith!!! I know there is a reason but do you understand that you broke my fragile heart to pieces? I can't explain this pain. I begged you!!! I did!!!. I told you I'll give anything!!! I promised to never miss my prayers again. I'm struggling to forgive and understand you God! Please help me reduce this chest pain I feel. My head feels heavy. I feel dizzy!!! You hurt me so much!! I'm mad at you!! Why did you let me make all the promises I made to Rico last night if you were going to take him ?

"Heaven gained one but I lost. I'm not sure if I understand what faith is because for the first time, I had so much faith and no doubt but It didn't work. The Bible needs to be edited. Oh death! You did this one and it hit way more than you even planned it. Weldone.

"I know Rico will be upset seeing me like this so I'll hold it together. I shot a whole movie and I became the character I wrote about!. I should have picked that call. I should have called back!! I failed once again!! I'm a horrible person!! Terrible!!! I can't forgive myself.

"Please God, take care of my friend the way he takes care of me. He loves to cook, please let him do it. He loves to sing too and he loves to look fresh. Don't let him drive ever again. Don't leave him by himself. Please make him happy. I miss him but I have no choice. Please protect his family. I know I'm talking to you even though I'm mad at you but I'll get over it. Rico, this wasn't what we agreed. Rest well my Baby boy.
On her path, Faith Uloma better known as Ifu Ennada questioned God's existence and why he didn't take one of the bad leaders in Nigeria to replace Rico. See her post below,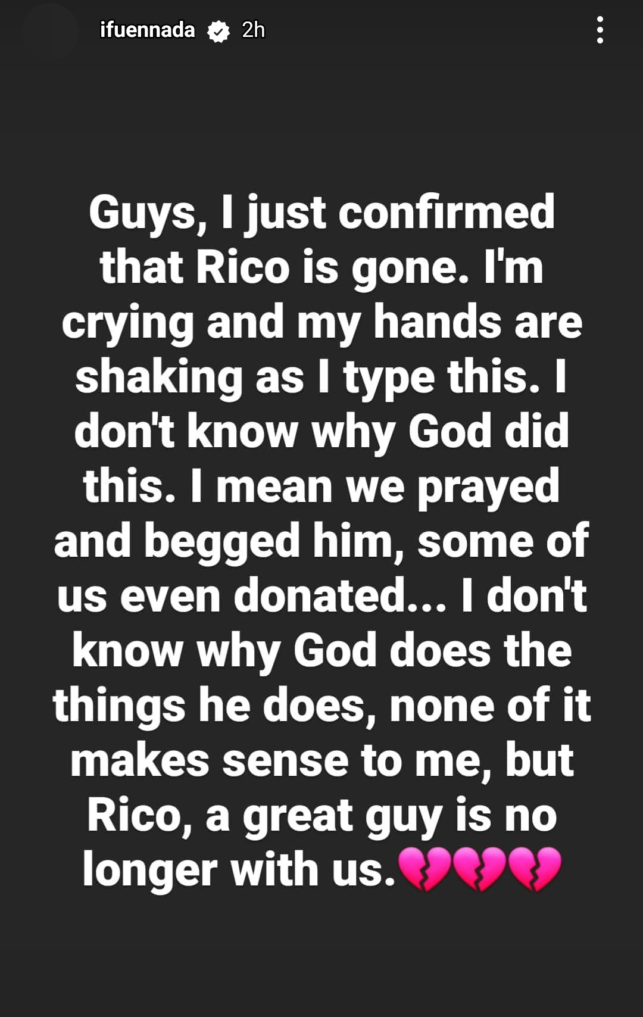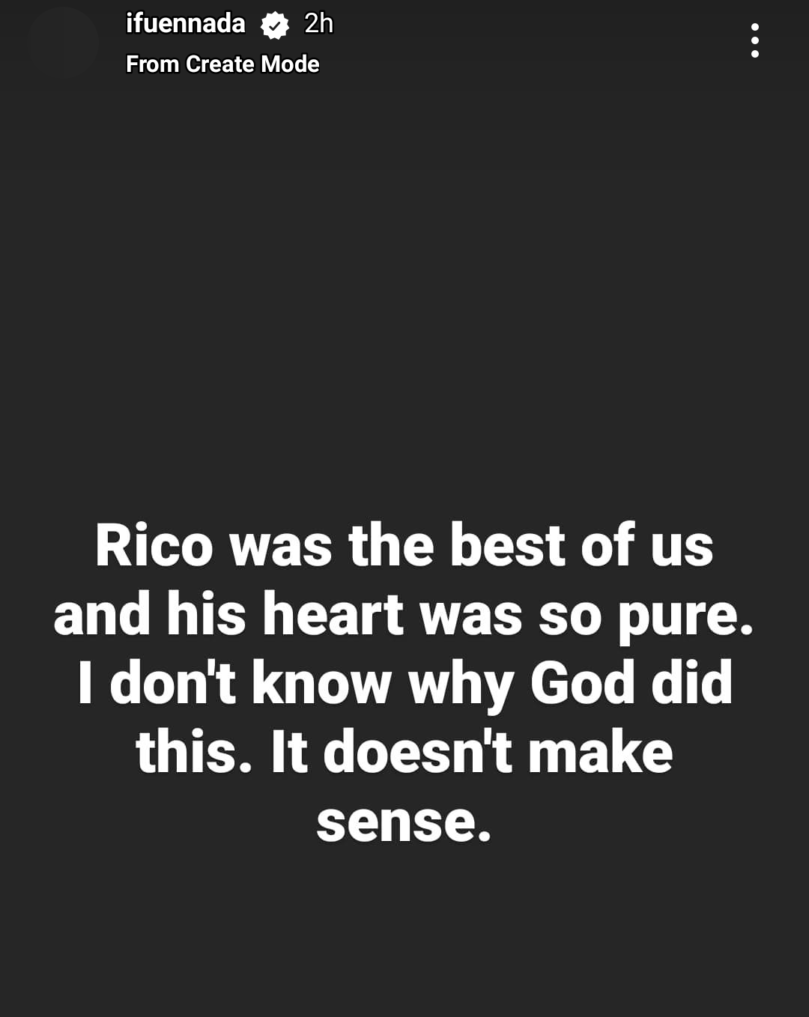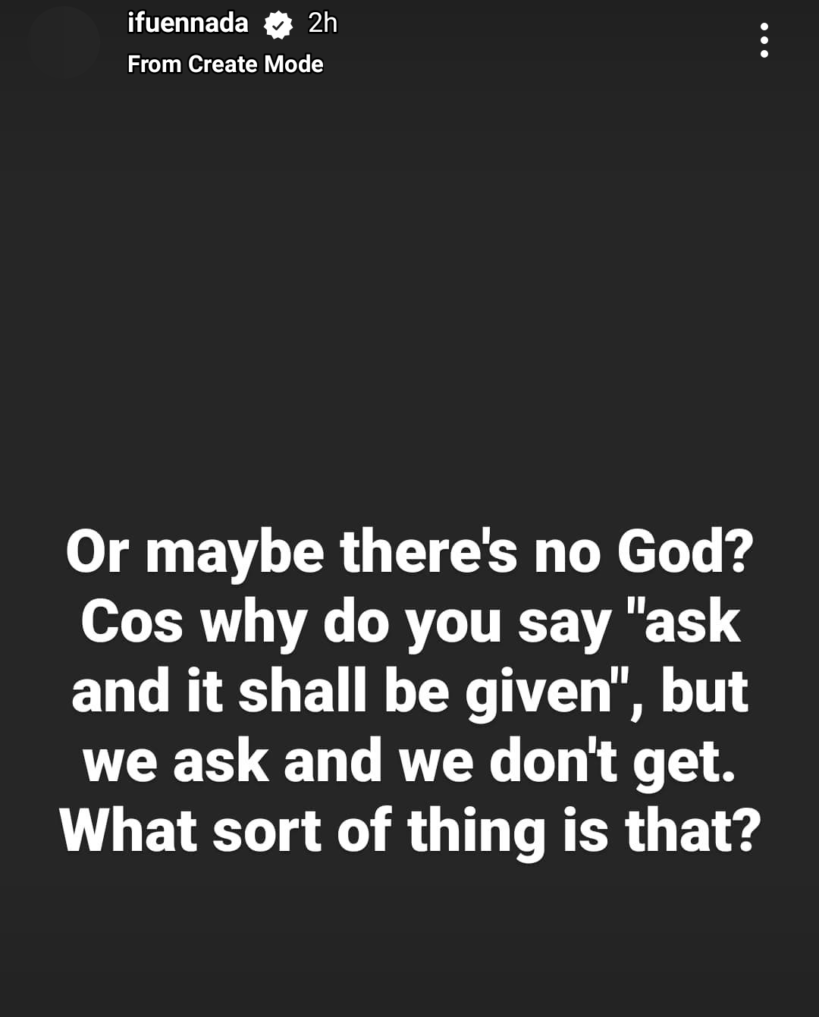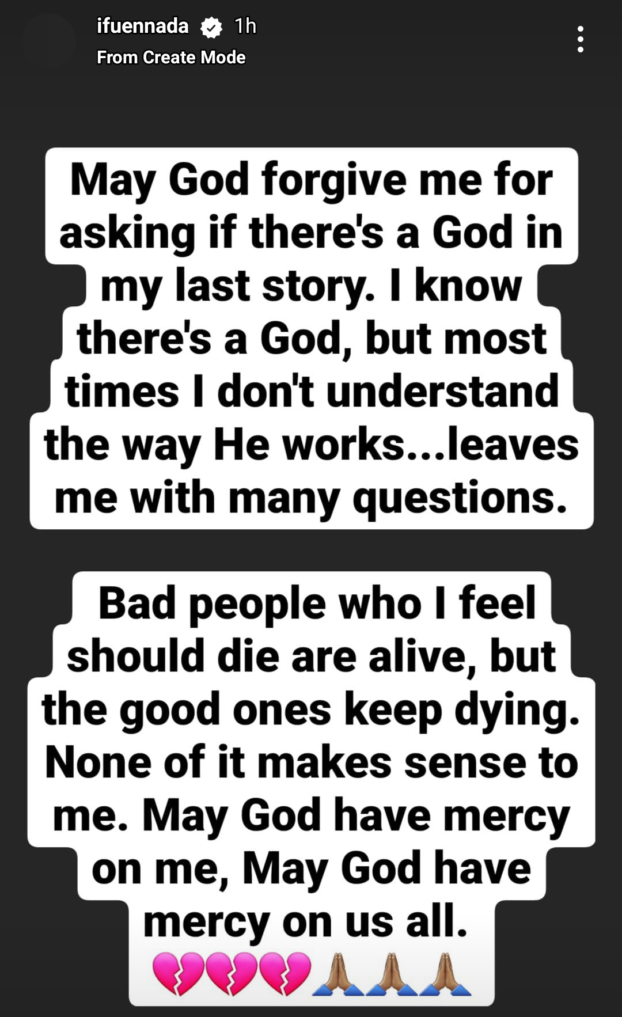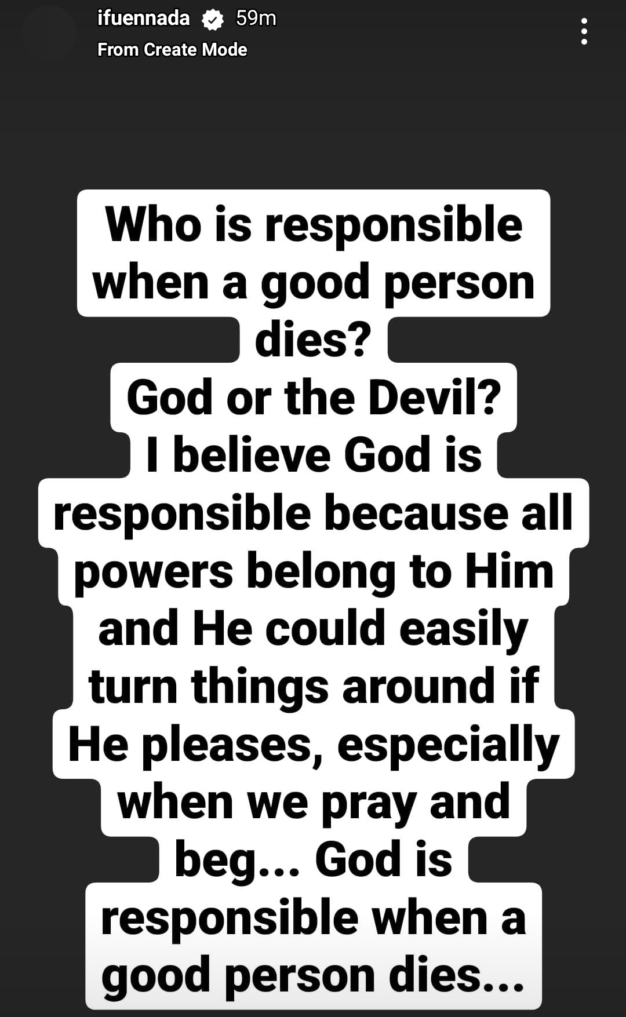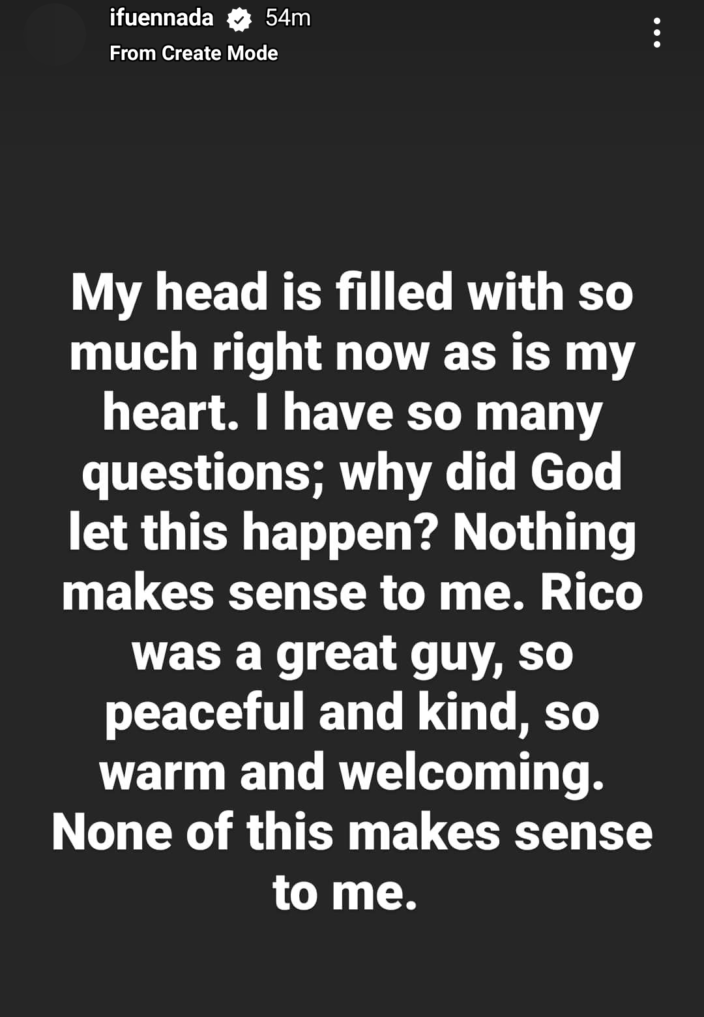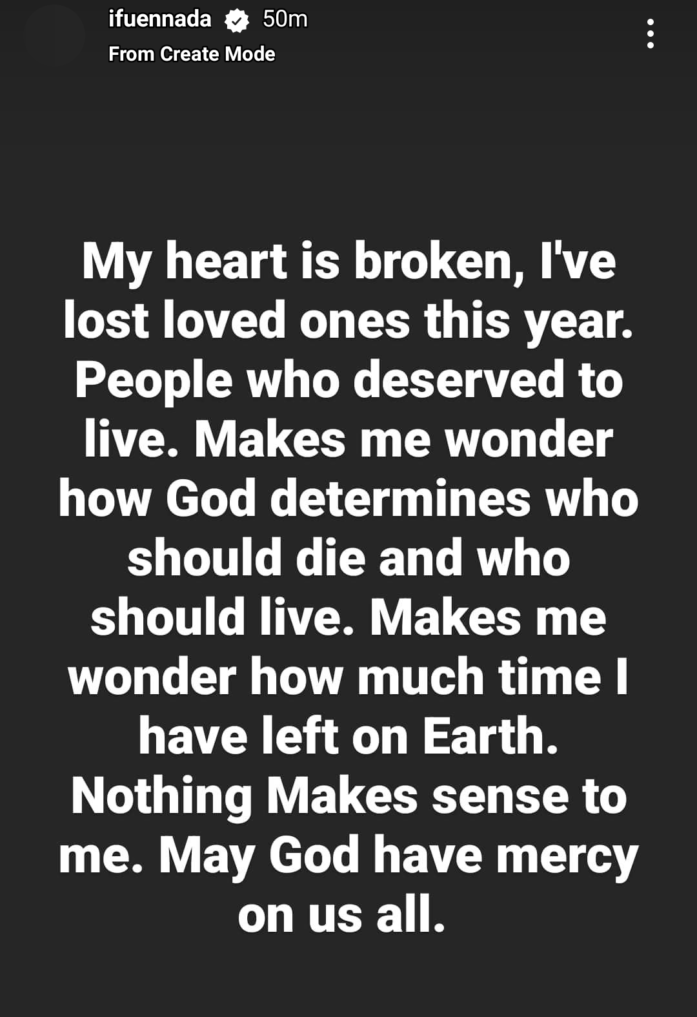 BBNaija Season 5 runner up, Nengi Hampson expressed her pain. She revealed that his death is the hardest thing she has to do and the deepest she has felt since her mother's demise. she wrote,
"This is the hardest thing I've had to do in a long time. Deepest pain I've felt since I lost my mother. I prayed, I was hopeful, I woke up expecting some good news but God in his infinite wisdom knows best…. I'm grateful for all the joy you brought me, I'm grateful to have experienced you. Every single time the world is against me, you're there defending and encouraging me. You've been there every step of the way. My sweet boy, a rare gem, happiest person I know… I lost my brother and life would never be the same without you. Rest well baby".
Tobi Baker who is also a very good friend of the deceased was the first to break the news of his death.
He took to his Instagram page to share a picture of them that was take during the Season 3 of BBNaija and noted that
he would use the picture to remember him.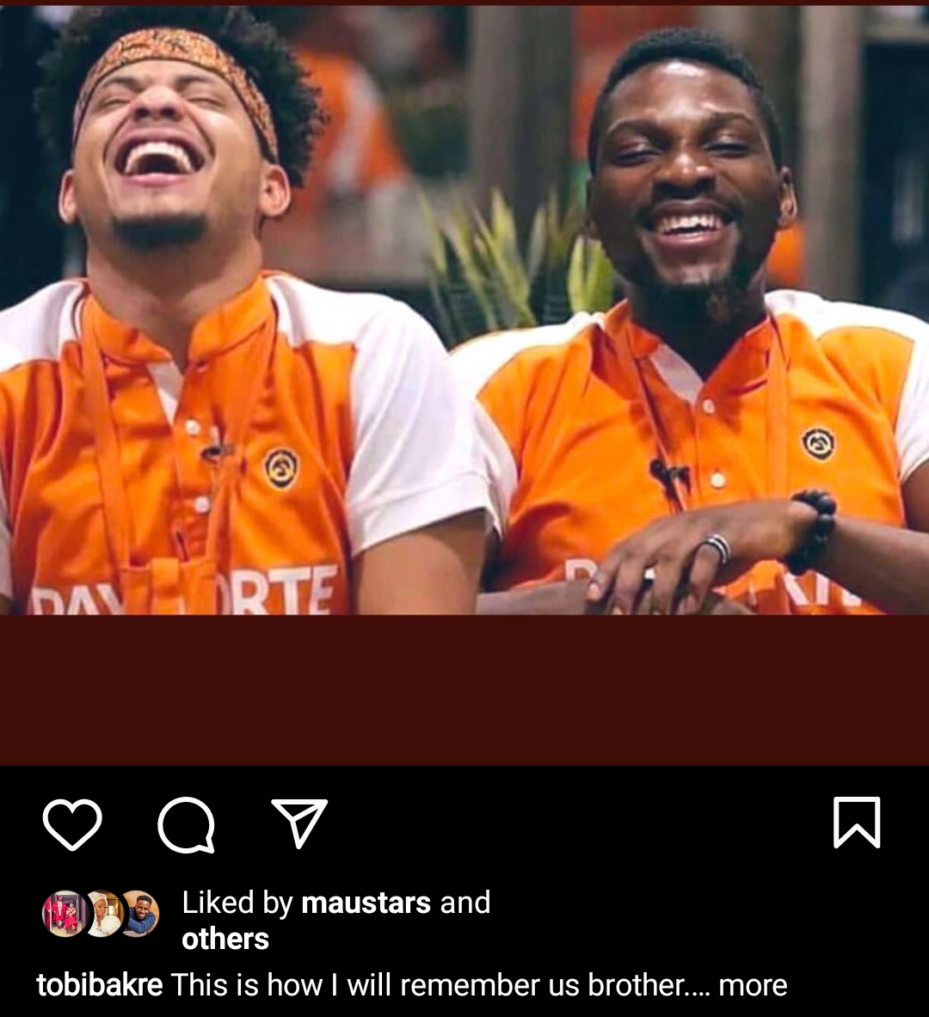 Other celebrities such as Ebuka Obi-Uchendu, Uti Nwanchukwu, Tacha, Tonto Dikeh, Nkechi Blessing Sunday, Do2dtun and others also mourn him
We at Glamsquad Magazine pray God in his infinite mercy grant Patrick Fakoya eternal rest and forgiveness of sins, Amen.
Read Also: Hushpuppi's friend writes moving open letter to him ahead of his sentencing