In 2020, British comedian Ricky Gervais will return to host the Golden Globe Awards for a record fifth time. "Once again, they've made me an offer I can't refuse," said Gervais in an official statement, referring to the Hollywood Foreign Press Association. "But this is the very last time I'm doing this, which could make for a fun evening." The creator of The Office and Extras is a divisive choice, remembered for making controversial jokes about Angelina Jolie, Mel Gibson, Jodie Foster and Madonna during his previous appearances as Golden Globes host.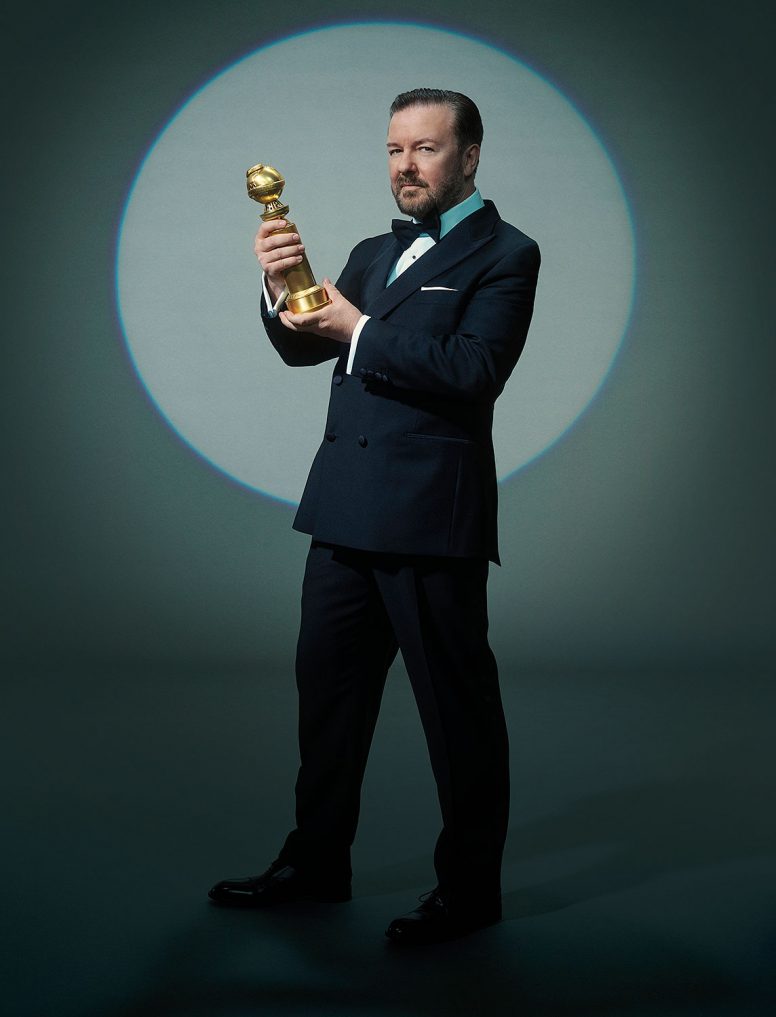 However, organisers are hoping Gervais's radical approach will draw in TV viewers. (2019's show, hosted by Brooklyn Nine-Nine's Andy Samberg and Killing Eve star Sandra Oh, brought in the lowest ratings since Tina Fey and Amy Poehler hosted in 2015.) "There is always a palpable electricity in the room when Ricky takes the Globes stage," said Paul Telegdy, chairman of NBC Entertainment. "It always makes for an unexpected evening. We can't wait to see what he has up his sleeve."
Furthermore, several celebrities will take a turn in the spotlight to present awards throughout the evening, including Chris Evans, Ana de Armas, Margot Robbie, Scarlett Johansson, Salma Hayek, Amy Poehler, Rami Malek and Dakota Fanning. And it won't stop there, as the Hollywood Foreign Press Association also announced Charlize Theron, Tiffany Haddish, Kate McKinnon, Octavia Spencer, Will Ferrell, Sofia Vergara, Kerry Washington, Ted Danson, Daniel Craig, Glenn Close, Nick Jonas, and Ansel Elgort will all take to the stage, too.