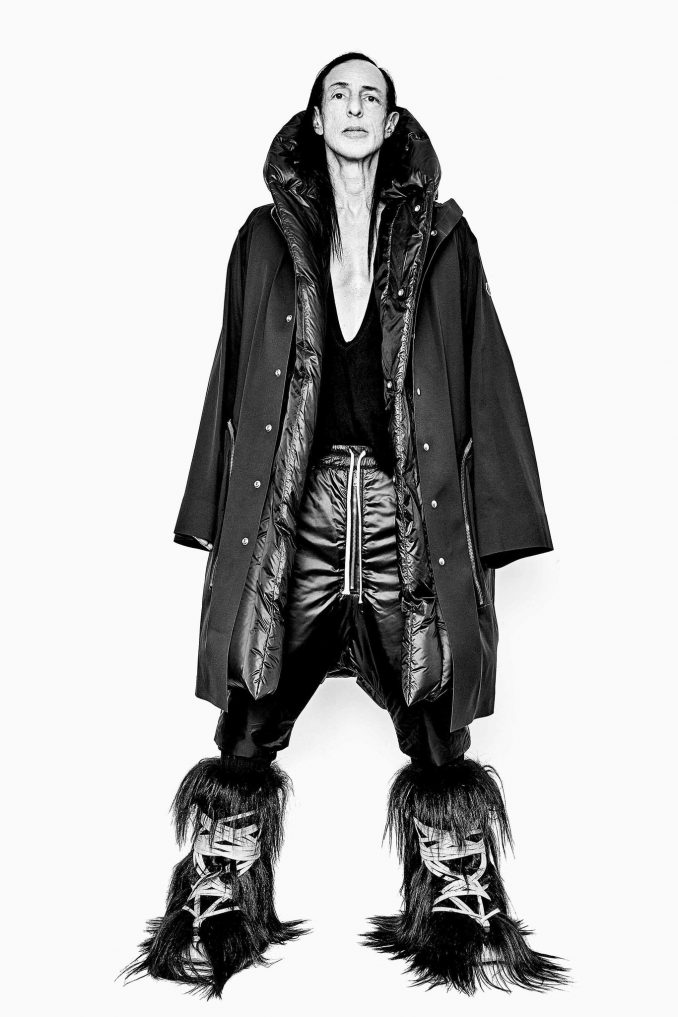 Rick Owens is a world-builder, a creator with the self-assured authority that allows any item or idea to be Owens-ified. It's best evidenced, of course, in his fashion and furniture design – but those are just the two most readily available products that he makes.
Think bigger; think of Owens's entire life, a place where Sphynx cats roam around a brutalist palace in Paris, where platform disco boots are worn on the Metro, where dyeing one's own hair is a trance-like ritual. Owens's latest endeavour sees the designer offering a whole new way to enter his universe: via a tour bus.
The Rick Owens express will be rolling into Milan this week as a part of a collaboration with Moncler that includes ready-to-wear pieces designed for Owens and his wife, Michèle Lamy, as well as a custom bus.
While the project will launch at the same time as Moncler's 2020 edition of its Genius Project, Owens's collaboration is totally separate.
"I'm not sure I'm really a group person," he says over the phone from his home in Paris, where he's just risen from his daily afternoon nap and will soon head to Milan to prepare his presentation.