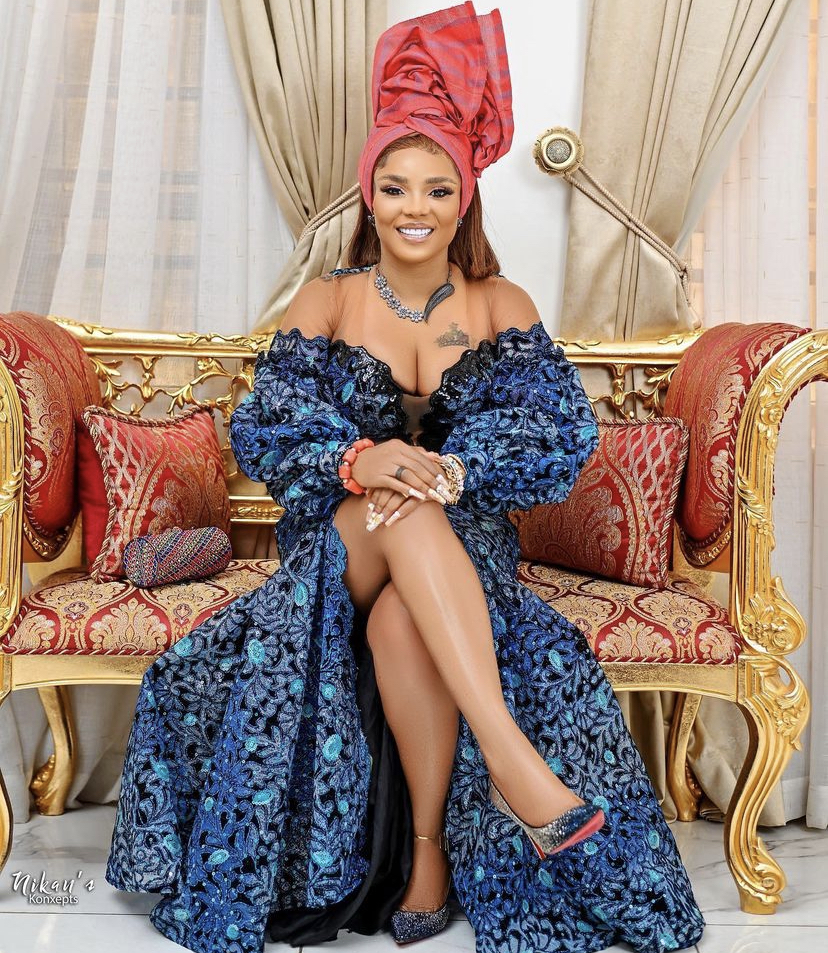 Nollywood actress Iyabo Ojo has called out fashion blogger, Laura Ikeji over her terrible attitude towards her in their famous reality TV show 'Real House Wives of Lagos'.
Read Also: Glam look of the day: Iyabo Ojo slays in style
Its no news that the two have come up against each other in so many occasion since the show started.
However, on the last episode of the all famous reality show, Laura Ikeji allegedly lied to Iyabo Ojo that she wanted to leave her event because her husband was around.
As the episode aired, Iyabo Ojo discovered that Laura lied to her as her husband was never around the vicinity.
Read Also: Iyabo Ojo style inspiration for ladies
Taking to her Twitter page to rebuke her, Iyabo Ojo pointed out how Laura first skipped one of her invites because she was the one hosting it and how she did almost the same at her daughter, Priscilla Ojo's 21st birthday party.
Iyabo Ojo noted that she attended Laura Ikeji's fashion show with her daughter, waited for hours before the show began and even walked the runway with her daughter. The actress tweeted:
"You deliberately don't don't come for my hosting bcos it's Iyabo. At your fashion show I got there 3pm with my daughter & waited 5 hours for you to start & I still walk your runway with priscy, you came to my daughter's bday & stayed few mins, so your hubby wasn't downstairs".