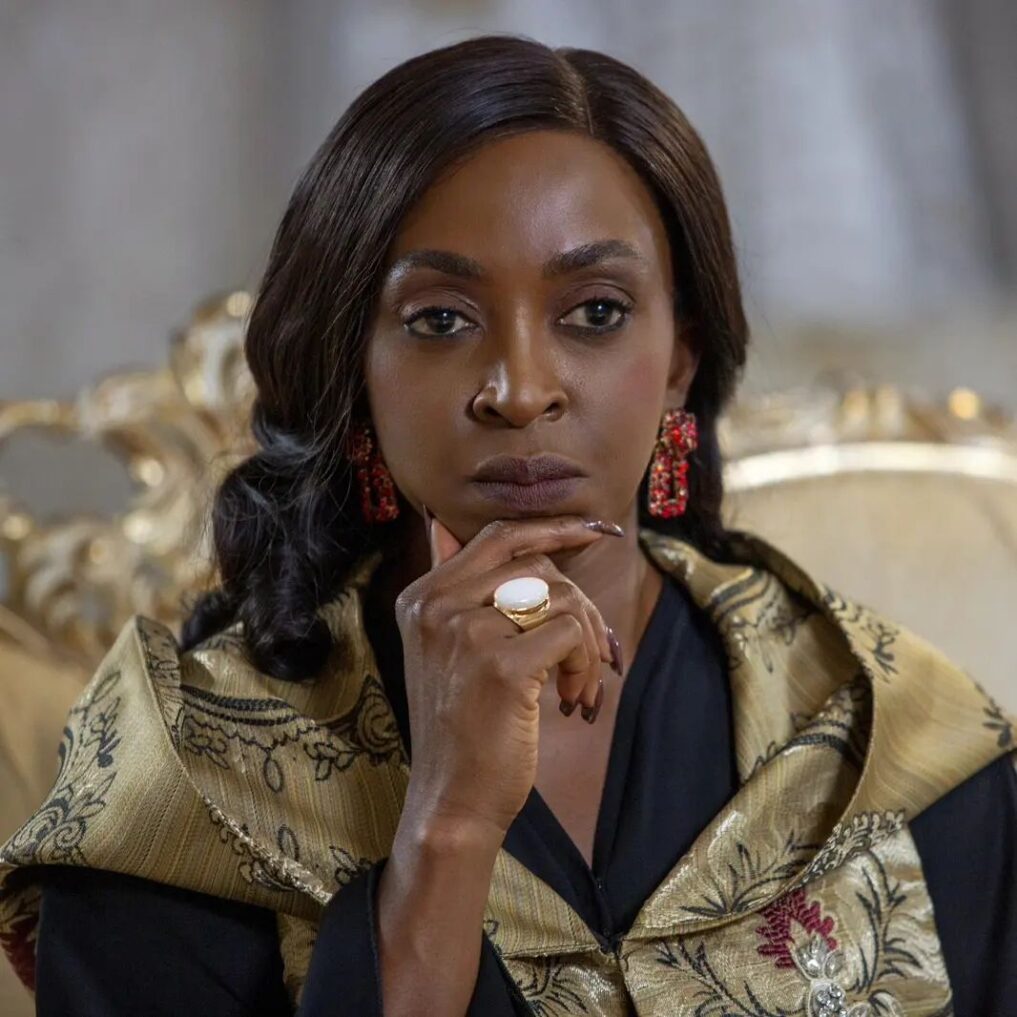 As the 2023 general election draws nigh, Nigerian celebrities have taken it upon themselves to sensitise their fans about the need to vote right.

In the present administration, citizens can tell what it feels like to be economically behind, the pains of terrorism and the lack of the rule of law.

Nollywood actress, Kate Henshaw has been among other celebrities who have been vocal about the need for a better government.

As political parties conclude their primaries to determine their flag bearer, Henshaw took to her Instagram page to think aloud amidst the news of Asiwaju Bola Ahmed Tinubu winning the ticket for the ruling party.
READ ALSO: Ten Real Facts About Kate Henshaw You Probably Didn't Know

Sharing a picture of herself in a deep thought posture, she asked if this is the way we will continue to be. She further noted that we keep fighting for the soul of the nation because those who are in charge don't care about the plight of the people.

She also said they are only interested in stealing, killing, and destroying dreams.

See her post below as captured by Glamsquad Magazine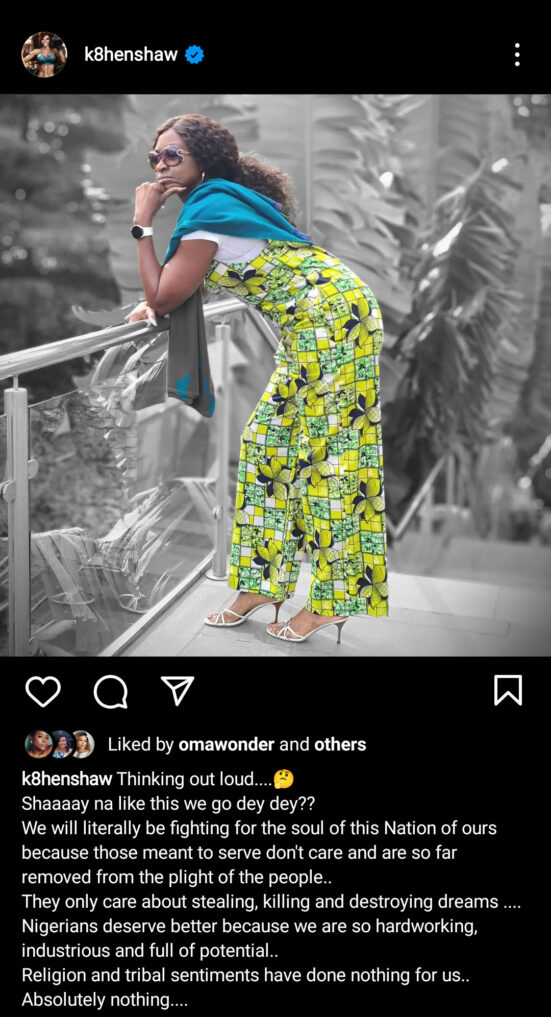 READ ALSO:  All You Missed: Kate Henshaw 50th Bash