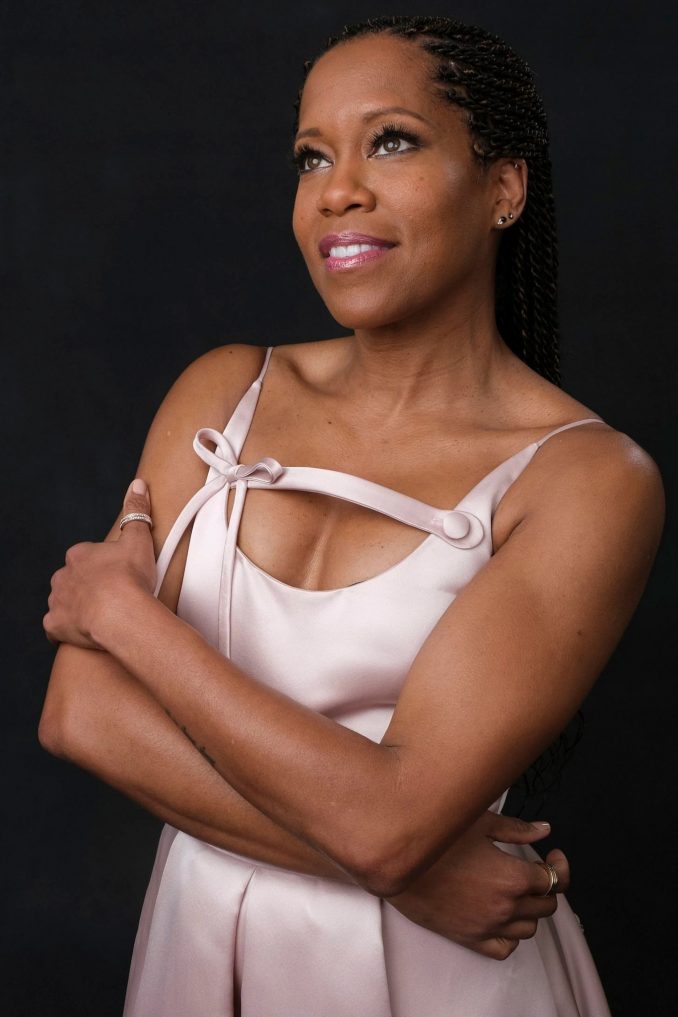 "I'm So Much More Interesting Now Than At 25": Regina King On Making History at 50 With 'One Night In Miami'.
After three decades on screen, Oscar winner Regina King is ready for her next act – only this time she'll be behind the camera. Olivia Marks meets the actor-turned-director who may be about to make Hollywood history
It's a winter evening in east London for me, but my laptop screen is lit up with the brilliant blue sky of a New Mexico morning. Regina King, the much-lauded actor enjoying a new era in her multi-chaptered career, is sitting on a balcony up in the Santa Fe hills. She wraps her zip-up hoodie tighter around herself, a pair of her trademark gold hoops swinging in her ears as she does so.
"It's not warm," she assures me with a throaty chuckle, as I almost visibly salivate at the sun-filled scene some 5,000 miles away.
At 49, King's creative powers are irrepressible. The past few months have seen her win – yet another – Emmy for her role in neo-noir series Watchmen and, more than three decades into her career, become the most talked-about new director in Hollywood for the upcoming film One Night in Miami, an adaptation of the Kemp Powers play of the same name.
King has impressed critics with her ability to bring a cinematic quality to a story that – save for a handful of scenes – takes place within the same four walls, with four male characters. What's more, it is her first time in the film director's chair.