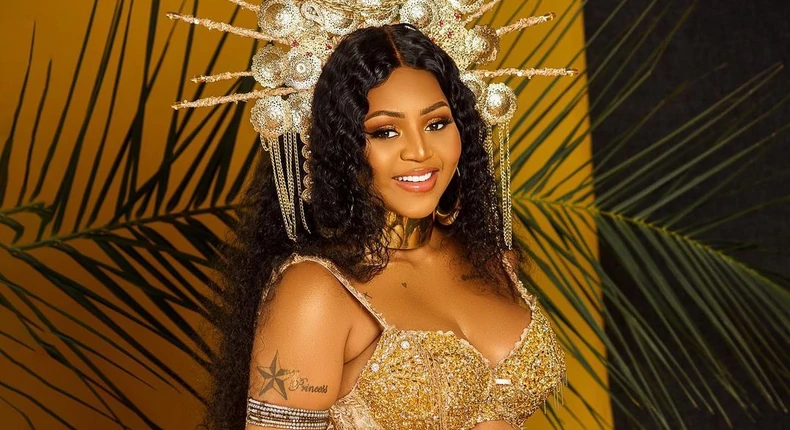 High-profile Nollywood actress Regina Daniels has described the Nigerian movie industry as unsafe for young women and urged fellow actors and producers to end the menace of child labour in the industry.
Regina made her call in an Instagram video post where she told the story of a 14-year-old female makeup artist she encountered. The thespian said she would have also suffered like several young female actors but was protected by her mother, who is also an actor.
ALSO READ: REGINA DANIELS WRITES APPRECIATION POST TO TROLLS: "THANK YOU FOR YOUR CRITICISM IN 2022"
She said:
"There is something I want to share; it's a story I wouldn't like to share, but I have to because there are things that I can't find an end to alone. It takes a collective effort. I met a young girl on a movie set; she said she was the make-up artist on set. When I asked her why she isn't in school, she said her parents are in Port Harcourt and told me she sleeps in different hotels. I could immediately feel she was losing it. I told her to go back to her parents and that I would sponsor her. She told me she has been working with different celebrities and crew members, and I began to wonder if these celebrities are useless."
The actor would go on to accuse some producers of sleeping with such ladies and narrate how she decided to enroll the teenager in school.
"Most of these movie producers end up sleeping with such ladies. I took her to one of the best schools in Delta State. The society is bad as it is, and we know that young girls are at the messy bottom of society (the underprivileged ones). I urge other celebrities to not encourage child labor."
Regina Daniels is the wife of businessman and politician Prince Ned Nwoko. She married him as a teenager.